Loretta Lynn & Kid Rock Tease about Getting Married at Her Son's Vow Renewal
Country singer Loretta Lynn teased fans about getting married to her longtime pal Kid Rock at her son's vow renewal. She took it further and shared photos of the mock proposal.
Country music icon Loretta Lynn made quite a buzz over the weekend when she had her fans convinced that she and her longtime pal Kid Rock finally tied the knot.
It happened that the 88-year-old took to her Instagram to share a series of photos that showed Kid Rock proposing to her on one knee while she donned a white veil and accepted the ring.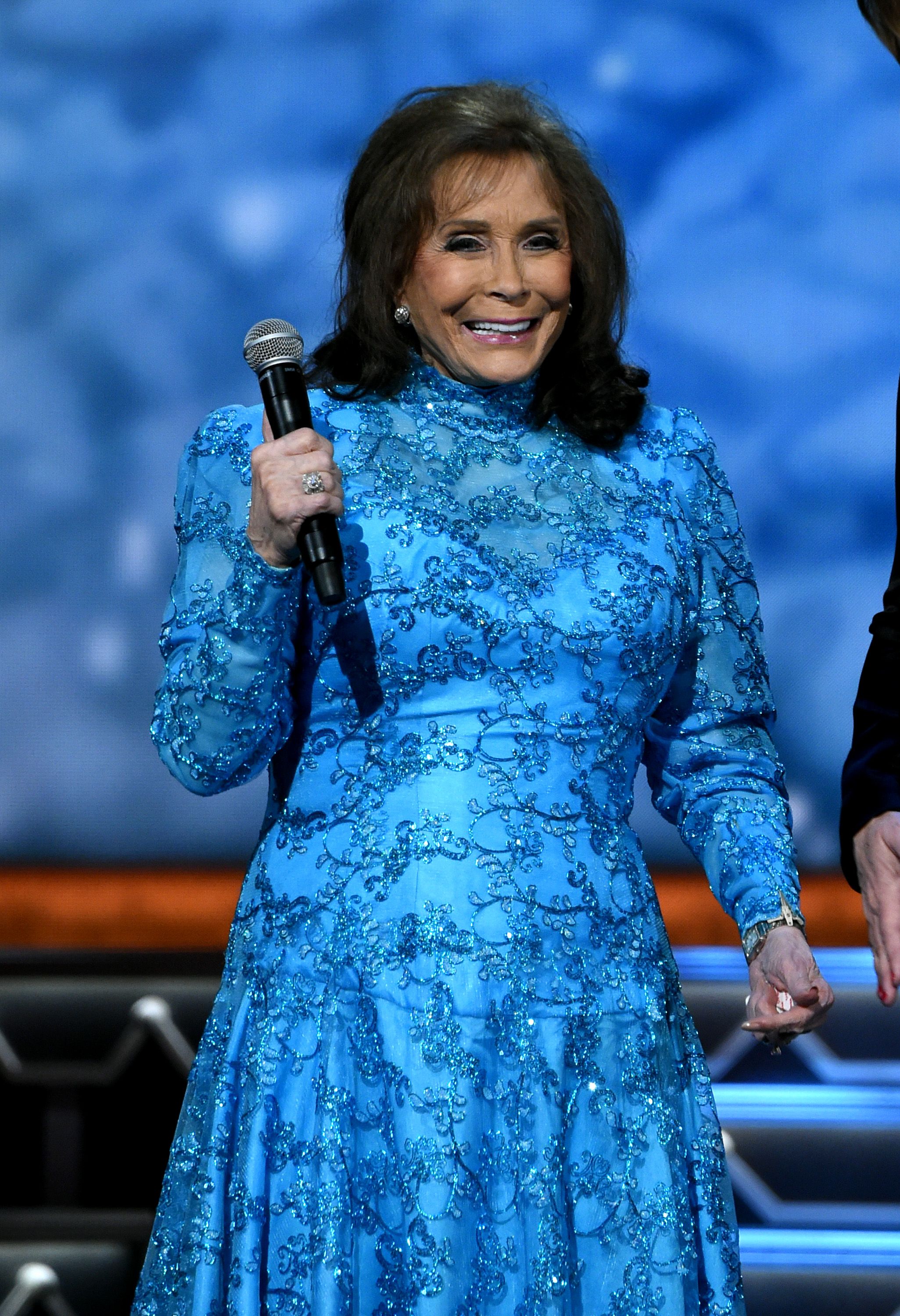 In the caption, the "Coal Miner's Daughter" explained that she and Kid Rock had attended her son Ernie's vow renewal, to his wife Crystal when the proposal happened. She teased:
"Things got crazy then--my boy @kidrock was there, and we've always teased about getting ourselves married. Well, the preacher was already there, so we had some fun with it."
Lynn drove the joke further by teasing Kid Rock's numerous female fans that he was now taken before ending the post with hilarious hashtags "#88andfeelinggreat #laugh #tabloidfodder #cougar."
Unfortunately, the make-believe marriage didn't last long as [Loretta Lynn] took to her Instagram on Monday to clear the air.
In no time, Lynn's comment section blew up with congratulatory messages from fans, with many describing their union as a match made in heaven.
Lynn's granddaughter, Tayla Lynn Finger, corroborated the joke by sharing the proposal's photos on her Instagram alongside the caption, "she said yes!"
Unfortunately, the make-believe marriage didn't last long as the country music star took to her Instagram on Monday to clear the air. She shared a series of images of her, and the "Only God Knows Why" crooner over the years alongside the caption:
"I guess I better get on here and let y'all know that it was just a joke— @kidrock and I didn't get married over the weekend, but we had a blast."
The follow-up post wasn't without the singer's hilarious hashtags such as "#relaxoutthere #easymediafolks #calmdown #funtimes."
In a subsequent post that Finger shared about the ceremony, she explained that Kid Rock was invited to the ceremony as an officiant. He about to perform when the family decided to pull a stunt on him and Lynn by bringing a preacher to "do the vows now." 
To her delight, her grandmother and the musician played along, bringing laughter to the guests' faces. Lynn was married to Oliver Lynn for 48 years before his demise in 1996. The country singer was reportedly between 13 and 16 years when she met him.
The pair knew each other for only a month before deciding to tie the knot. On the other hand, Kid Rock has had a fair share of famous women in his dating history, including Jamie King, Sheryl Crow, and Kayti Edwards. 
However, it was his marriage to actress Pamela Anderson that was highly publicized. The duo was only married for a year before their divorce.