Todd Chrisley Calls Allison DeMarcus His Sister in a Recent Video — Get to Know Her
"Chrisley Knows Best" star Todd Chrisley shows some support to actress Allison DeMarcus who just started her family reality show by posting a video of her sharing personal tips.
"Chrisley Knows Best's" Todd Chrisley recently shared a video of actress Allison DeMarcus sharing a personal tip on how she gets through the day with a special drink recipe. Chrisley captioned:
"It's FRIDAY, and my sister @allisondemarcus with Demarcus family Rules on @netflix is gonna share with you what helps get her through the day..."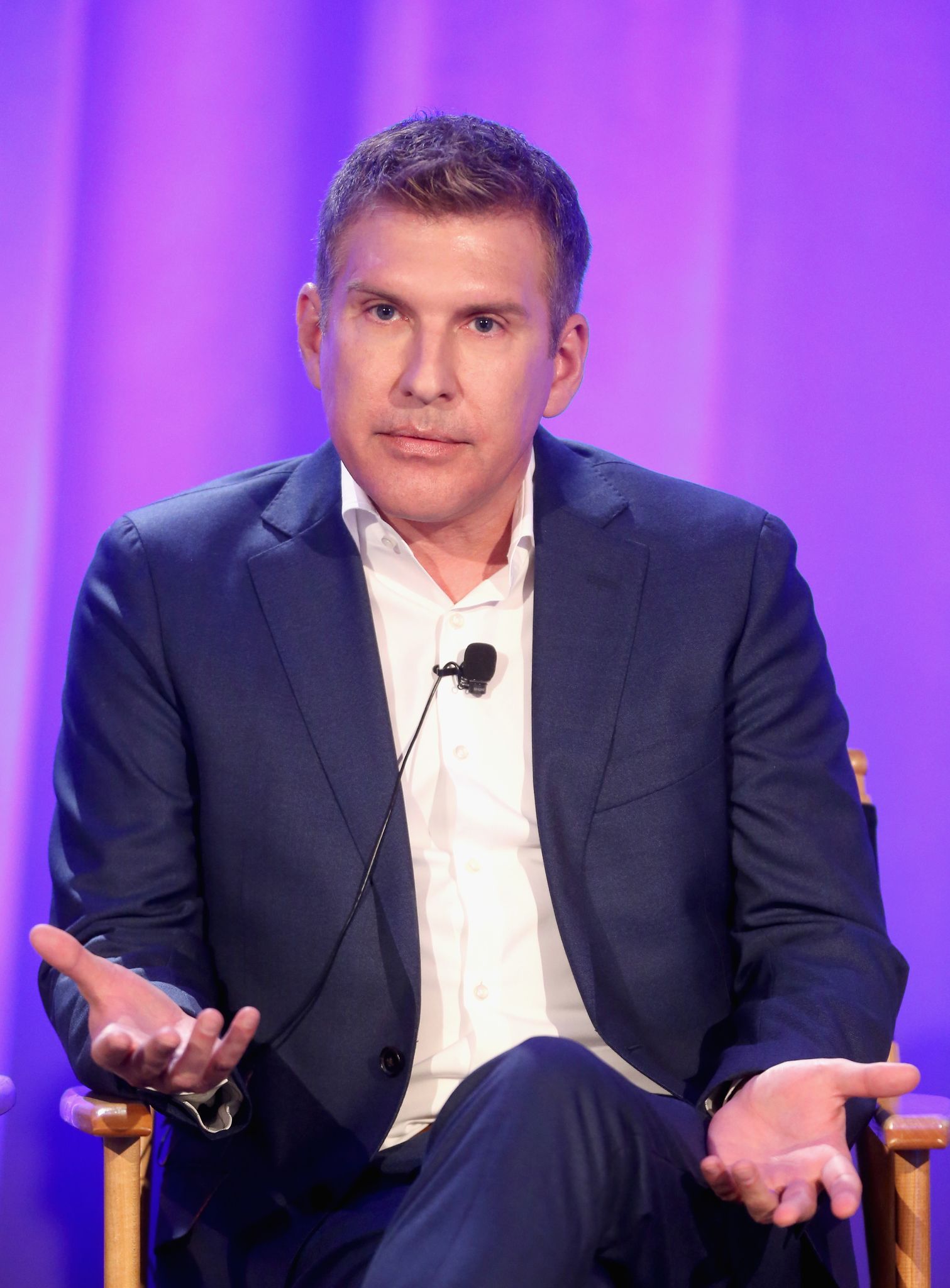 DeMarcus fished out the ingredients of her trusty drink from cabinets and a fridge all around her kitchen. As she did so, she made sure to narrate her proportions and how she mixed her vodka and some orange juice to get the perfect drink.
Chrisley's fans were interested in learning her recipe, and some of them commented that the drink did, in fact, look delicious. 
Seeing his caption in which he called the actress his sister, a user asked Chrisley if he and DeMarcus were twins. To which Chrisley then replied, saying that they were not twins and DeMarcus is actually 5 years older than he is.
The Nashville couple got a feel of the reality lifestyle when they made a couple of appearances on "Chrisley Knows Best."
Fans have known Todd Chrisley for many many years. They often quickly associate him and his family with their USA Network reality series, "Chrisley Knows Best" which aired for the first time, in 2014.
For DeMarcus, Chrisley's sister in spirit, her reality star days just recently began. She and her husband, Jay DeMarcus, recently launched their Netflix reality series, "DeMarcus Family Rules," with their son, Dylan, and their daughter, Madeline.
The series only had a first season with six episodes and chronicled the family's day-to-day lives. Jay was a loose and fun guy who enjoyed his adventures. His wife, on the other hand, was the stricter one who was not particularly big on the crazier life.

The series also capitalized on the rules that ran the house. As a child, DeMarcus grew up with quite a number of rules governing her childhood. Those rules were made by her mom and would now be implemented in their own home.
DeMarcus who reportedly held 3 major beauty pageant titles as Miss Tennessee tied the knot with Jay, in 2004. Their daughter, Madeline is 9, a year older than their son, Dylan.
The Nashville couple got a feel of the reality lifestyle when they made a couple of appearances on "Chrisley Knows Best." Now that they have their show, there is no one else that would be on the frontline supporting them if not Chrisley himself.
So far, fans that have taken a liking to the DeMarcus's new reality series, find it funny and appreciate the warm happy vibes that the show gives off. 
Well, they stayed up all night watching #DeMarcusFamilyRules and going crazy since the whole family got to come over. Today, everyone was tired going back for the FIRST DAY OF SCHOOL since Spring Break in March--hallelujah! pic.twitter.com/tpr7Hg0J31

— Allison DeMarcus (@allisondemarcus) August 21, 2020
In an interview with New York Post, Jay said that they hoped their series would be enough fun to make people out of the unprecedented unpleasantness the world had experienced so far.
With a sweet goal like that in mind and the support of friends like Chrisley, the DeMacus's sure have a great start.