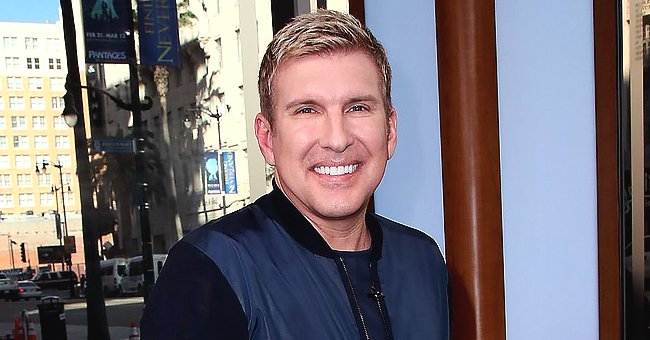 Getty Images
Todd Chrisley Says Granddaughter Chloe Always Gets One over Him with a Funny Swimming Video
Former real estate mogul and reality television star Todd Chrisley takes to Instagram on Father's Day to share an adorable video of his granddaughter, Chloe outsmarting him in a swimming competition.
Todd Chrisley shared a heartwarming video on his Instagram, showing a swimming competition between him and his granddaughter, Chloe, and her brilliant method of beating him to the finish line. Captioning the video, Chrisley wrote:
"Always getting one over me…"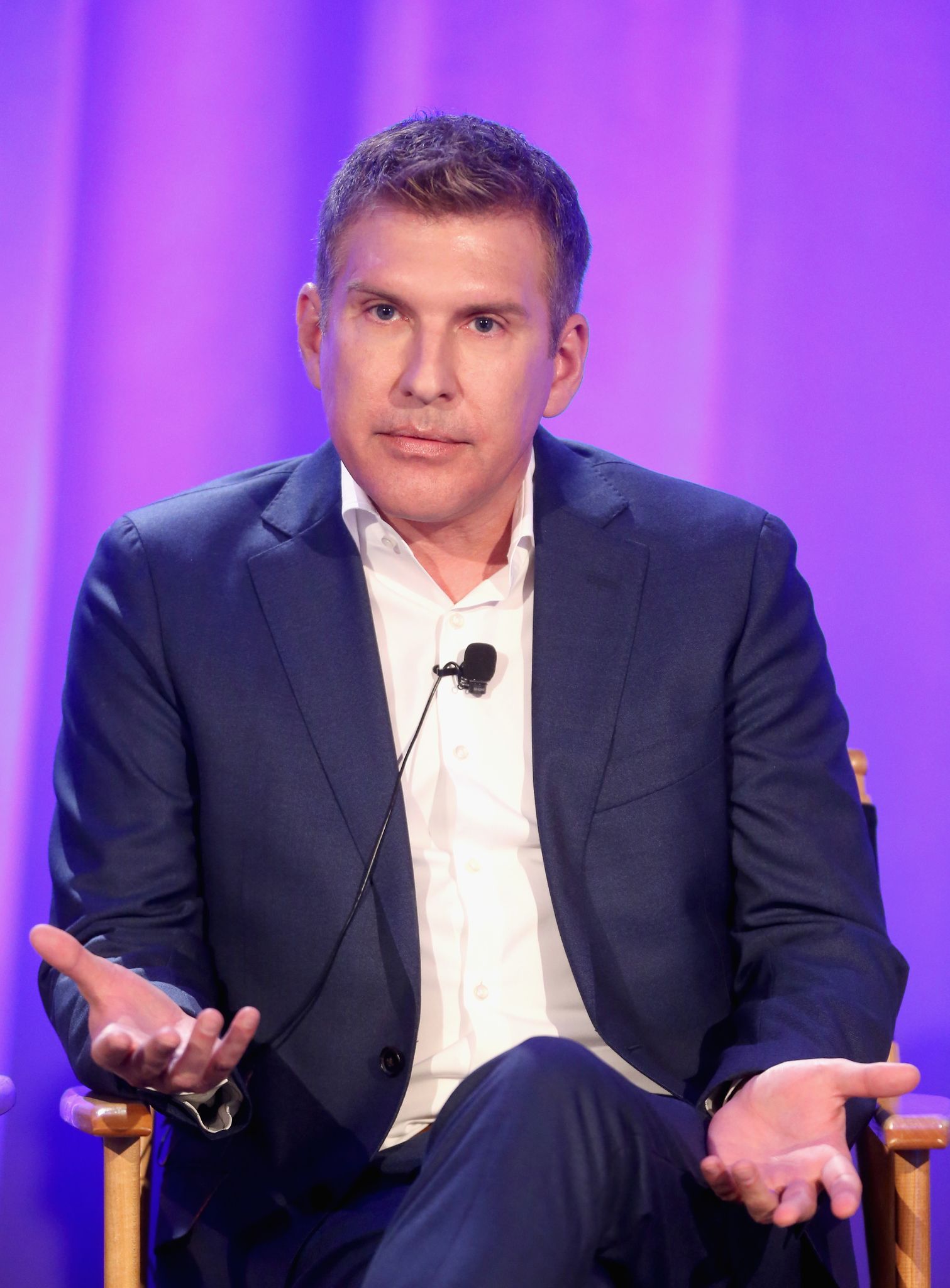 Todd Chrisley speaks during the 'Chrisley Knows Best' panel at the NBCUniversal Summer Press Day on April 1, 2016 | Photo: Getty Images
In the video
, Chrisley and Chloe stood side by side in a pool getting ready to start a serious race to the other end of the pool. While Chrisley lunged forward to start flapping towards the finish line, Chloe did otherwise.
Instead of lunging after her grandpa, the adorable little girl climbed out of the pool and ran pitter-patter by the pool, jumping in ahead of the unknowing Chrisley, reaching the finish line without so much as a stroke in the water.
The technicality remained that she had won and the little girl knew it as she giggled uncontrollably at her surprised grandfather. Chrisley's fans and followers joined little Chloe in laughing at him, commenting about how dubiously smart she was.
Chrisley and his daughter, Savannah, have had to explain racism to young Chloe.
Chrisley is one proud grandpa who never hesitates to flood his social media pages with photos of his family, especially his ray of sunshine, Chloe. Chloe's dad, Kyle, is Christley's son who is married to Alexus Whilby, an entrepreneur who strives to keep her personal life private.
On June 10, Chrisley took to Instagram with a selfie of himself with his sweet little angel, Chrisleys caption read:
"Silent Racism, I Love How God Made Me, and It's Enough. Today I am joined by surprise guest Chloe for a conversation about race and racism in America."
Some comments proved the existence of the very issue Chrisley was speaking against as they criticized Chloe's color, amid the more positive and uplifting comments left by many others.
The television star responded to a troll, saying that he hoped the Lord would let him live long enough to see that color didn't mess with kids' appearances and lives, but ignorance and hate most certainly would.
Chrisley's post and the hateful comments came at a time where nationwide protests against systemic racism towards black people are on the rise, following the death of George Floyd in the hands of a police officer.
Chrisley's daughter and Chloe's aunt, Savannah, also spoke out against racism and the many obstacles that her dearest niece could face as a person of color. She revealed that she and her father had to explain racism to young Chloe, teaching her to be extra cautious around police officers.
Chloe was on the Chrisley reality series for the first three seasons which ended in 2015, after which she exited the show until Chrisley announced that she would be returning in the show's sixth season which aired in 2018.
Please fill in your e-mail so we can share with you our top stories!