Nikki Bella Shares a Pic of Her Son Matteo & Fans Say He Looks like His Dad Artem Chigvintsev
On Monday, reality star and former wrestler Nikki Bella shared the most adorable image of her newborn son. Her fans noted how the child resembled his father.
Taking to Instagram, Nikki Bella, 36, had her fans swooning and quite broody when she posted the cutest photo of her son, Mateo Artemovich. In the image, the newborn child appeared to have just taken a bath as his hair was wet.
He looked right at the camera while sticking out his adorable tiny tongue. The little boy was safely in his mother's arms as she celebrated the first month since his birth.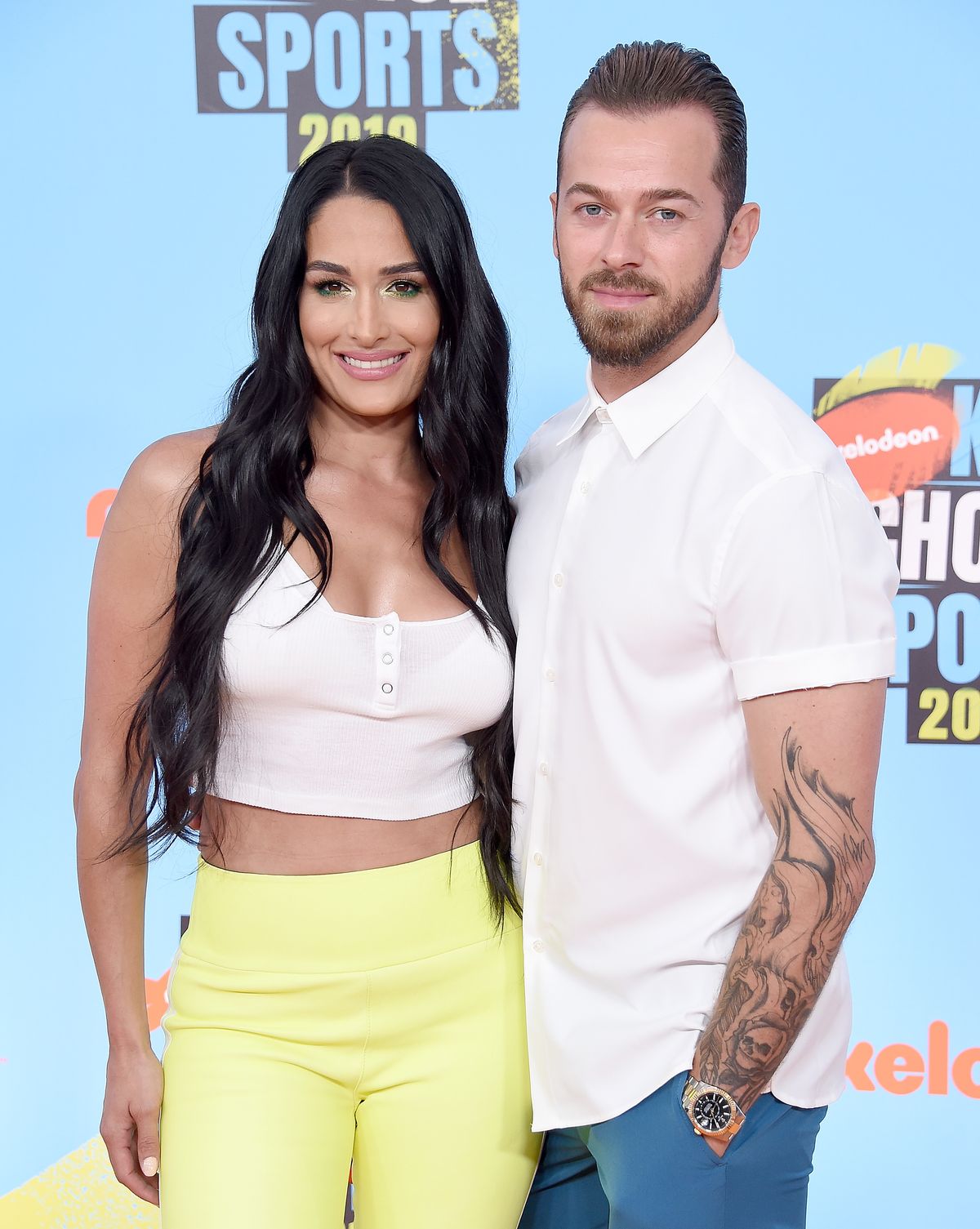 MATTEO & ARTEM'S RESEMBLANCE
In the caption, she tagged her fiancé and Artemovich's father, Artem Chigvintsev, 38. Her fans couldn't help but notice how the little boy already resembled his famous father.
One fan noted how the baby looked a lot like his father. While another one blatantly stated that Artemovich looked like Chigvintsev.

TWINNING WITH DAD
Someone else wrote that the boy was Chigvintsev's twin. Another follower was shocked by how Artemovich was the "perfect mix" of the two parents while another social media user just thought the boy was an "adorable little man."

WHEN WAS MATTEO BORN
Nikki and her twin sister, Brie Bella, gave birth 22 hours apart. She welcomed her son and her first child on July 31, 2020, with the "Dancing with the Stars" professional.

ANNOUNCING THE BIRTH
The newborn's birth was announced on social media two days after his birth. She shared a family photo of her hand, Chigvintsev's hand, and the little baby's tiny hand too.

BRIE GIVE BIRTH
On August 1, 2020, Brie and her husband and wrestler Daniel Bryan, 39, welcomed son Buddy Dessert. She and Bryan already share daughter, Birdie, 3.

WHERE MATTEO GOT HIS NAME
Artemovich was actually named after Nikki's trainer's son. She revealed how her trainer had spoken about his son, Matteo's strength when the "Total Bellas" star was still pregnant.
WHY NIKKI CHOSE THE NAME
The trainer proudly shared how his son always got up when knocked down. Hearing the boy's name, the reality star recalled getting chills and when she got home she told her fiancé the name she wanted if they had a son.
WHAT MATTEO'S NAME MEANS
The boy's name means "God's gift" but is spelled with two "Ts" so that Nikki could honor her Italian heritage. The twin's mother is of Italian descent.