Getty Images
Here's How 'Pioneer Woman's' Ree Drummond Paid Tribute to Her Daughter Paige on Her 21st B-Day
Ree Drummond's daughter just turned 21 years old, and the celebrity cook could not be more thrilled. Age means little for the mother who will always see her little girl as a baby.
On Monday, Ree Drummond jumped on Instagram to celebrate the 21st birthday of her daughter, Paige. Drummond is best known for her show, "The Pioneer Woman," on the Food Network.
She shared two photos of her daughter on the social media platform. Fans were also eager to share some positive words towards the young adult. The post is found below.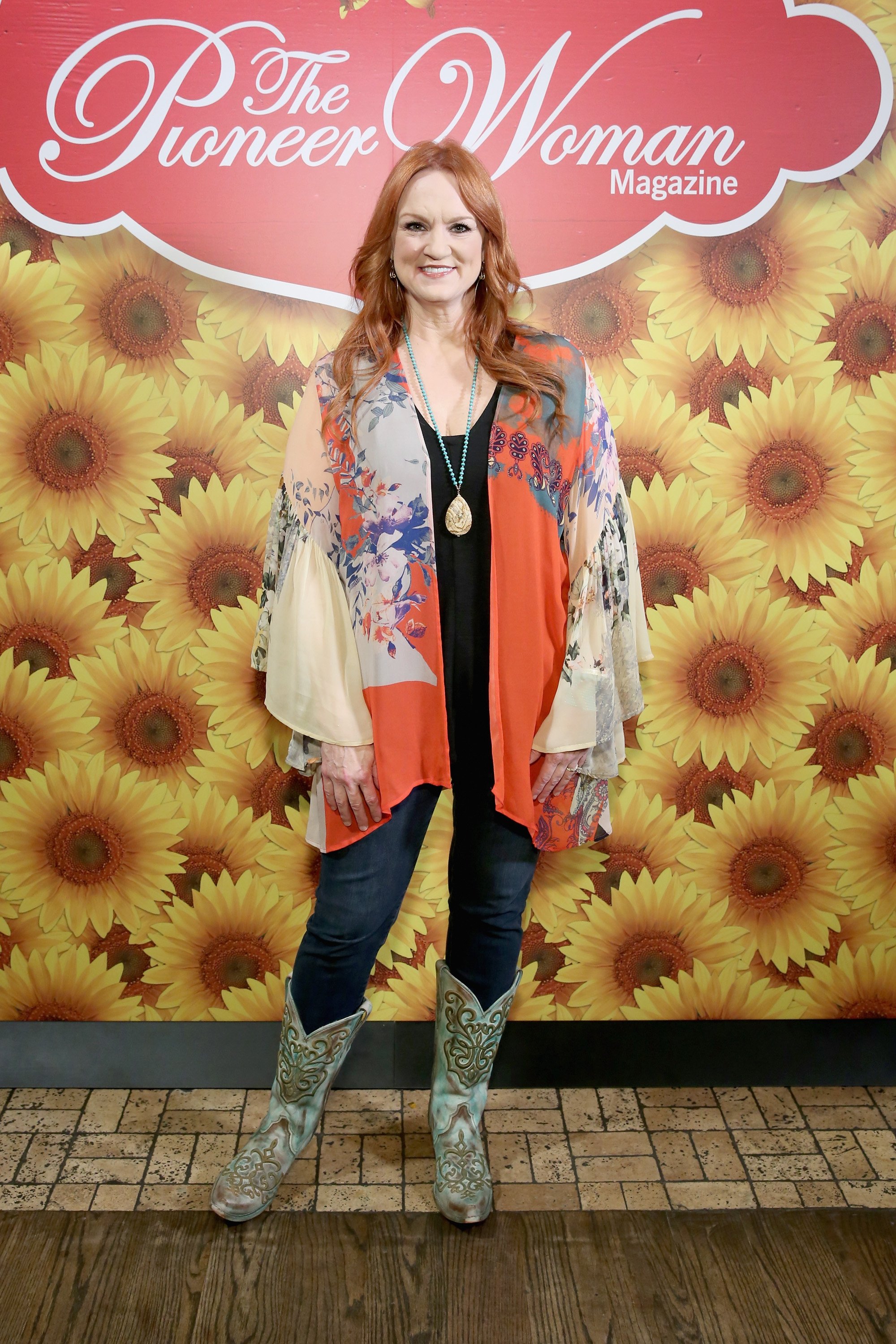 Ree Drummond attends the "Pioneer Woman" magazine celebration at the Mason Jar in New York City on June 6, 2017 | Photo: Getty Images
PAIGE DRUMMOND IS NOW 21
In the first slide, Paige stood in their home holding onto a camera stand. Her long, blonde locks framed her round face. She wore a gorgeous smile as she looked sideways towards the camera.
The second slide was a throwback to Paige's much younger days — as a baby. The adorable tot wore a light blue, floral onesie, and her blue eyes shone through.
DRUMMOND DOTES ON PAIGE
Someone behind her held her up, so all the tiny rolls on her thighs were visible. Drummond referenced it in the caption, writing: "[...] to me she'll always be my sweet little Paigie girl who looked like the Michelin baby." She continued:
"Paige is strong but tender, determined but loving, fierce but compassionate—a complex, layered soul that I thank God for every single day. Happy birthday, Paige!!!"
MORE ABOUT PAIGE
Drummond, 51, shares three other kids with her husband, Ladd: Alex, 23, Bryce, 18, and Todd, 16. Before her older kids moved away, they all lived together on the family's Oklahoma cattle ranch.
Born in 1999, Paige was about nine years old when her mother became a reality tv cooking star in 2011. Today, she is a young adult who attends the University of Arkansas.
ABOUT THE BOYS
Her younger siblings, Bryce and Todd, were even younger when the show began. As a result, fans are shocked to see how much they have grown. Bryce is now a senior and plays quarterback at his school.
He's on his way to the University of North Texas, where he plans to continue playing football. Meanwhile, Todd is into wrestling, having already won an award for the sport.
He also plays football like his bigger brother, and hobbies include skiing and playing with his dogs. Alex, the eldest, is on a totally different path from her siblings.
ALEX IS GETTING MARRIED
About a month ago, Alex's boyfriend, Mauricio Scott, proposed to her. She said yes, despite mom Drummond having told her kids in the past to wait until they are 28 to get married.
As it turned out, Drummond was happy her daughter did not listen to her since the family loves Mauricio. "The timing is perfect for them," insisted the food writer.
Drummond later shared some photos from the engagement, and fans got emotional as they saw Alex in a pink dress with Mauricio kneeling in front of her. The "Pioneer Woman's" family is fast-growing.
Please fill in your e-mail so we can share with you our top stories!