Watch Salma Hayek Break Plates in Greece While Donning Gold Jewelry in Her Hair in a New Video
Mexican and American actress Salma Hayek shared a glimpse of her vacation in Greece with her fans on Instagram by posting videos of herself dancing and breaking plates. 
Actress Salma Hayek is having a great time in Greece and she recently shared some of her memorable moments in the European country with her fans on Instagram. 
In a post she made on Monday, the 53-year-old actress shared a picture of herself seated at a dinning table, with a white ceramic plate in front of her.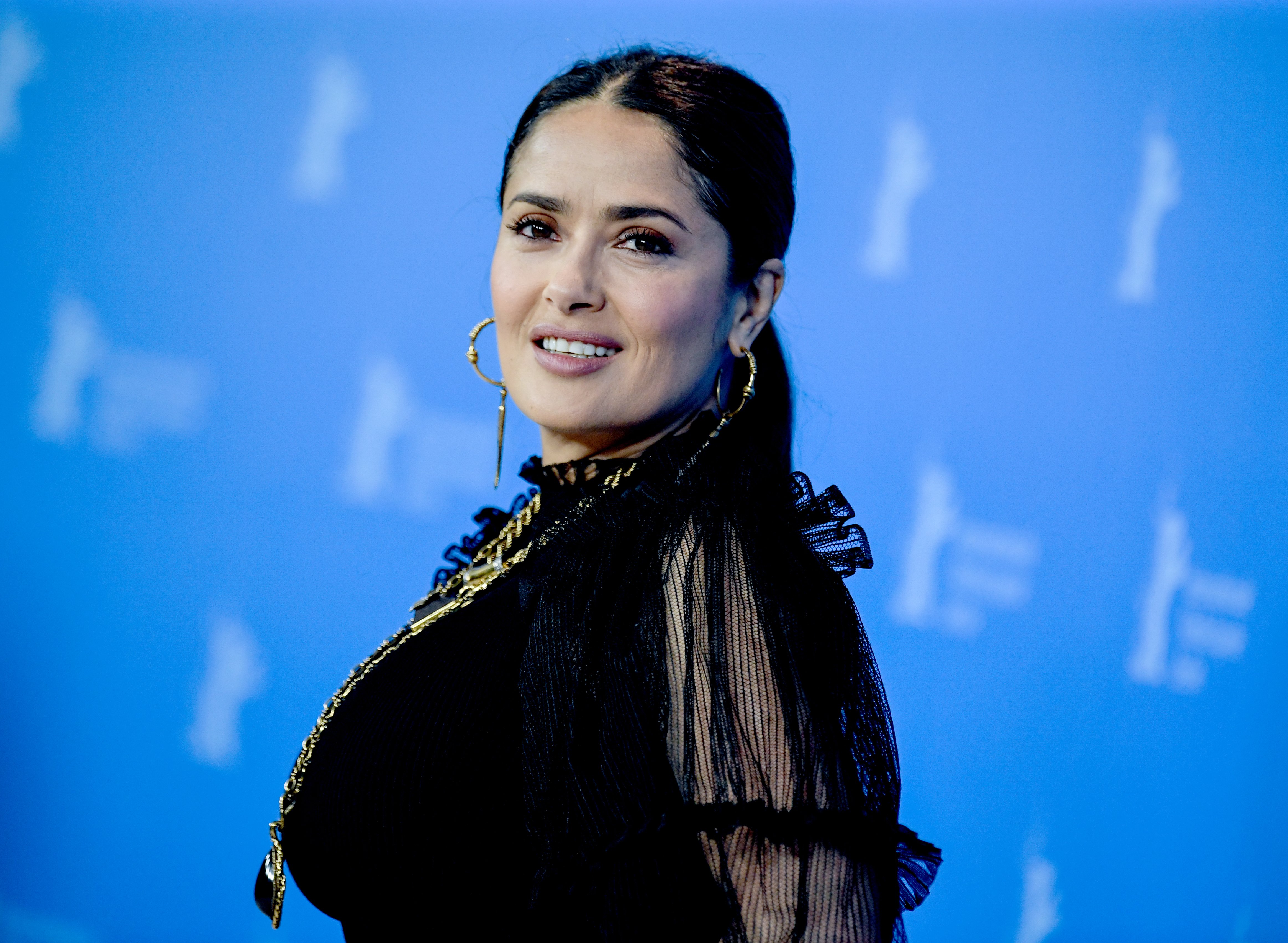 Hayek looked beautiful and smiled sweetly. She wore a long-sleeved black dress, which she accessorized with two golden leaf-patterned hair clips to pull some of her hair behind her ears.
Hayek also wore a gold bracelet and a large silver ring. In the caption to the post, the actress narrated how her night went. She wrote: 
"I started the night looking #fresh, patiently waiting for my dinner. Six hours later I was breaking plates like it's customary in #Greece." 
The second part of Hayek's post was a video of her dancing to the sweet music playing in the background. She was joined by some, while others watched. 
A vacation in Greece will not be complete without taking part in some Grecian tradition, and Hayek indulged herself in one of those. The second video in her post showed her dancing and breaking plates, all smiles and enjoying herself. 
George Clooney also featured in the clip, watching Hayek's character's backside as it swayed from side to side.
Hayek's video attracted many likes and comments from her numerous fans on Instagram. Some of the fans noted that they were impressed with her plate-breaking skills. 
A few fans said that it was good to see the actress celebrate culture while on vacation to another country. One fan tagged Hayek as their spirit animal, while another wrote: 
"Omg I want to do this! You look amazing." 
The videos showed how much the charismatic Hayek enjoys life at its fullest. Her Instagram followers are used to seeing some of her adventures, and the actress never shies away from sharing them on social media. 
In June, the actress treated her fans to a throwback video from a scene of the movie, "From Dusk Till Dawn," in which she danced on a table, wearing a matching bra and thong. 
Hayek and her husband Francois-Henri Pinault are currently in Greece, which has become one of their favorite getaway destinations. They also visited the European nation in 2012 for vacation.