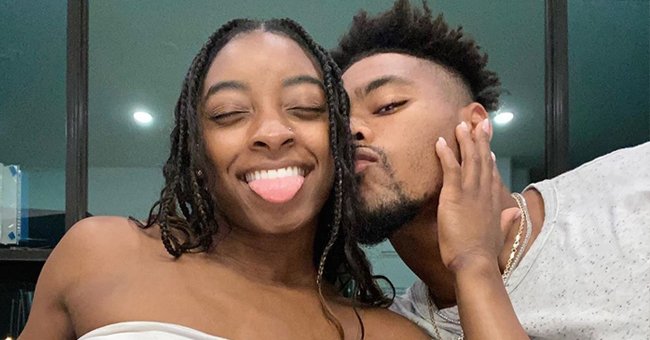 instagram/simonebiles
Simone Biles' NFL Player Boyfriend Jonathan Owens Shows off His Muscular Body
Simone Biles' boyfriend is heating things up in a selfie shared by the Olympic gymnast as he shows off his muscular body.
Simone Biles is dating again and her new boyfriend is NFL player Jonathan Owens. The couple are now publically showing off their love.
Since the couple announced that they were dating, they have taken to sharing photos of themselves and you can feel the love.
Biles and Owens officially confirmed their relationship on August 2 after she split with her boyfriend earlier this year in March.
After her split with Stacey Ervin Jr., Biles opened up about their relationship as well as how she was doing after their break-up. She said:
"It's hard being young and having that long of a relationship and then ending it. But it was for the best.
And she definitely bounced back with her new beau, with the star regularly sharing photos of themselves, including the latest one which definitely shows she has moved on.
In the post, Biles and Owens are smiling for the camera but the football star heats things up by showing off his muscular physique.
They are both dog lovers. Owens has an English Bulldog named Zeus while Biles has two Frenchies, Lilo, and Rambo.
Like Biles, Owens is also an athlete and has been playing in the NFL since 2018 after joining the Arizona Cardinals.
However, after a knee injury, he was released from the team and eventually joined the Houston Texans. When the news came out, Owens said:
"Looks like I'm staying in Houston. Blessed to have resigned to the team! Looking forward to having a great off season and coming back even better next year."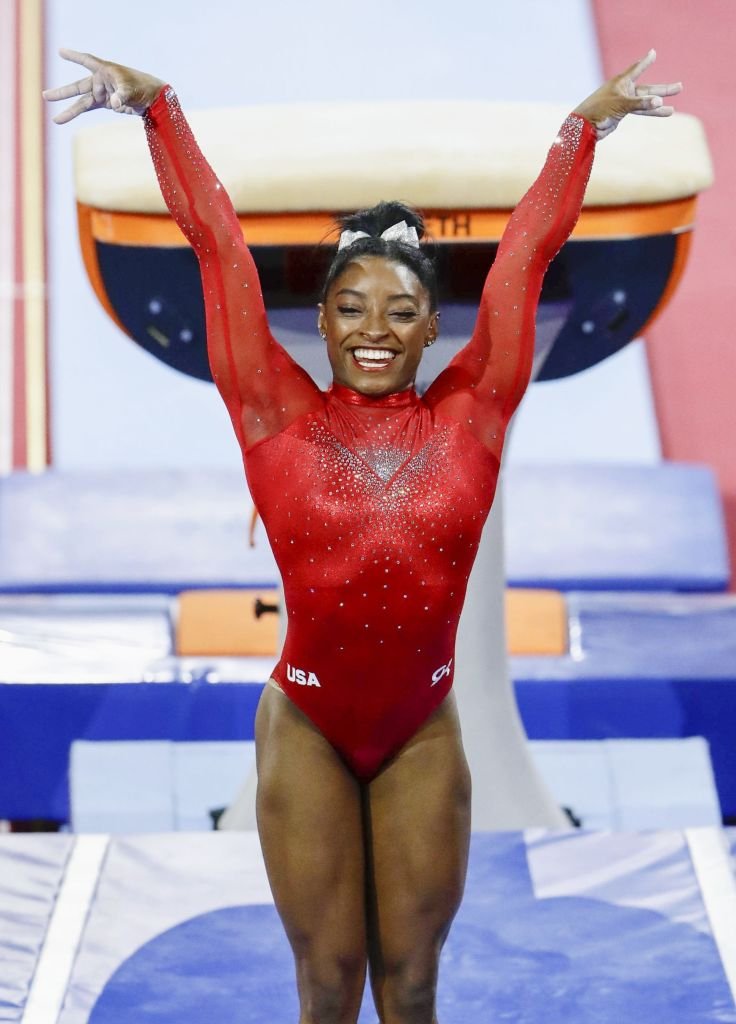 Simone Biles of the United States landing on her second vault at the World Gymnastics Championships in Stuttgart, Germany, October 2019 | Photo: Getty Images
The move to the new team worked out fantastically for their relationship as Biles trains at the World Champion Centre in Spring, Texas while her boyfriend is in Houston - only 26 minutes away.
The pair even have more in common as they are both dog lovers. Owens has an English Bulldog named Zeus while Biles has two Frenchies, Lilo, and Rambo.
On top of sharing photos of them, the couple also regularly comments on each other's photos, leaving flirty emojis and comments.
In one picture showing Biles laying by the pool in a black bikini, her boyfriend left a response saying "Bad Lil vibe," accompanied by two sweating emoji faces.
Please fill in your e-mail so we can share with you our top stories!