TMZ: Chadwick Boseman's High School to Create Special Scholarship in the Late Actor's Honor
Homages honoring Chadwick Boseman continue as T.L Hanna High School, the late actor's highschool, also took it upon themselves to create special scholarships to honor his name.
After the unfortunate demise of the legendary actor Chadwick Boseman, the media, the industry, friends, and admirers have been paying their respects to him, including the actor's highschool, T.L Hanna.
According to TMZ, T.L.'s principal, Walter Mayfield said they're planning to raise $100k for the Chadwick Boseman Memorial Scholarship which will yearly honor outstanding and deserving students and which they plan to sustain for years to come.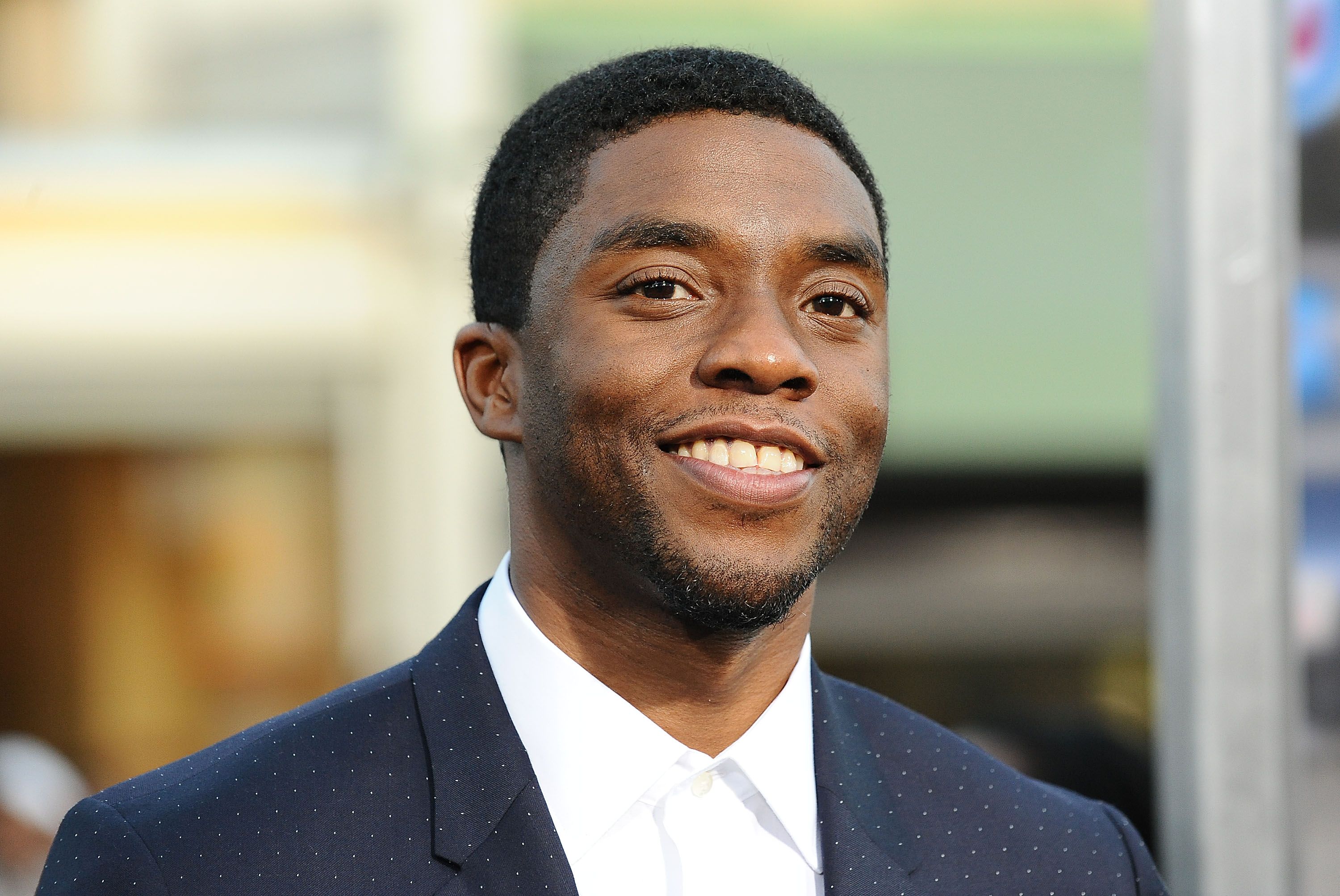 Reports say the high school plans to work with the late star's family to help formulate the award's criteria as expressed by principal Mayfield.
The former U.S. President Barack Obama also paid his respects by recounting his White House encounter with the actor.
The actor's former basketball coach, Wayne Jones is calling for the school to retire Chadwick's number 32 jersey in his memory. Boseman spent a good part of his years in his hometown, South Carolina where he completed his junior and senior high school education in 1995.
Amongst the other tributes paid were those of his Marvel co-stars and industry colleagues as they expressed their shock and sadness while paying their last respect In loving memory of the renowned actor.
"Avengers" co-star Robert Downey Jr. shared a video where he wrote that Boseman was a hero who leveled the playing field while fighting for his life. Marvel Studios also paid their respects to their "Black Panther" hero in a statement that read: 
"Our hearts are broken and our thoughts are with Chadwick Boseman's family. Your legacy will live on forever. Rest In Peace."
At age 43, the brilliant star departed this world on Friday in his home in Los Angeles after battling stage 4 colon cancer, an illness he shielded from the public eyes.
Reports say his publicist confirmed the death saying, "Mr. Boseman's wife, Taylor Simone Ledward, and family were by his side at the time."
World icons such as the former US President Barack Obama also paid his respects by recounting his White House encounter with the actor saying Boseman was blessed and was amazed at what the actor has been able to do with his years.
Other stars such as Lewis Hamilton also paid his respects by dedicating his pole position at the Belgian Grand Prix and doing the "Wakanda" crossed arm gesture.
The 43-year-old South Carolina legend was born in 1976. Even though he died at a young age, his name will go down in history as one of the greatest actors.
The actor's career kick-started when he portrayed two African American icons—  soul singer James Brown in "Get On Up" and baseball player Jackie Robinson in "42."