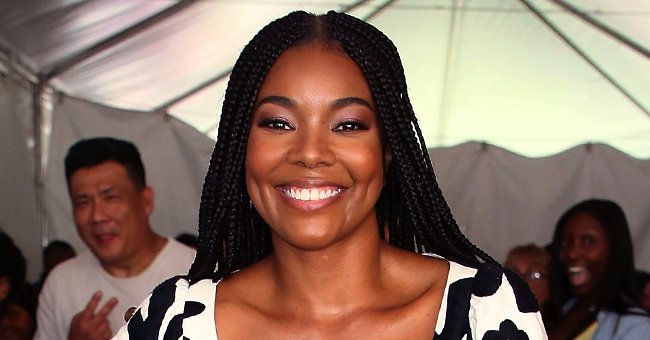 Getty Images
Gabrielle Union's Daughter Kaavia Looks Serious as She Holds a Remote in a Relatable Snap
Kaavia James Union Wade has a reputation for maintaining serious expressions in her popular Instagram posts. This toddler's posts are hilariously captioned by her famous parents, Gabrielle Union-Wade and Dwyane Wade.
Mommy and daddy are amazing at documenting Kaavia's cute moments which range from wearing matching swimsuits with Gabrielle Union to taking on TikTok challenges.
Kaavia's adorable posts are shared on her very own Instagram page which has a huge following of over one million people. Her serious but cute facial expressions keep her fans entertained.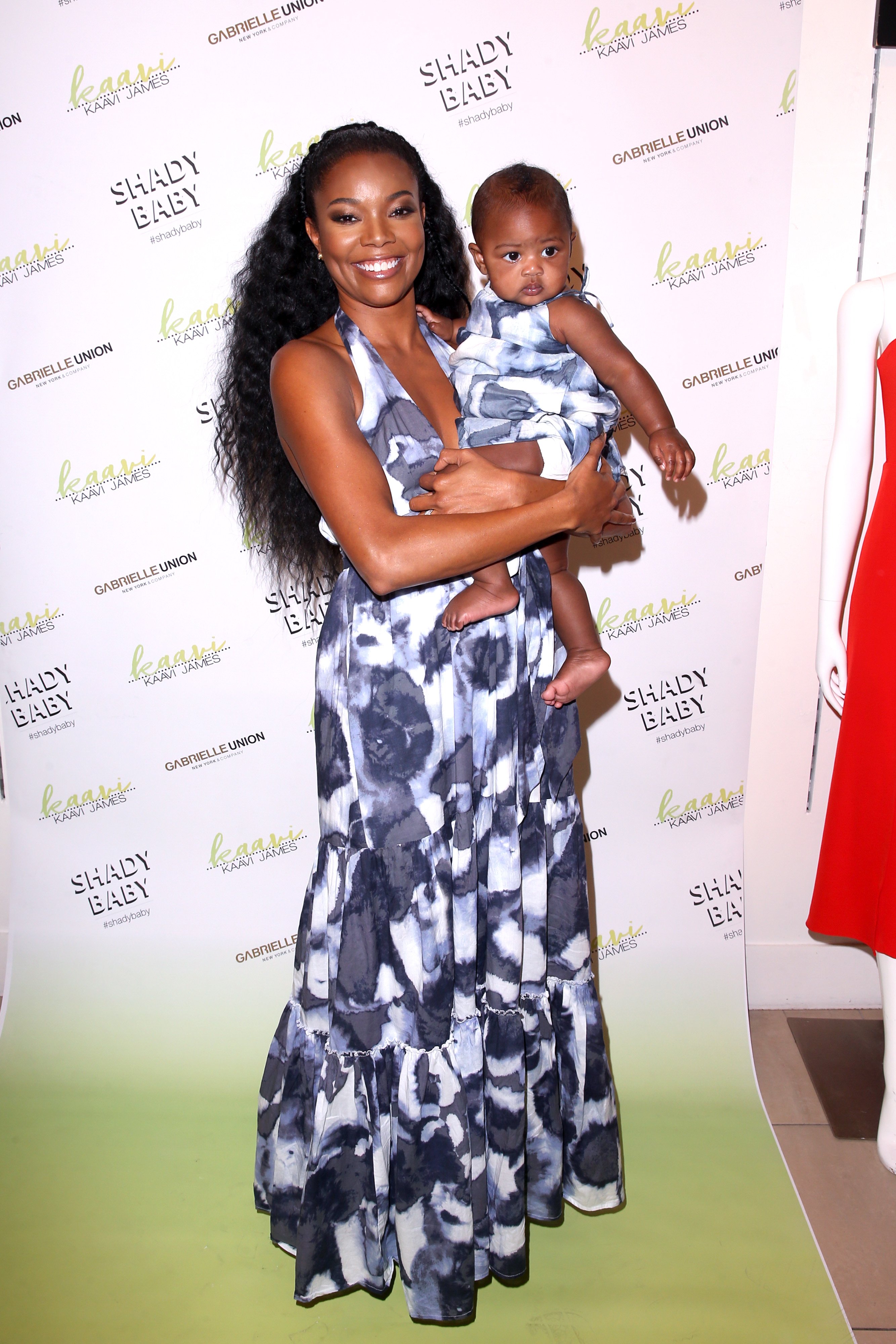 Gabrielle Union and Kaavia James Union Wade at New York & Company Store in Burbank on May 09, 2019 | Photo: Getty Images
In a recent Instagram post, Kaavia is seen holding onto a remote and looking towards the camera with an unbothered stare.
Her parents captioned the post by rhetorically questioning if it was the 1st of September already. This caption pairs so well with the puzzled look on Kaavia's face.
Though serious, Kaavia still looks as cute as ever wearing a blue jumpsuit and white sneakers. Fans complimented Kaavia's style by leaving comments saying that she looks so pretty in blue and that she is like a pretty doll.
Earlier in the year, while Union was on "The Ellen DeGeneres Show," DeGeneres commented on Kaavia's blank expression by describing her as the most serious baby she had ever seen.
Union agreed with DeGeneres while on the show and described Kaavia's demeanor by explaining that the toddler's facial expressions make her seem consistently unimpressed.
One of Kaavia's most entertaining posts was shared by Union a few months ago. Kaavia was 18 months old at the time and took on the viral TikTok #FruitSnackChallenge.
Kaavia was supposed to patiently wait for her mother to return before eating the snacks left in front of her. However, soon after being left alone, she goes against her mother's instructions and eats the treats.
This video is made funnier by Union who, in the clip, is heard checking up on Kaavia and calling out to her from another room asking:
"Are you waiting? Are you patient?"
Contrary to Kaavia's regular posts, a few weeks ago, Union shared a photo of a mommy-daughter moment by the pool. The pair were rocking matching swimsuits and both had smiles on their faces.
In the same Instagram post, Kaavia rides her mother's back as though riding a horse. These peeks into Union's precious family time with her one-year-old daughter are so special to watch.
It is clear that Union celebrates her daughter, Kaavia, just the way she is. In fact, the actress hopes for her book, "Welcome to the Party," to serve as a love letter to Kaavia who was brought into the world by surrogacy in 2018.
Serious or smiling, Kaavia is adored by her family and her fans. She is definitely not a regular one-year-old, and that is exactly what makes her special.
Please fill in your e-mail so we can share with you our top stories!