'Finding Freedom': Meghan Markle & Prince Harry Considered Calling Baby Archie Another Name
Among the disclosures in the royal biography, "Finding Freedom," was the claim that the Duke and Duchess of Sussex thought about an alternative name for their son, Archie.
Omid Scobie and Carolyn Durand, author of "Finding Freedom," wrote that Prince Harry and Meghan Markle wanted a traditional yet powerful name. 
According to Scobie and Durand, a companion of the royal couple revealed to them: "They thought about Archibald for all of one second…. He was always going to be little Archie."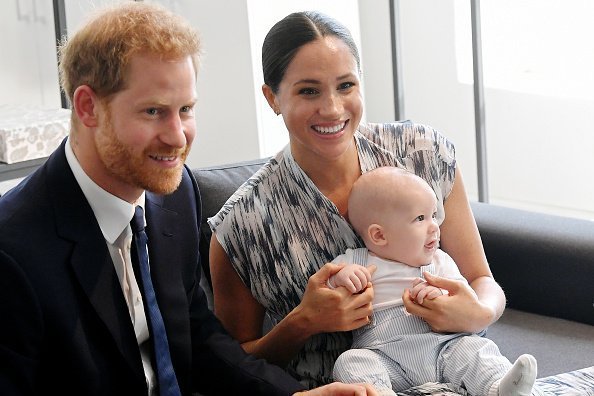 Archibald is derived from the Germanic elements ercan, which means "genuine," while bald means "bold." During the Middle Ages, the name Archibald became widespread in Scotland.
Little Archie was born on May 6, 2019, at Portland Hospital in London. Only two days later, he made his public debut in Windsor when Harry and Meghan gave a short interview.
The meaning of the name Archie is strength and bravery, which is behind the motivation for the couple's upcoming non-profit organization, Archewell. 
The royal baby happens to have at least one namesake in the UK. BBC had found a 20-year-old engineering geologist named Archie Harrisons, who said he received several calls shortly after the royal baby's name was announced.
Meanwhile, During a video call celebrating the 125th anniversary of the Rugby Football League a week ago, Harry confessed that their number one priority right now is their "little man."
Many friends and fans have speculated that Harry and Meghan are currently preparing for their second baby.
He added that work is their second priority and that he and Meghan are trying to do their part to make the world a better place for Archie and everyone else.
Harry and Meghan resigned as senior royals earlier this year to become financially independent from the Queen. They will not be using their HRH royal titles again, as confirmed by Her Majesty.
Harry and Meghan might be planning for another little one after moving to Los Angeles. The couple has been relishing their time together in Los Angeles.
Many friends and fans have speculated that Harry and Meghan are currently preparing for their second baby. But according to a source, they have not mentioned anything about a second pregnancy in their conversations with friends. 
The couple have been known to be secretive. The source added that Meghan might be expecting but has chosen not to let many people know. 
The source went on to explain that the couple wants to have another child and that their planning is perfect right now because they can stay quiet about it. It helps that they are living in a secluded area in Los Angeles.