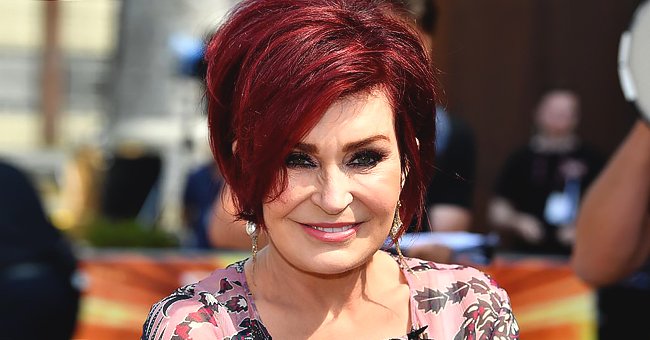 GettyImages
Sharon Osbourne's Fans Love Her Bomb Makeup in a Sweet Snap of Her Cuddling up with a Puppy
Sharon Osbourne has made her name for many things. She's the wife of a rock n' roll legend and also a top TV show host. However, she's also shown over the years that she is a big pet enthusiast.
Yesterday, Osbourne shared a selfie with her dog, Reba. The TV show host looked comfortable and snug as she lay down close to her dog with her eyes closed. Reba, on the other hand, was awake and looking at the camera.
Osbourne looked as peaceful as possible. She had her characteristic purple hair and glittering eye shadow while she accessorized with stud earrings.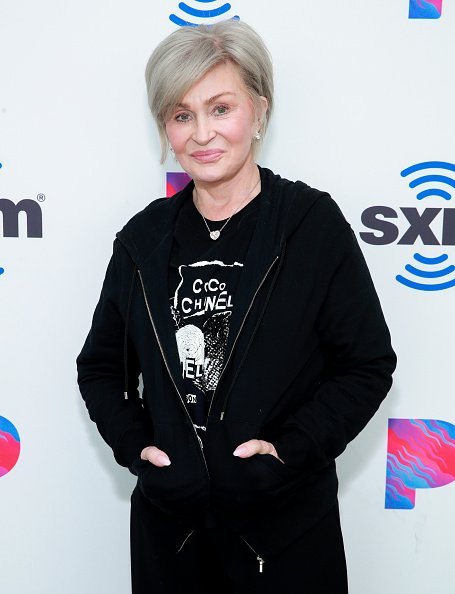 Sharon Osbourne at the SiriusXM Hollywood Studio on February 27, 2020 | Photo: Getty Images
The TV show host also opted for little makeup, as she didn't even have any lipstick on. Still, she managed to pull off a beautiful look. In her captions, Osbourne appreciated her dog for always being her companion. She said:
"Always has my back #reba."
Many fans shared their appreciation for the bond between Reba and Osbourne. Several others also completed her makeup.
The TV show host appears to be on holiday with her husband, Ozzy. Over the past few weeks, she has shared several of her most relaxing moments with fans on social media.
In May, the TV show host shared a picture where the couple lay in bed with nine dogs.
As explained, Osbourne has always been an enthusiast for animals. Reba is one of her new additions, and the dog was rescued by Osbourne and her husband amid the quarantine.
At the time, Osbourne shared with her fans on social media that they had rescued the dog from a friend who ran a rescue center in Houston. As she pointed out, the friend had brought some dogs to their house, and her husband chose Reba.
Since then, the dog has been a member of their family. As far as families to get adopted into, the Osbournes are definitely not a bad way to go.
However, Reba isn't the only pet that Osbourne and her husband own. In May, the TV show host shared a picture where she and her husband lay in bed with nine dogs.
However, Osbourne's love for her pets has gotten some backlash too. Back in January, she revealed in a game show that she once fired an assistant who saved her pets from a house fire.
As she explained, she and Ozzy had lit a candle and gone to bed. When they woke up, everywhere was in smoke. So, she woke the assistant up and had him salvage some precious items, she even took it up a notch by removing the oxygen mask from her assistant to put on her pet.
However, the assistant didn't quite find it funny when the couple was recounting the events. Since he didn't have a "sense of humor," she decided to fire him. That's quite an interesting way to show appreciation.
Please fill in your e-mail so we can share with you our top stories!