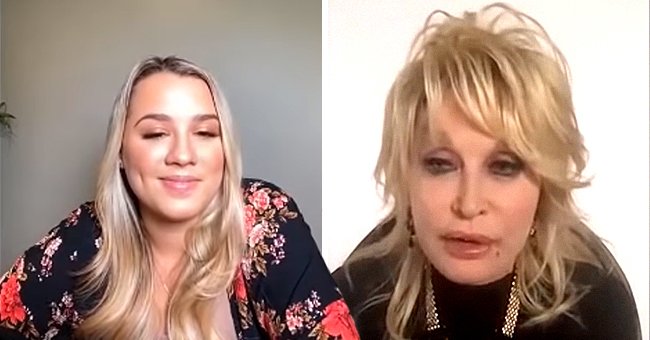 YouTube/Amazon Music
This Is How Dolly Parton Keeps Her 54-Year Marriage with Carl Dean Strong
This week, Gabby Barrett had the pleasure of sitting down with legendary country musician Dolly Parton. One of the things the star discussed was how she kept her marriage going after 54 years.
Amazon Music celebrated Gabby Barrett's cover release of the song "I Will Always Love You" by allowing her to remotely interview the original singer, Dolly Parton, 74. Among the many topics the pair tackled, Barrett, a former "American Idol" contestant, looked for advice about marriage.
Barrett, 20, will be celebrating her first wedding anniversary in October 2020. She is married to fellow "American Idol" alum, Cade Foehner and they're currently expecting their first child, a baby girl.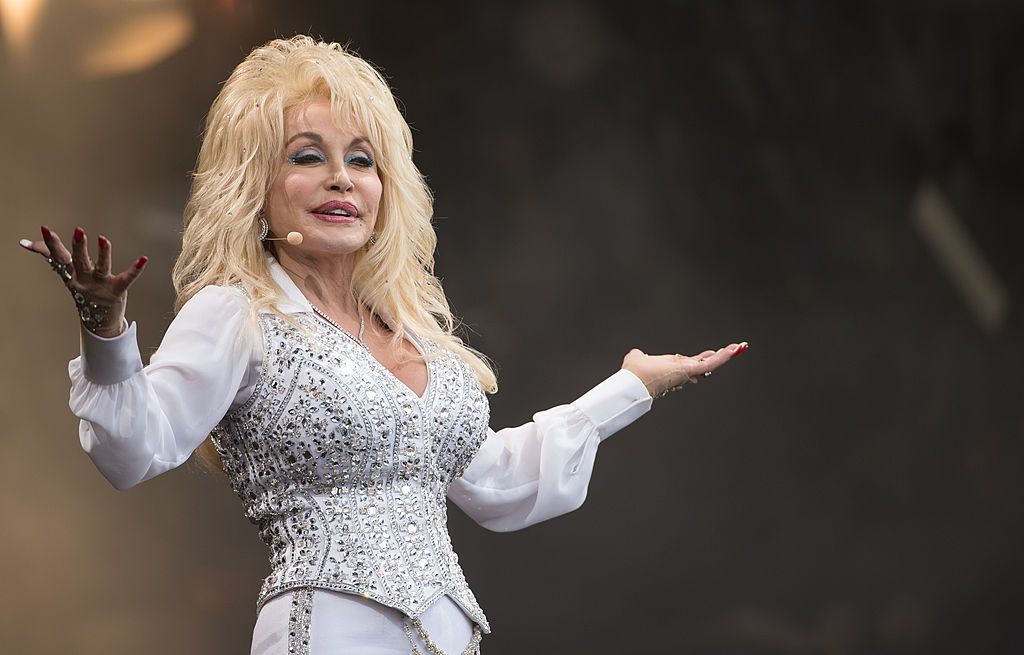 Dolly Parton performs on the Pyramid Stage during the Glastonbury Festival on June 29, 2014, in England | Photo: Ian Gavan/Getty Images
PARTON'S SUCCESSFUL MARRIAGE
The singer asked Parton how she kept her marriage to Carl Dean so strong. The "Jolene" vocalist revealed how she and her husband had a great friendship.
The star explained how they also both had a great sense of humor which meant they always had a good time. She described Dean as a loner while she was a gypsy and how those personalities worked well when she was home.
WORKING IN DIFFERENT JOBS
Being in different industries also allowed the couple to have a variety of things to talk about. Parton also noted how he never got involved in her career and she did the same.
Dolly Parton got married in a secret wedding.
She admitted: "So we have our own little world that we create for ourselves." The legendary musician also shared how she joked that her marriage lasted so long because she's hardly around him.
BEING AWAY FROM EACH OTHER
The country star joked that if she was with him all the time, she would end up wanting to smack him in the face at some point. Another piece of advice she gave was that they never fought.
FIGHTING SMART
Parton confessed that they got into disagreements now and then but they handled them by taking a walk to let things simmer down. She advised Barrett to be ready to continuously work on things and described tying the knot as such:
"Marriage is a business too, and you got to look at it like that."
THE FIRST YEAR OF MARRIAGE
The iconic musician also admitted how the first year of marriage was the hardest one. She noted how couples were bound to rub each other the wrong way as they get to know one another better.
MAKING IT WORK
Parton reiterated that talking and communication was the best way to handle things. She spoke against fighting because such rifts can lead to couples saying things they can't take back.
GETTING MARRIED
The vocalist and Dean were secretly married on May 30, 1966, at a Baptist church in Ringgold, Georgia. However, her husband stays out of the spotlight, not because he doesn't support her, but because he doesn't like being in the public eye and she understands this.
Please fill in your e-mail so we can share with you our top stories!