Spencer X Dreams to Beatbox with Beyoncé – Key Facts about One of the Top-Earning TikTok Stars
Spencer X is not settling for the life of a regular beatboxer. He has dreams of performing with the likes of Beyonce. By all indications, he might be on his way there. 
TikTok beatboxing sensation Spencer "X" Polanco Knight is no stranger to nice things. At 28, he lives in a two-story Hollywood pad. It's not what one might expect just a year and a half into anyone's online career. 
Spencer began showcasing his skills on the popular app in February of 2019. It did not take long for him to rack up millions of followers — he now has 43 million.
EARNINGS AND DREAMS
According to Forbes, Spencer is the sixth highest-earning TikTok user and has an estimated worth of $1.2 million. With all that under his belt, though, there is much more he aspires to achieve. He tells the outlet: 
"I'm going to beatbox at the Grammy's. I'm going to beatbox with Beyonce. And my dream dream is that I want to perform at the Super Bowl."
His dreams are not a far cry from reality when one considers the brands who have chosen to sponsor him. They include longtime giants Sony, Oreo, Sketchers, HBO, Chips Ahoy, and Uno.
HOW IT ALL BEGAN
Of course, some might have doubts about beatboxing as a whole. Los Angeles radio host DJ Skee says that beatboxing is not prevalent in the industry, and no one has made the Billboard Hot 100 doing it
However, he does an appreciation for Spencer's drive. It all started when Spencer was a high school sophomore. He would watch YouTube videos over and over to learn the skill of beatboxing. 
When he announced to his parents that his life's goal was to be a beatbox, they were unsure of what he meant. They insisted he go to college.
HIS PARENTS NOW ON BOARD
Spencer began studying at Purchase College before moving across to the City University of New York. Yet his math degree was just not cutting it, so Spencer dropped out.
Instead of studying, he found himself making YouTube videos. When he shifted to TikTok, he gained a bigger audience and began making enough to stop couch surfing in Los Angeles. 
He has done a Nickelodeon advertisement, which managed to change his parents' perception of his career. He is now looking to release some of the 100 songs he's recorded.
HELP FROM CREATOR FUND
He might be getting some help to do that. According to Variety, Spencer will be among the first 19 recipients to receive funding from the upcoming Creator Fund for online content producers.
The organization was spurred into action after President Trump said he might ban TikTok due to privacy concerns. During the first year, $200 million is expected to fall into the hands of creators. 
SPENCER'S VIEW ON THE BAN
Spencer opened up about the potential impact of banning TikTok on his life. "There wasn't any profession in beatboxing in mainstream media before this," he said in an August interview. 
The beatboxer got emotional as he discussed the possible ban, describing TikTok as a culture that one cannot get rid of. The Washington Post reports that Microsoft may become TikTok's new owner.
TIKTOK'S RICHEST STAR
Another TikTok star that might be affected is the app's most-followed dancer, Addison Rae. The 19-year-old was rejected from a dance team before climbing to the top of the social platform thanks to her moves.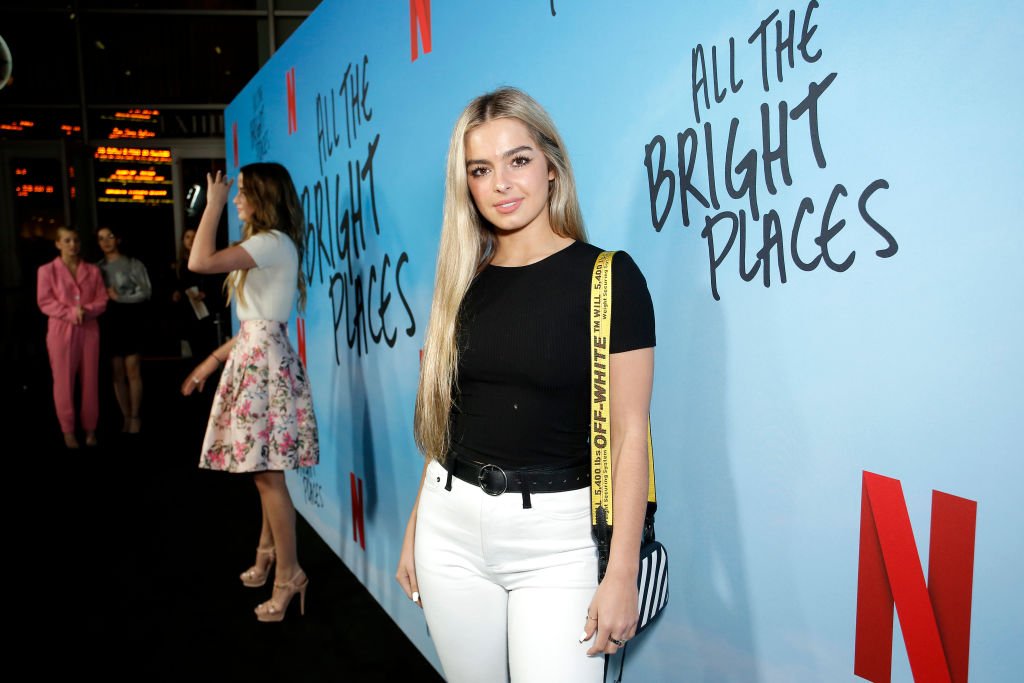 Rae also dropped out of school when she realized that the money she makes on TikTok does not require any degree. Forbes estimates her net worth at $5 million.