Terry Crews Smiles as He Shows off His Muscular Body in a Shirtless Photo
Terry Crews asked for the opinion of his fans and followers regarding his color of suit for "America's Got Talent" while posing shirtless.
It takes a lot of work to have a great body. Countless hours of exercise and dedication to a specific regime allows for one to get the desired results.
Actor and comedian Terry Crews shared a shirtless photo of himself while smiling to the camera and his fans loved every bit of his shirtless frame.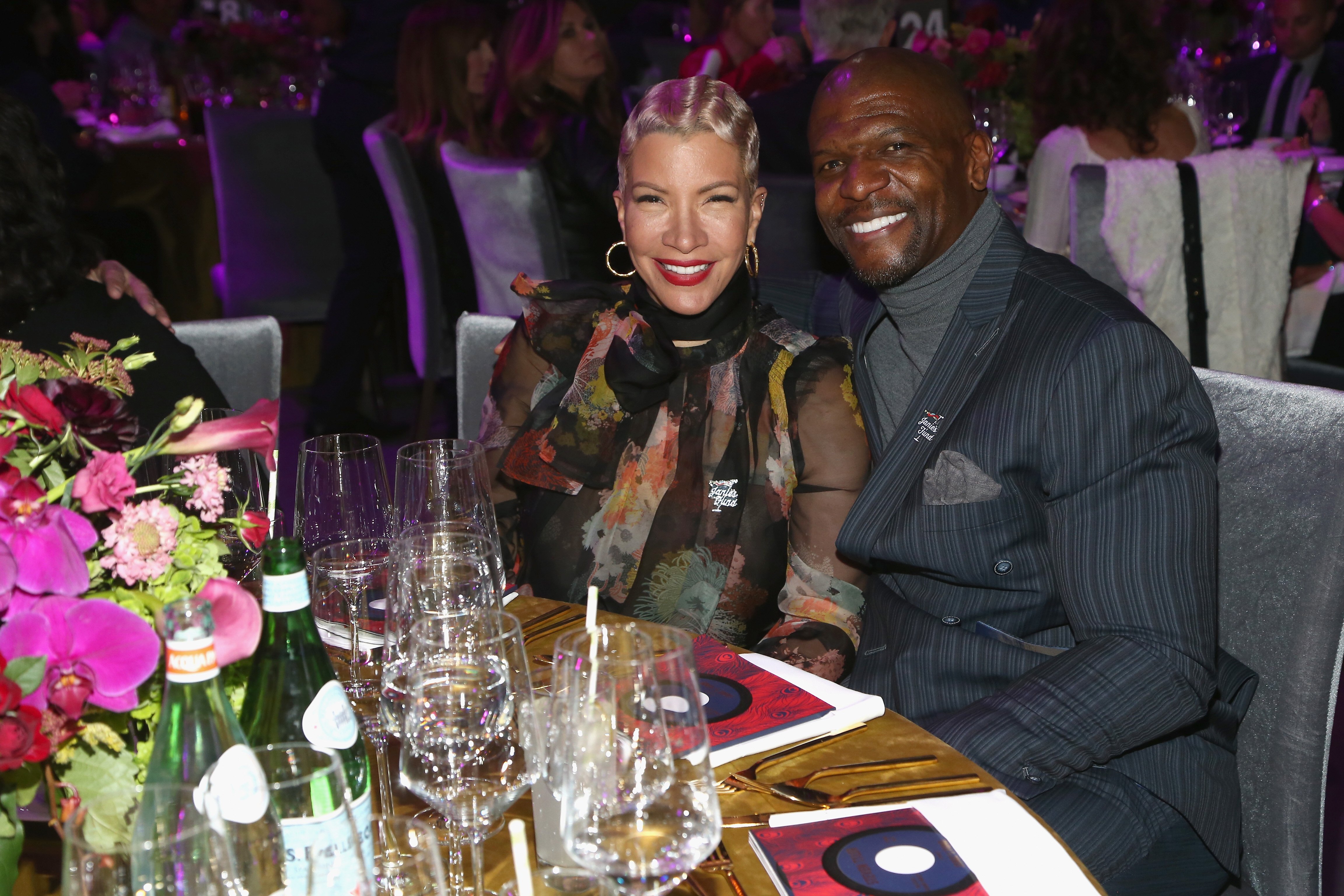 In the crisp shot he shared, Crews' well-toned chest and abs were on display while he rocked faded blue jeans. With his hands on his hips, his muscled arms were bunched up, showing how firm they are. Captioning the image, Crews said:
"I'm getting ready for @agt tonight! What color suit should I wear? ?"
Following the post was an onslaught of comments from fans who were ready to give Crews the necessary color combination to rock his suit in for the talent show.
There were many suggestions thrown at Crews and some of the comments were hilarious. Some fans asked that he wear a blue suit, some wanted him to go for a maroon colored suit while some joked that his birthday suit was the best bet.
Crews acknowledged that it was his sick wife who helped him get back on track. 
While there were lots of answers to his question, there were many followers who commented on how physically fit Crews was looking. Someone expressed that:
"Terry had to flex on all of us. Great Body Champ."
Although some did not comment on Crews' body or answer his question, some fans wanted to let him know that they loved and missed seeing him on the big screens.
Crews was a former NFL defenseman before pursuing a career in acting. Over the years, he has been known for his comic roles and his execution of bad boy roles quite well.
With movies like "White Chicks"(2004), "The Longest Yard" (2005), and "Norbit" (2007), Crews was able to establish himself in the movie industry.
At the age of 52, he has been able to maintain his body in such a way that leaves him looking ripped and well-muscled.
Following a strict regime of intermittent fasting and constant early morning workouts, Crews pays maximum attention to his body at all times.
While there was a time he lost focus of working out due to his wife's battle with cancer, Crews acknowledged that it was his sick wife who helped him get back on track and not forget his dedication to fitness.