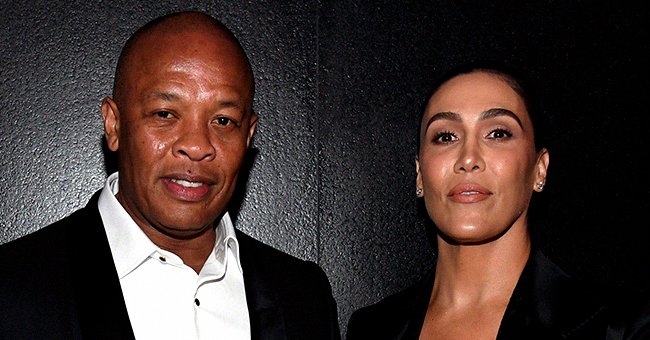 GettyImages
TMZ: Dr Dre's Estranged Wife Reportedly Wants $1.9 Million a Month in Temporary Spousal Support
Dr. Dre's estranged wife Nicole Young is seeking a whopping $1.9 million in temporary spousal support from the music mogul amid their divorce drama and prenup dispute.
Dr. Dre is finding himself amid a whirlpool of drama involving his estranged wife, Nicole Young. The music mogul might be liable to pay some serious cash to Young after her latest legal demand.
According to TMZ, Young recently filed legal docs asking for temporary spousal support from her husband and the amounts are so high, even her millionaire husband would gasp.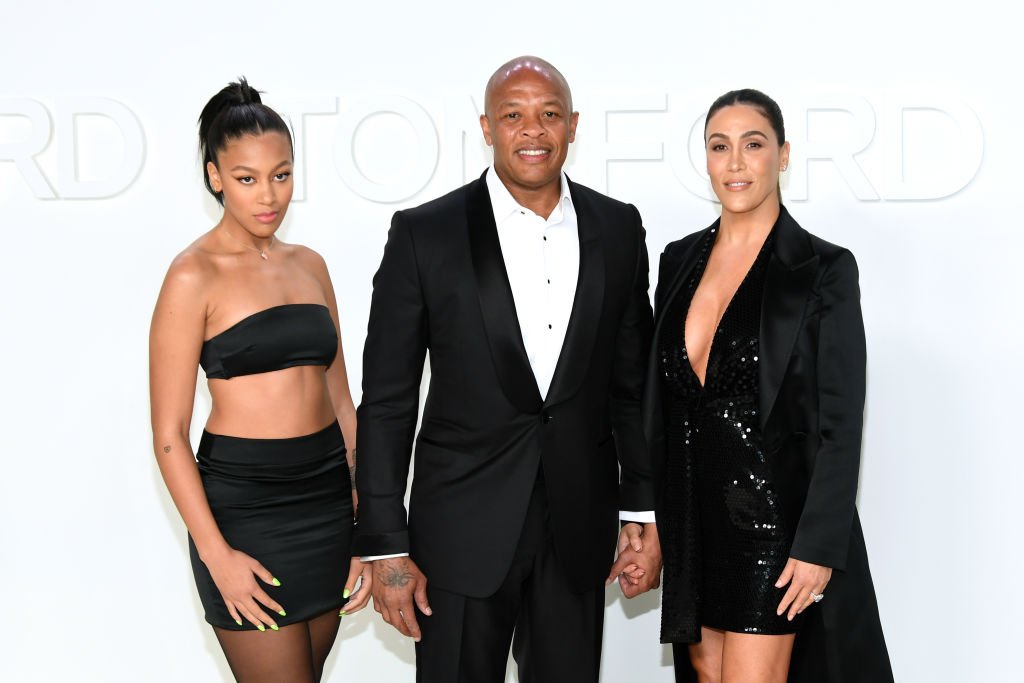 Truly Young, Dr. Dre, and Nicole Young attend the Tom Ford AW20 Show. | Source: Getty Images
According to the outlet, the legal documents reveal that Young wants a whopping $1,936,399 a month in temporary spousal support and an additional $5 million for lawyer fees.
According to sources close to the couple, Young still lives in their house in Malibu and still has access to all the amenities including personal chefs and luxury cars among other things.
Some sources are convinced that Dr. Dre is not going to give in so easily since Young still enjoys all the luxuries that she always had.
Dr. Dre is willing to pay the spousal support, but the amount is most probably included in the prenup.
Young filed for divorce from Dr. Dre merely a couple of months ago. The duo has been disputing over their prenup agreement and the drama surrounding their divorce only gets more intense.
In her divorce filing back in August, Young claimed that her husband forced her to sign the prenup in 1996. She also claimed that he tore it two years later, saying that he was ashamed of himself for forcing her to sign it in the first place.
Meanwhile, the music mogul denied tearing the prenup, asserting that Young willingly signed it. He wants it to be enforced. The couple has been married for 24 years and has two grown-up children, Truice and Truly.
Since their children are all grown up, custody is not an issue for them. Dr. Dre is willing to pay the spousal support but the amount is most probably included in the prenup.
HOW THE PRENUP CHANGES THINGS
However, in case their assets are markedly different than the time the prenup was signed, the amount can be renegotiated during the divorce proceedings which is very likely to happen.
For now, the filings state that Young and her attorneys have not been able to get the prenup that would determine if there is a valid agreement and whether the court will enforce the terms of it.
Please fill in your e-mail so we can share with you our top stories!