See Tamela & David Mann's Daughter Tia Posing as She Models Her Mom's Clothing Line
David and Tamela's daughter, Tia, channeled her modeling skills in recent Instagram pictures where she rocked an outfit from her mom's clothing line.
David and Tamela Mann's daughter, Tia, was recently pictured donning a piece from her mom's clothing line and she looked nothing short of gorgeous.
In an Instagram post shared by Tamela Mann Collection, Tia rocked blue leggings alongside a patterned black and white top.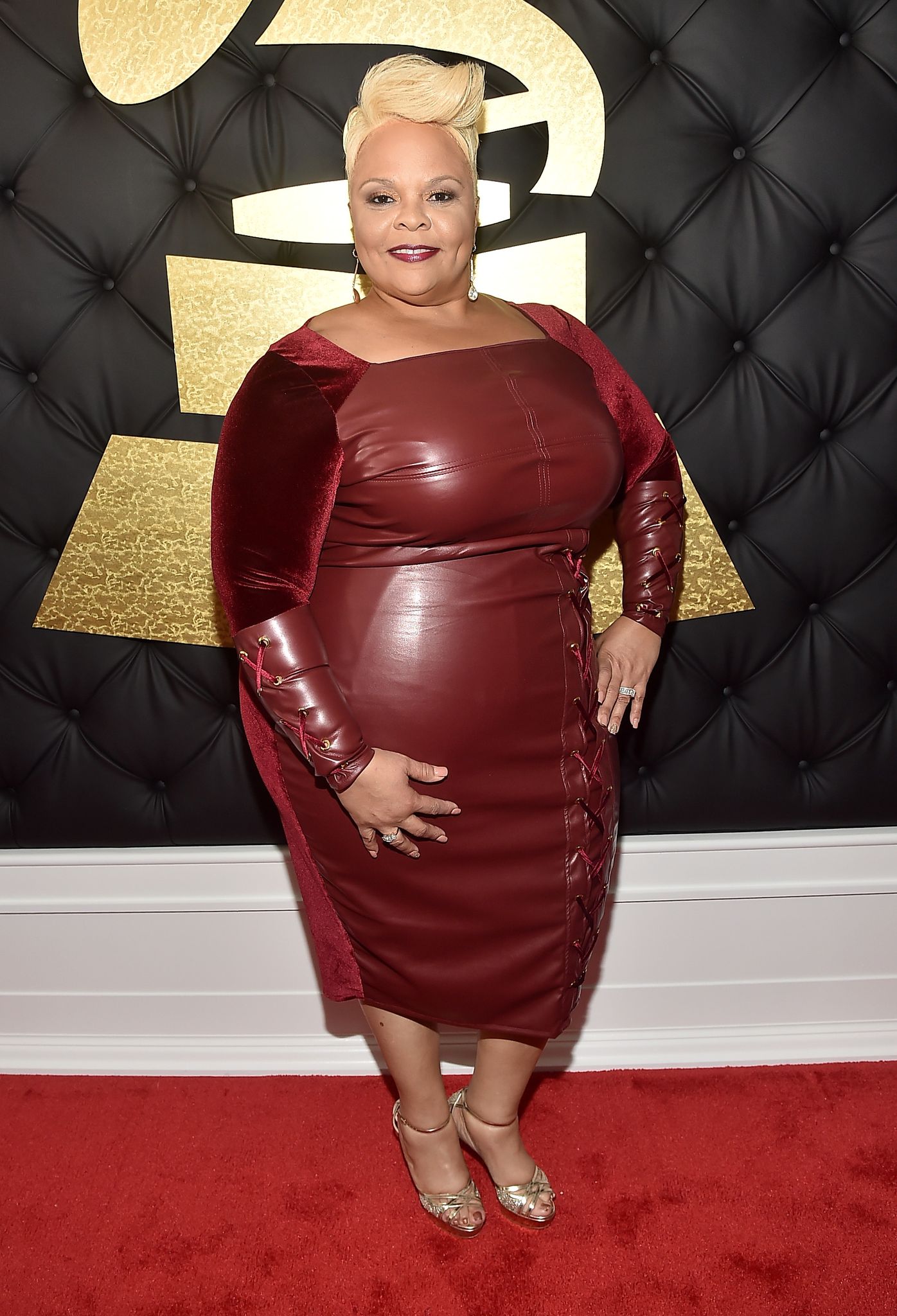 While she was seen sitting by a mini pool in one picture, the other photo saw her stylishly striking a pose as she stood in a garden. Tia accessorized her outfit with a pair of sunglasses alongside hoop earrings, a silver necklace, as well as a hand bracelet.
Shortly after sharing the post, fans and followers took to the comments section where they could not stop gushing over how good Tia looked. The picture has also garnered over four hundred likes so far.
The Tamela Mann Collection is a clothing line designed for the athletic comfort of women between the sizes of 12 and 32. With its fashionable yet comfortable sportswear, it is a go-to for women who want to visit the gym, run errands, or lounge around for the day.
The brand was created by famous singer and songwriter Tamela Mann. Although the Tamela Mann Collection is aimed at encouraging healthy weight loss, it is also interested in helping women maintain comfort through their journey.
Tamela noted that it was aimed at encouraging couples to fight for their marriages and learn to communicate during tough times.
Over the past year, Tamela has lost over 50 pounds and her weight loss journey has been a source of inspiration to many of her fans.
Along with her husband, David, Tamela appears on the latest family comedy, "Assisted Living," where they reprise their roles as Cora and Mr. Brown from "Meet The Browns."
During an exclusive interview with Hollywood Life, David admitted that it was a tad challenging to stay in character because of his wife's fantastic weight transformation.
On-screen, the couple act as father and daughter, but David noted that he almost forgot. However, Tamela was always quick to get him back to character.
David and Tamela have been together for over three decades but the two still can't get enough of each other. Theirs is the perfect example of long-lasting love.
In 2018, the couple went on a joint tour during which they gave fans an intimate glimpse of their wonderful family life. While speaking about the tour, Tamela noted that it was aimed at encouraging couples to fight for their marriages and learn to communicate during tough times. 
Despite all the fame and success, David and Tamela understand the importance of family and have continued to be an inspiration to many over the years.