Fans Praise LisaRaye McCoy for Slaying with Vibrant Purple Hair in This Video
Actress LisaRaye McCoy caught her fans' attention with her vibrant purple hair in a recent announcement video. She is one fabulous entrepreneur and grandmother. 
LisaRaye McCoy was slaying in a recent clip shared with her two million followers on Instagram. The selfie video flaunts her glamorous purple locks and pretty face. 
As a successful actress and host in the entertainment industry, McCoy knows how to draw in people's attention. She certainly has her fans drooling over her Instagram posts.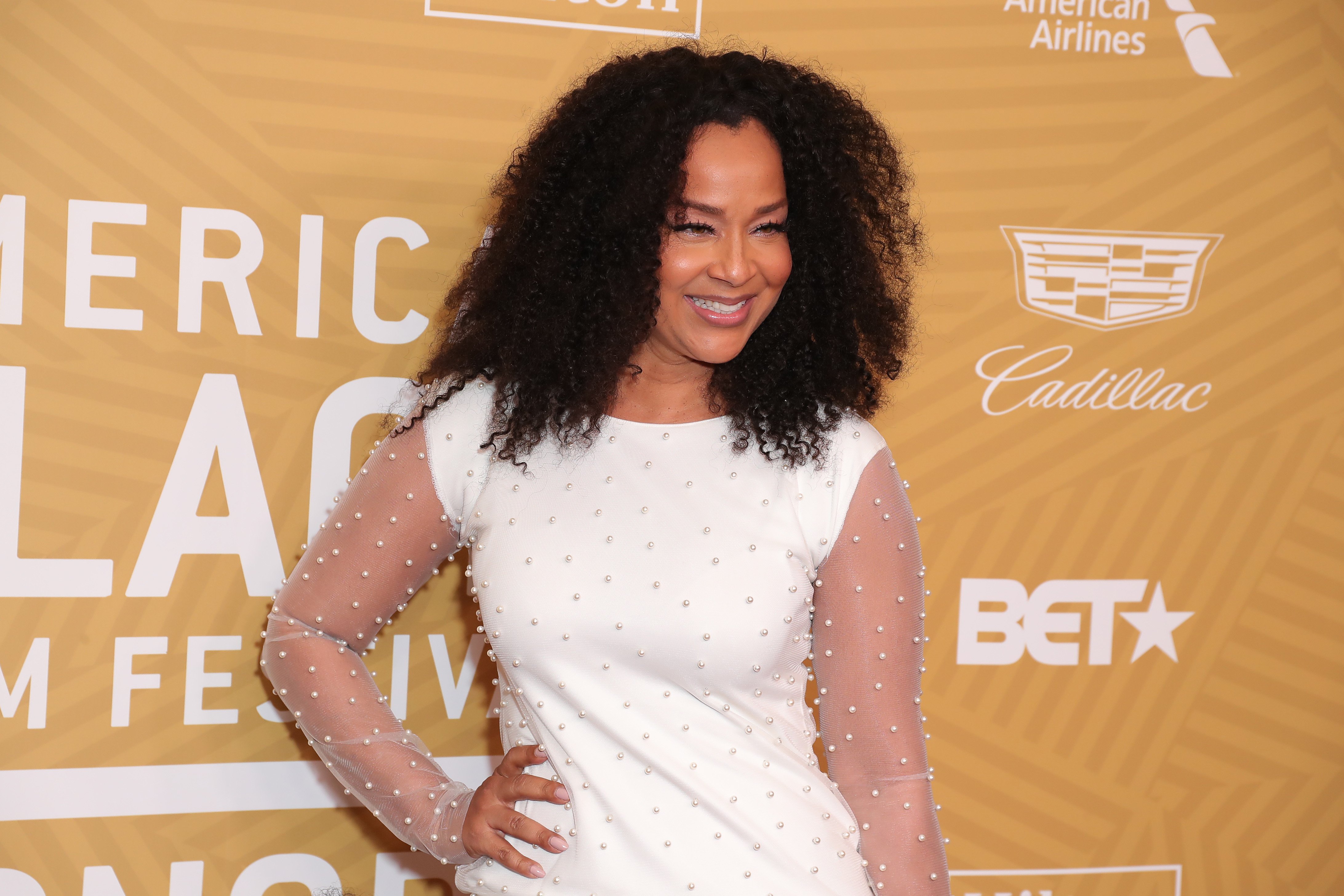 Taking to her Instagram account, McCoy posted an announcement clip to her followers. The video was posted to notify her fans that she would be going live on Instagram for "Cocktails with the Queens."
Her bright, wavy purple hair is stunning on her and had fans showering the actress with compliments. In the comment section of the post, one of her fans expressed that they "Love the hair," and another remarked: 
"You're glowing. Love your hair."
ACTRESS,  ENTREPRENEUR, AND GRANDMOTHER
A few months ago, the "Single Ladies" star told The Grio that she only agrees to be a part of specific projects that she believes in. These include her feature on the BET show "All The Way Black" with Chris Spencer and her role as Alice in "The House Divided" on UMC. 
McCoy is a single woman but while on Garcelle Beauvais' podcast, "Going to Bed," the actress revealed who she has her eyes on. 
McCoy is not only an actress but also an entrepreneur. This is the reason she chooses to only give her time as an actress and a host to fill guest features in shows. 
She is also a glamorous grandmother. Even though she has a busy life, she makes time for her family. Back in 2016, McCoy planned a baby shower for her daughter, Kai Morae who gave her her first grandchild. 
TENSION BETWEEN CO-STARS
As a notable actress and entrepreneur, McCoy knows how to assert herself with confidence. During an interview on "Uncensored," she revealed the tension that existed between her and former "Single Ladies" co-star, Stacey Dash. 
She explained that on one occasion, she had to hold herself back after Dash raised a finger to her face. McCoy also shared that Duane Martin, her co-star on "All of Us," contributed to the end of her marriage to former Turks and Caicos premier, Michael Misick.
SINGLE AND READY TO ENTANGLE
McCoy is a single woman but while on Garcelle Beauvais' podcast, "Going to Bed," the actress revealed who she has her eyes on. She told Beauvais that she finds actor Will Smith attractive. McCoy joked that despite Smith being a married man, they could have an "entanglement."
This joke was in reference to the word Smith's wife, Jada Pinkett Smith used to describe her extramarital relationship with R&B singer August Alsina. The three-year relationship happened while she and Smith were separated. 
McCoy truly takes control of her career and stands up for herself. The way that the entertainment entrepreneur juggles many ventures like a boss while looking great is so impressive.