See How Monica Browns' Daughter Laiyah Celebrated Her 7th Birthday with This Cute Decor
Singer Monica's daughter, Laiyah had a blast with an all-out birthday surprise thrown for her 7th birthday and gushed about it on her Instagram page. See the cute birthday decor.
On September 4, 2013, singer Monica welcomed her sweet daughter, Laiyah Shannon Brown with her then-husband Shannon Brown. 
Seven years later, the adorable little girl is all grown and recently shared photos of the marvelous birthday celebrations she got on her personal Instagram page.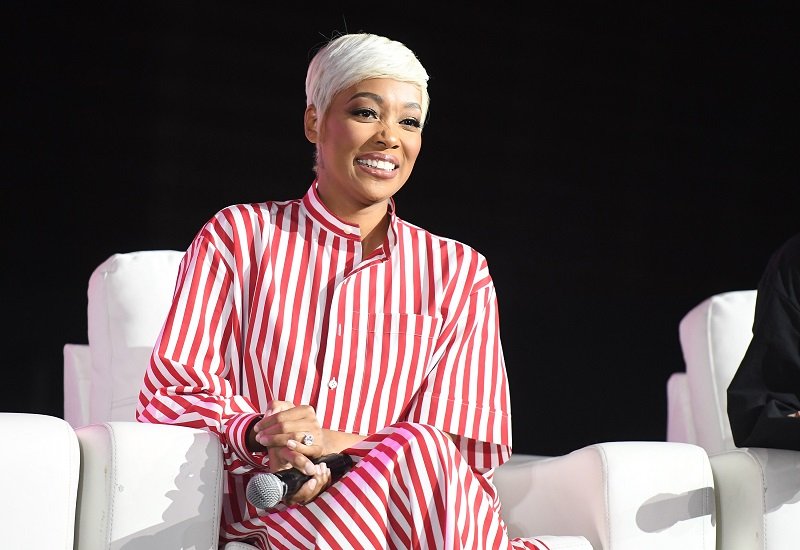 Sharing all the gifts that she woke up to with her Instagram fans, Laiyah, the birthday girl wrote: "I can't believe I'm 7 years old Today! Brunch, PJs, Gifts & Family made it extra special !"
The photos showed several gift bags and colorful things put in honor of her special seventh birthday. Laiyah was all smiles as she posed for a shot in an adorable blue romper and pigtails.
The newly-turned 7-year-old followed up her post with another, sharing more photos of the tons of cool gifts that her friends and family gave her.
Laiyah revealed that she woke up to a Rainbow Brunch Dream filled with stacks of yummy pancakes and balloons. She was so happy and grateful and her followers joined her in celebrating her day, wishing her a great birthday in the comments.
Laiyah and all her friends got to have a fabulous tea party and had a lot of fun in the pool.
It seems like Laiyah's singer mom, Monica, has made it a tradition to go all out when it comes to celebrating her daughter's birthdays. In 2019 when the adorable little girl turned 6, the birthday celebration was done in grand style as well.
Monica and her former husband, Brown, from whom she parted ways in 2019, threw a fully decked out unicorn-themed sleepover party for their daughter. 
Her friends in attendance included singer Teyana Taylor's daughter, Junie, and rapper T.I's daughter, Heiress. A celebratory Instagram post from Monica followed:
"#SweetSixSleepover Thanks @ideaeventstyle for the beautiful decor @pumssweets for the treats & @cyndiibee_ ? for shooting it !!!"
The glitz, glamour, and sparkles were so precious that there was no doubt that the birthday girl had a blast. Laiyah and all her friends got to have a fabulous tea party and had a lot of fun in the pool with plenty of tasty treats for everyone. 
When Monica is not busy planning fabulous and extravagant parties for her little one, the mother and daughter can be caught stepping out in style looking like twins.
The 39-year-old mom and her mini-me have a special bond that is so magical to witness. As Laiyah continues to grow, fans can rest assured that her doting mom will always be by her side.