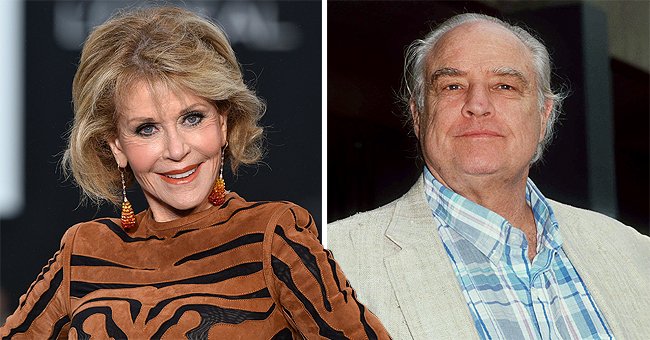 Getty Images
Jane Fonda Gets Candid about Marlon Brando and Says She Regrets Not Sleeping with Marvin Gaye
Actress Jane Fonda opened up about her fling with actor Marlon Brando and her regret for not sleeping with singer Marvin Gaye.
With almost six decades in the entertainment industry, Jane Fonda has had her fair share of experiences with famous men, and now she is opening up about them.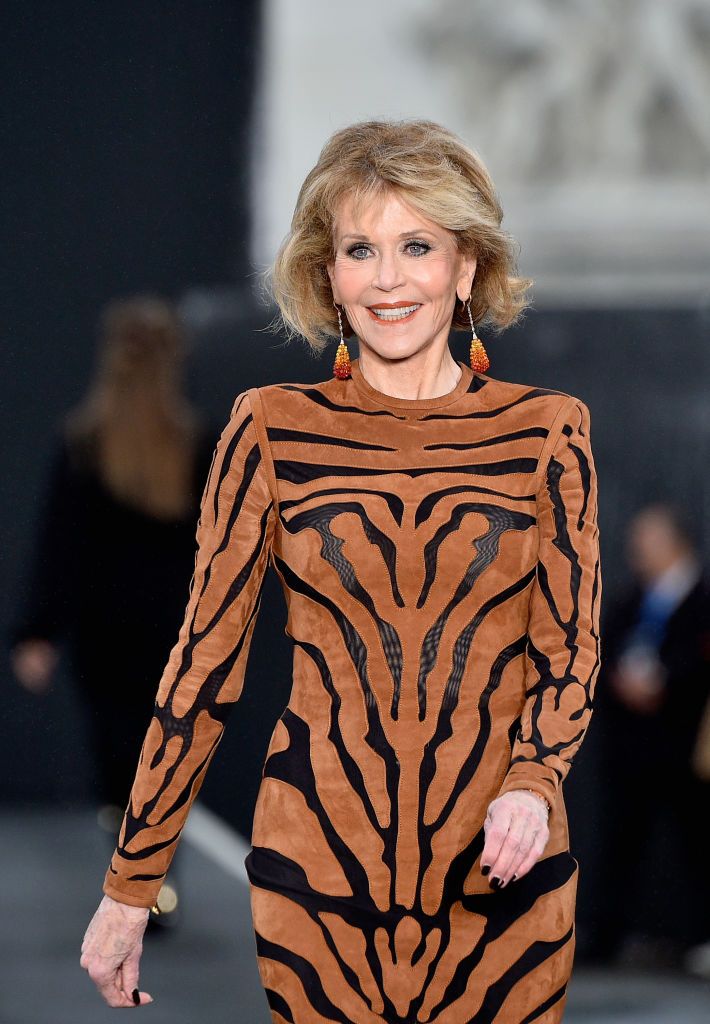 Jane Fonda at the rehearsal before Le Defile L'Oreal Paris as part of Paris Fashion Week Womenswear Spring/Summer 2018 at Avenue Des Champs Elysees on October 1, 2017 in Paris, France. | Photo: Getty Images
During a round of "Confirm or Deny" when asked about her experience with her "The Chase" co-star, Brando, the 82-year-old, answered saying he was "disappointing." She did, however, describe him as a great actor, despite their strained relationship.
Fonda first walked down the aisle with husband Roger Vadim in 1965.
Fonda also opened up on who she regrets not sleeping with, in the industry. When asked if it was Argentine revolutionary, Che Guevara, the actress denied it, saying that she never thinks about him. Disclosing who was truly on her mind, Fonda said:
"Who I do think about, and what is a great regret is Marvin Gaye. He wanted to, and I didn't. I was married to Tom [Hayden.]"
She revealed that at the time, she was trying to help Hayden find performers when a woman she met introduced her to the "Sexual Healing" crooner. When the presenter further teased her if the singer used the words "sexual healing" when wooing her, Fonda answered:
"I needed some, but he didn't say that, no. But then I read, apparently, he had my picture on his refrigerator. I didn't find that out until later after he was dead."
The "Grace & Frankie" star explained in a previous interview with Oprah Magazine that her fear of being without a man seized after her split from Ted Turner. She recalled traveling to spend time alone in her daughter's house in Paris and realizing she doesn't "need a man to feel whole."
Fonda first walked down the aisle with husband Roger Vadim in 1965. The duo was together for three years and welcomed a daughter, Vanessa Vadim, before ending things in 1968.
Shortly after splitting from Vadim, she moved on to Tom Hayden, and they tied the knot in 1973. Months after their wedding, they welcomed their son, Troy Garity. They also adopted a daughter, Mary Luana William.
The former lovebirds were together for 17 years before they split in 1990. Fonda stayed single for almost a decade before finding love again in the arms of media mogul Ted Turner. They were married for a decade without kids before their divorce in 2001.
Please fill in your e-mail so we can share with you our top stories!