Salma Hayek Looks Stunning Celebrating Her 54th Birthday in a Yellow Swimsuit
Salma Hayek showed that age is just a number in celebration of her 54th birthday. Welcoming the day with open arms, the actress stunned in a sizzling yellow number.
Salma Hayek turned a year older on Wednesday, but the actress looks fabulous at the age of 54, and she is proud of her curves - not afraid to show it off.
Currently in Greece with her husband François-Henri Pinault, Hayek made jaws drop with her youthful appearance as she updated followers on her doings while in the country.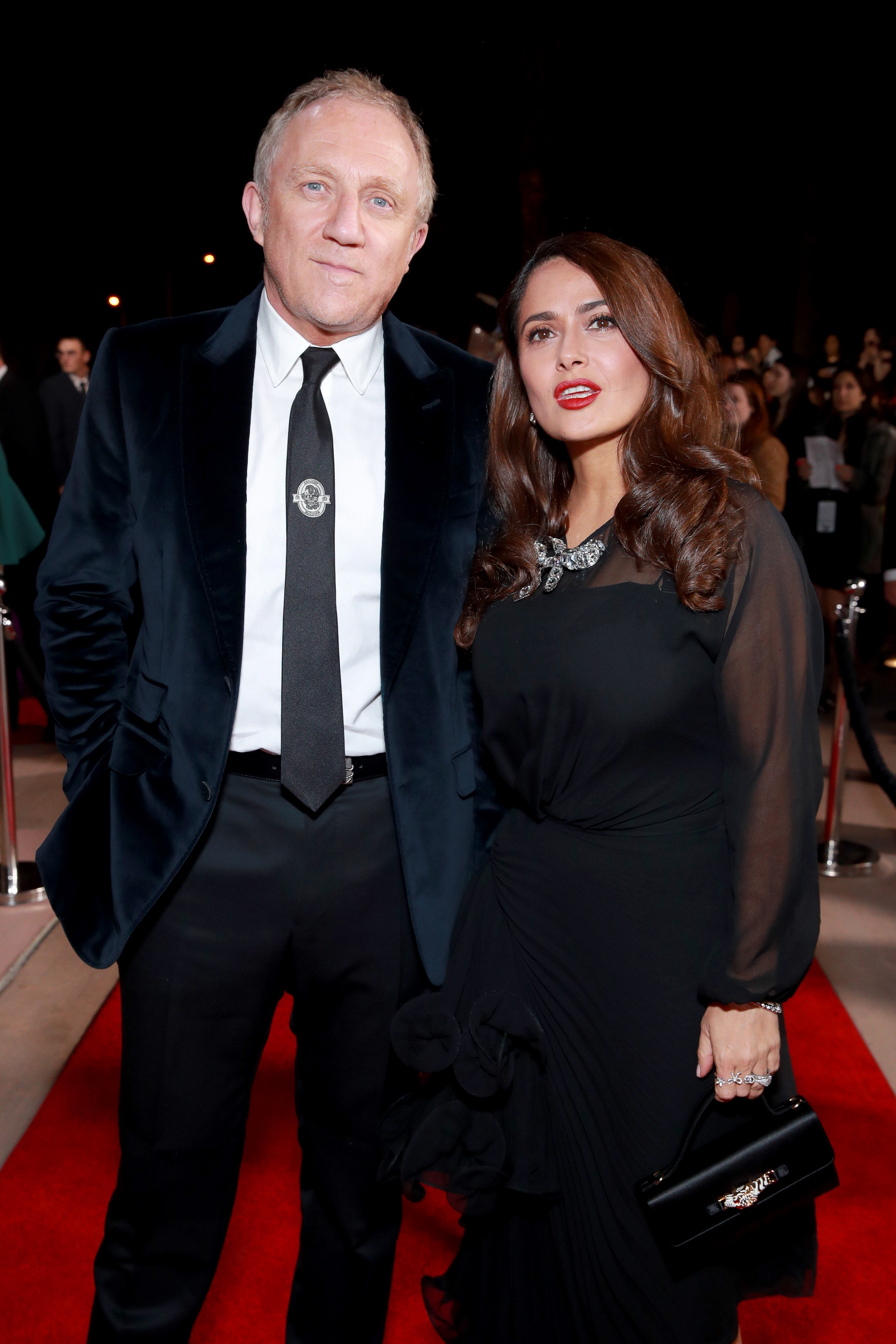 FOREVER FLAWLESS
Feeling grateful for the outpour of well-wishes on her birthday, Hayek took to social media with a picture taken of her wearing a yellow cut-out swimsuit with a matching Melissa Odabash skirt. In the caption, the actress showed her followers love and appreciation as she wrote:
"Thank you for all the birthday wishes, especially to my fans who made a special account for my birthday. What a gift! @salmahappybirthday."
PROUD OF HER FIGURE
The day ahead of her birthday, Hayek already showed her excitement with a pre-birthday post of another beautiful swimsuit picture. 
Dressed in a black one-piece swimsuit accessorized with a matching wrap and a big floppy hat, the panoramic background just emphasized Hayek's youthful appearance. Despite looking like clock wound back a few years, the actress assured in the caption that it is not Throwback Thursday.
LOVE AND MARRIAGE
In the pictures posted, Hayek is loving the time being spent in Greece with her husband, François-Henri Pinault. A big name in the fashion world, Pinault serves as the chairman and CEO of Kering in addition to also being the president of the company Groupe Artémis.
The couple met at a gala in Venice in spring of 2006, and in March the following year, Hayek and Pinault announced both their engagement and news of her pregnancy with their only child and daughter.
Hayek and Pinault ended up getting married twice. First they married during a city hall ceremony on Valentine's Day in Paris, and the second time in luxury in Venice, Italy. How they fell in love will remain a secret, as Hayek previously explained:
"It's such a romantic, amazing story, but it is mine. I don't want to vulgarize it by making it into a story to make myself interesting."
BIRTHDAY WISHES FROM A FORMER CO-STAR
It's been twenty-five years since Hayek broke into stardom with her role in the film "Desperado," alongside Antonio Banderas. Over the years, Hayek starred with other male A-list actors as well, including Samuel L. Jackson, who also sent her a sweet message on her birthday.
The pair played onscreen spouses in the hit comedy film "The Hitman's Bodyguard," and keeping his message short and sweet, Jackson called her the "dopest" screen wife he ever had.