Keo Motsepe Is DWTS' First Black Pro — Meet the Talented Dancer from South Africa
South African star, Keo Motsepe, began his dancing career at a very young age, representing his country in competitions. His talent and discipline were soon noticed by the hit TV show managers and his life changed. 
The 30-year-old dancer, Keo Motsepe has come a long way since he first started to perform in the TV show "Dancing With The Stars." This talented artist from South Africa became the first black professional dancer on the show.
Motsepe first joined the DWTS cast in 2014 when the show was in its 19th season, and while he was known for leaving early on several occasions, he found his way to get better at his practice and guidance to his partners until he won third place with actress Evanna Lynch in 2018.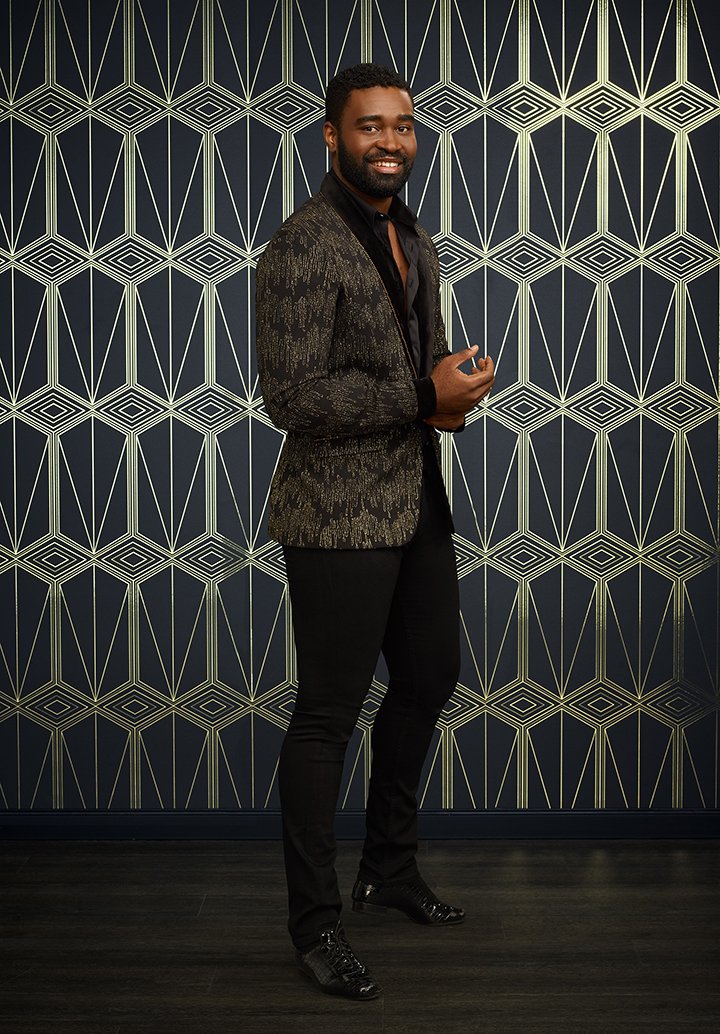 Besides Lynch, who is well known for portraying Luna Lovegood in the famous "Harry Potter" movies, other partners he has danced with on the show have been Grammy winning R&B legend, Chaka Khan; Olympic medal winner Jennie Finch; TV series "Full House" actress Jodie Sweetin, among many others.
Motsepe's most celebrated dancing styles are Latin and Ballroom. However, his repertoire is large enough to dazzle "DWTS" followers. He also was one of the first to try same-sex dancing on the show. If that was not enough, you will be surprised to know the dancer is also a prince (yes, a real one) in a province in South Africa.
HIS BEGINNINGS
Motsepe started dancing at age 5 after a friend who he played soccer with suggested he try a different activity. He thought of giving dancing a try and he immediately fell in love with it. His mother was happy for him to take that decision since it meant she did not have to do laundry as often as she used to because of his soccer practices. 
Born and raised in South Africa, he told his mom he wanted to dance for a living when he was 7 years old. At age 11, he started his career by representing his country in a dance competition. In 2012, he joined the live dance show "Burn the Floor" as a cast member, and in 2014 he became a pro dancer on "Dancing with the Stars."
From a very early age, he understood the importance of being self-disciplined in his dance career, since he had to take care, not only of himself but also of his partners and colleagues. He keeps his mother's words as a mantra: "Balance everything in your life," he remembers.
DANCE MOVES
During season 27, Motsepe showed how his brilliant talent could scale through week after week until he reached the final round with Evanna Lynch. The duo was not a favorite from the beginning but they soon knew how to overcome their difficulties and managed to win third place.
Lynch's shyness was soon targeted by Motsepe and he helped her transform it into something they both could highlight on stage. "Just be yourself," remembered the actress in an interview, as the advice the professional dancer gave to her the first time they met for rehearsals.
When asked what she admires about him, she said: "Having somebody that's that talented and that hard-working to believe in me has really made me believe in myself, and it gave me permission to go to places that I haven't gone before."
STARS AND PROS
Since "Dancing With The Stars" hit the stage and American screens in June 2005, it has become a major success. Fans all over the country expect, every week, to see their favorite celebrities move with their best steps and different rhythms. Somehow, "DWTS" shows those personalities in a more honest way.
Many stories have come and gone throughout the 15 years the show has lasted. And while it keeps some secrets like the performer's tan make-up, former dancer Maksim Chmerkovskiy almost being a member of the jury, or having ex-president Clinton as a wish list guest, it has evolved over the years.
The
show will premiere
its 29th season on September 14, 2020, keeping its favorite long-time judges, Len Goodman, Carrie Ann Inaba, and Bruno Tonioli, while
welcoming Tyra Banks
as its new host, after having Tom Bergeron as a permanent host since 2005.