Vanessa & Kobe Bryant's Daughter Capri Melts Hearts Posing in a Pink Dress with Cute Bows
Many fans had their hearts melted when Vanessa Bryant shared a lovely photo on her Instagram page showing her adorable daughter Capri in a pink outfit.
Kobe Bryant and Vanessa Bryant's adorable daughter Capri melted many fans' hearts once again in her mother's new picture on her Instagram page.
The picture showed the beautiful Capri in a pink sleeveless dress which she matched with pink shoes. The cute 1-year-old sat on the tiled floor in a large open space in their home.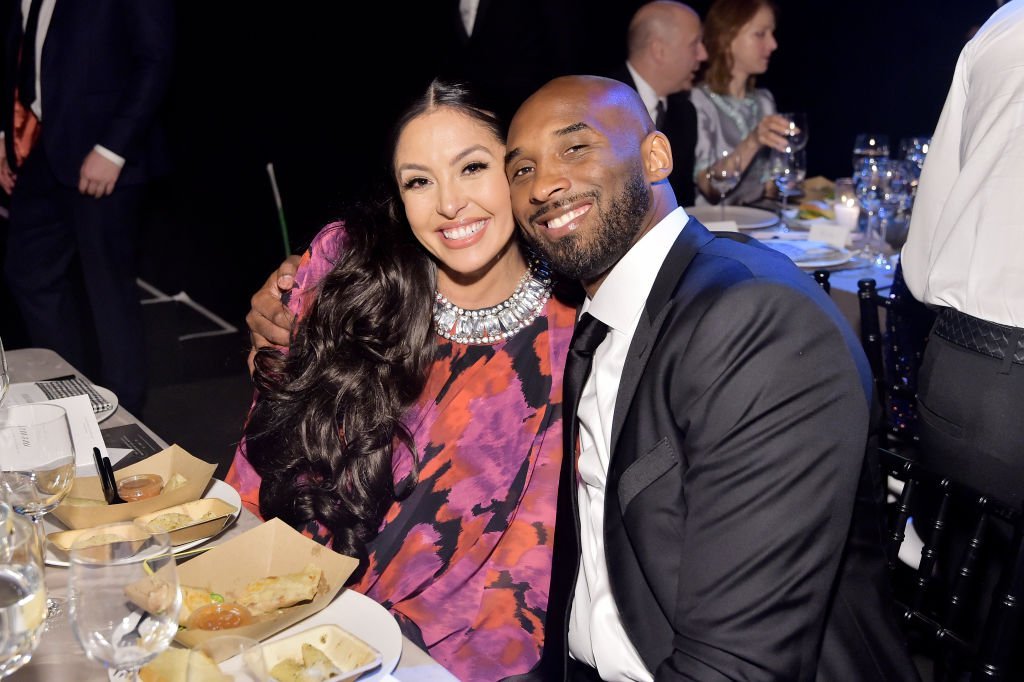 She looked at the camera with her big cute eyes, enjoying the attention she was getting. Capri accessorized her black curly hair with pink ribbons.
Vanessa made a second post where she shared an adorable picture of herself and Capri sharing a cute mother-daughter moment. The picture-perfect duo joined heads together, closing their eyes, and giving a solemn feel to the beautifully captured moment.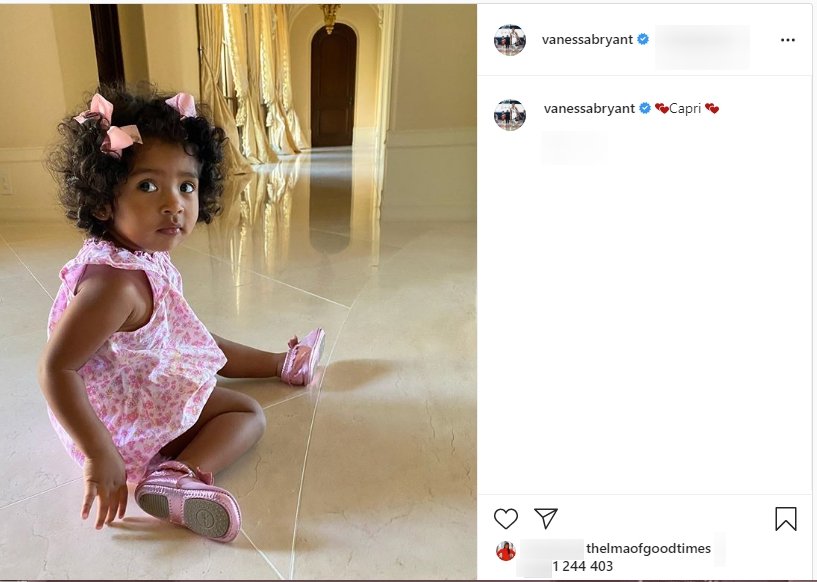 Vanessa's posts left her followers filled with admiration and awe of her daughter and the close relationship they share. Many of them had nice words to say about the duo.
Vanessa enjoys posting pictures and videos of Capri's memorable moments. In July, the proud mom shared a photo of Capri walking and compared the little tot to her late father.
The little tot walked from her aunt Sophie to her mother's waiting arms.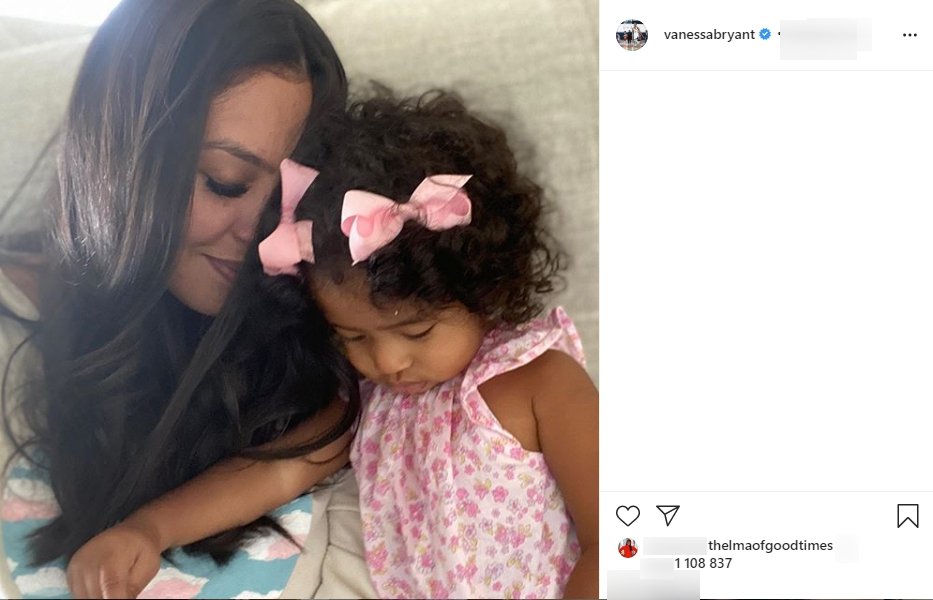 The proud mom said that Capri had the leg/calve bend just like Kobe did. She was right with her observations as Capri's walk showed that she had the late former basketballer's exact crossover walk.
Vanessa also drew comparisons between her late husband and their daughter when she shared a photo of Capri in a pink outfit that belonged to her late sister Gigi, noting that the little tot looked just like her dad. 
Vanessa, who is also mother to daughters Bianka and Natalia, also shared a sweet picture of herself kissing Capri on the cheek.
During Memorial Day weekend, Vanessa shared a memorable video of Capri taking her first steps. The little tot walked from her aunt Sophie to her mother's waiting arms.
It served as a moment to remember for the then-11months old Capri and her mother. Vanessa was delighted about her daughter's achievement and praised her, saying she always knew she would do it.