Fans Praise Jeannie Mai & Her Fiancé Jeezy as They Kiss in a Rare PDA (Photo)
Television show host Jeannie Mai posted a rare photo of herself kissing her fiancé, rapper Jeezy, in a recent Instagram upload, and fans went crazy with adoration.
Jeannie Mai is known for keeping her relationships as private as possible. Recently, the television host shared a rare photo of herself with her fiancé, rapper Jeezy. Her emoji caption read:
"?☀️"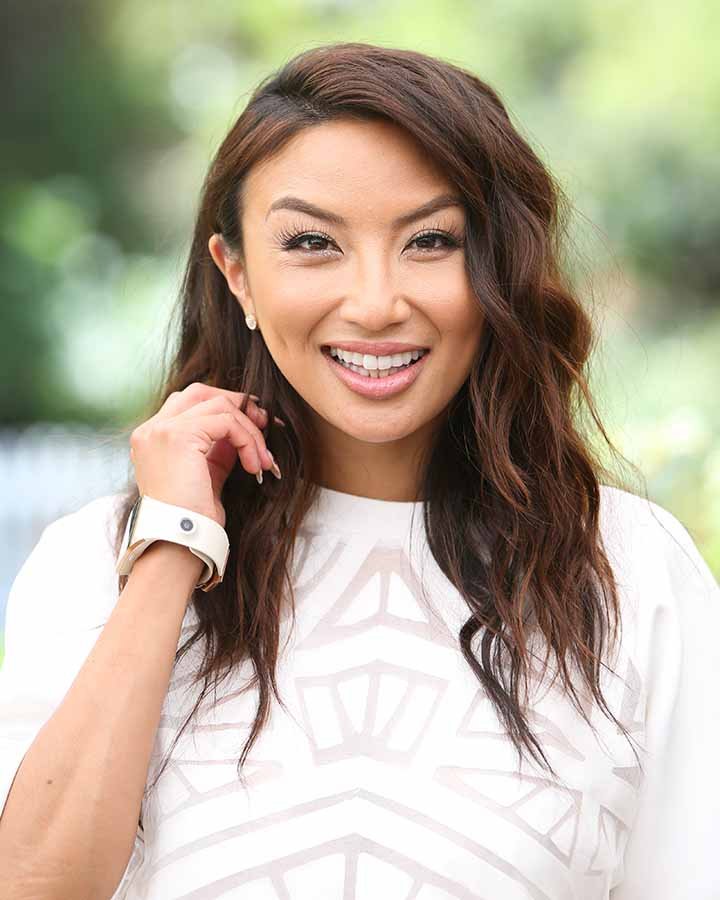 In the photo, Mai and her sweetheart, Jeezy, were caught sharing a sweet kiss in an aesthetic setting on a deck with a stunning scene of greenery in the background. 
The show host wore a dark blue pair of bootcut denim pants and a matching blue bralette top that showed off her toned arms. Her beau wore a white shirt and a pair of white shorts topped with sneakers as he balanced on a bicycle.

The beautiful photo sent her many followers into a cooing and awwing frenzy at the cute PDA. Many users left adoring comments beneath the post, noting how cute the couple looked together. 
Mai, who was married to her former husband, Freddy Harteis for nearly a decade, was reportedly first linked to Jeezy when they were spotted together in a number of places. It was not until September 2019 that the couple went Instagram official with a stunning photo of them.
The rapper planned a romantic getaway in Vietnam late in March and popped the question.

Mai opened up about her relationship with the rapper. She admitted that there was something so magical and different about her connection with Jeezy, saying that her standards had been low in previous relationships. She explained:
"My own standards were low. We can go into a whole counseling session as to why I only gave myself that bare minimum."
The TV personality established that she was not trying to blame her ex for the things that he barely did to show her his effort. She described moments when he offered uninterested quips like "that's cool" or "good for you," and she saw it as support.
It was not until the daytime show host started dating Jeezy that she realized she had been settling for so much less. She narrated an incident when he left his own birthday party to drive her to the airport when she expected him to let her hop in an Uber as she often did with past partners.
The couple celebrated their first Thanksgiving together in 2019 and as everything was for them, it was unforgettable. The big step in the relationship also involved them spending that time with the rapper's family. Mai said that she had the best time with them.
In January, when Mai turned 41, her sweet, doting then-boyfriend went all out to throw her the most epic party for her birthday. In fact, the festivities came two days early and the birthday girl had such a blast.
It was not until March that Jeezy dropped on one knee and asked her to marry him. The rapper planned a romantic getaway in Vietnam, late in March and popped the question.
Months later, these two love birds have continued to fall deeper and deeper in love and Mai's fans could not be any happier for her.