Armie Hammer of 'The Man from U.N.C.L.E.' Is Reportedly Dating Rumer Willis — Facts about the Actor
Actor Armie Hammer, best known for his portrayal of the Winklevoss twins in "The Social Network," is supposedly dating Bruce Willis and Demi Moore's daughter Rumer Willis.
Born in August 1986, Armie Hammer is a member of a family of successful businessmen who focused their efforts on the oil industry. Unlike his predecessors, Hammer chose an acting career, and he has been quite good at it.
[Hammer and Rumer Willis] were photographed walking arm in arm.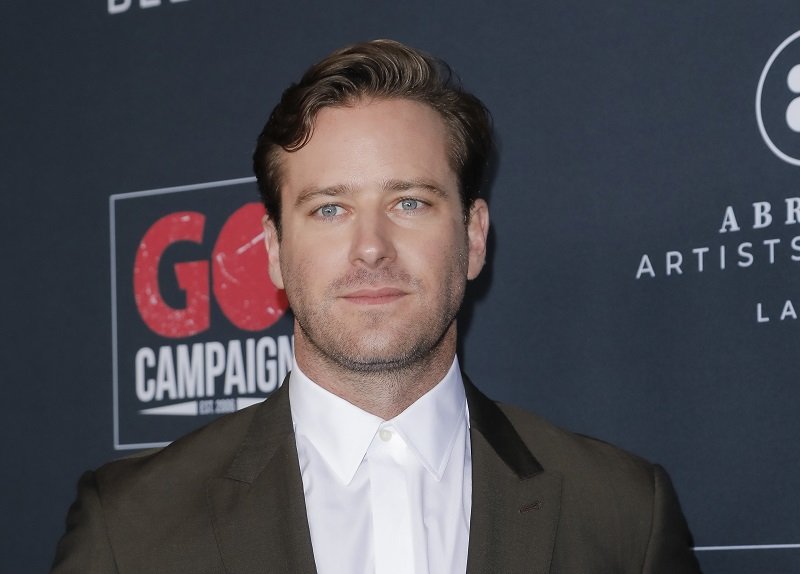 ARMIE HAMMER'S CAREER
His first acting gig came in 2005 when he took a minor role in "Arrested Development." Then, in 2009, he portrayed Gabrielle Edwards in a few episodes of "Gossip Girls" and Morgan in "Reaper," proving just how versatile he could be.
Hammer's breakout year was 2010, though, as he portrayed the Winklevoss twins in "The Social Network" and was nominated to a Chicago Film Critics Association Award and a Teen Choice Award (the film's ensemble was also nominated to different accolades).
One of the most critically-acclaimed roles that Armie Hammer has had is that of Oliver in "Call Me by Your Name," an American student pursued by a teenage hoy in Italy. His performance was so good that he was nominated for a Golden Globe. He also appeared in "The Man from U.N.C.L.E."
In recent years, his career has been steadily rising and, at the moment, he is expected to appear in several films, including an untitled sequel of "Call Me by Your Name," "Death on the Nile" with Gal Gadot, and "Dreamland" with Gary Oldman.
ARMIE HAMMER AND ELIZABETH CHAMBERS' ROMANCE
Hammer's love life has also been a hot topic in the past couple of years. He and TV personality Elizabeth Chambers were in a relationship for over a decade before parting ways in early 2020.
The ex-couple met each other in 2006, but at the time, Chambers was dating someone else. For Hammer, though, it was "love at first sight," but they were nothing but friends for two years.
In 2008, the actor told Chambers how he really felt about their relationship and asked her to break up with her boyfriend to be with him. Fortunately for him, she did it, and they started dating right away.
Two years later, in 2010, Chambers became Armie Hammer's wife, and they share two children nowadays: daughter Harper and son Ford.
HAMMER AND CHAMBERS' SEPARATION
Sadly, Elizabeth Chambers filed for divorce in July this year, citing irreconcilable differences. The ex-couple announced their separation online through identical statements. They wrote:
"It has been an incredible journey, but together, we've decided to turn the page and move on from our marriage."
The news of their separation came as a surprise for plenty of people, especially because in February 2020, Chambers revealed that she wanted to have more kids with Hammer.
The truth is, though, that they had been dealing with some problems in their marriage "for quite a while" before finally decided to split. Nowadays, they are focused on their children and how their new dynamic could affect them.
ARMIE HAMMER AND RUMER WILLIS' REPORTED ROMANCE
Although they have yet to confirm the news, Armie Hammer and Rumer Willis have been reportedly dating. Hammer and Willis, daughter of Bruce Willis and Demi Moore, were spotted together in Los Angeles in early-September.
The alleged couple was photographed walking arm in arm after having breakfast in a West Hollywood restaurant. Willis and Hammer supposedly met through mutual friends and, at the moment, are keeping their relationship "very casual" as they have no plans of jumping into anything too serious yet.
Apart from being a talented singer, Willis is also an actress who has worked in different projects, including "The Escort," "Once Upon a Time in Hollywood," "Empire," and "Dancing with the Stars."
Nowadays, Rumer Willis and Armie Hammer's fans are waiting for them to confirm their romance. His kids, on the other hand, are starting school in the Cayman Islands, where they have been living with their mom.