'Flip or Flop' Star Christina Anstead Looks Stylish in Denim Jumper & Black Boots as She Poses with Her Dog
Christina Anstead teased with a new picture in promotion of her show "Christina On the Coast," mere days after her and Ant Anstead's son celebrated his birthday. 
Christina Anstead recently had many a cause for celebration in the busy life she is juggling with her husband, Ant Anstead.
In a recent update, the mom of three reminded fans of her lifestyle show "Christina On the Coast," wherein she documents her busy life and how she juggles it all the while transforming outdated houses in the process.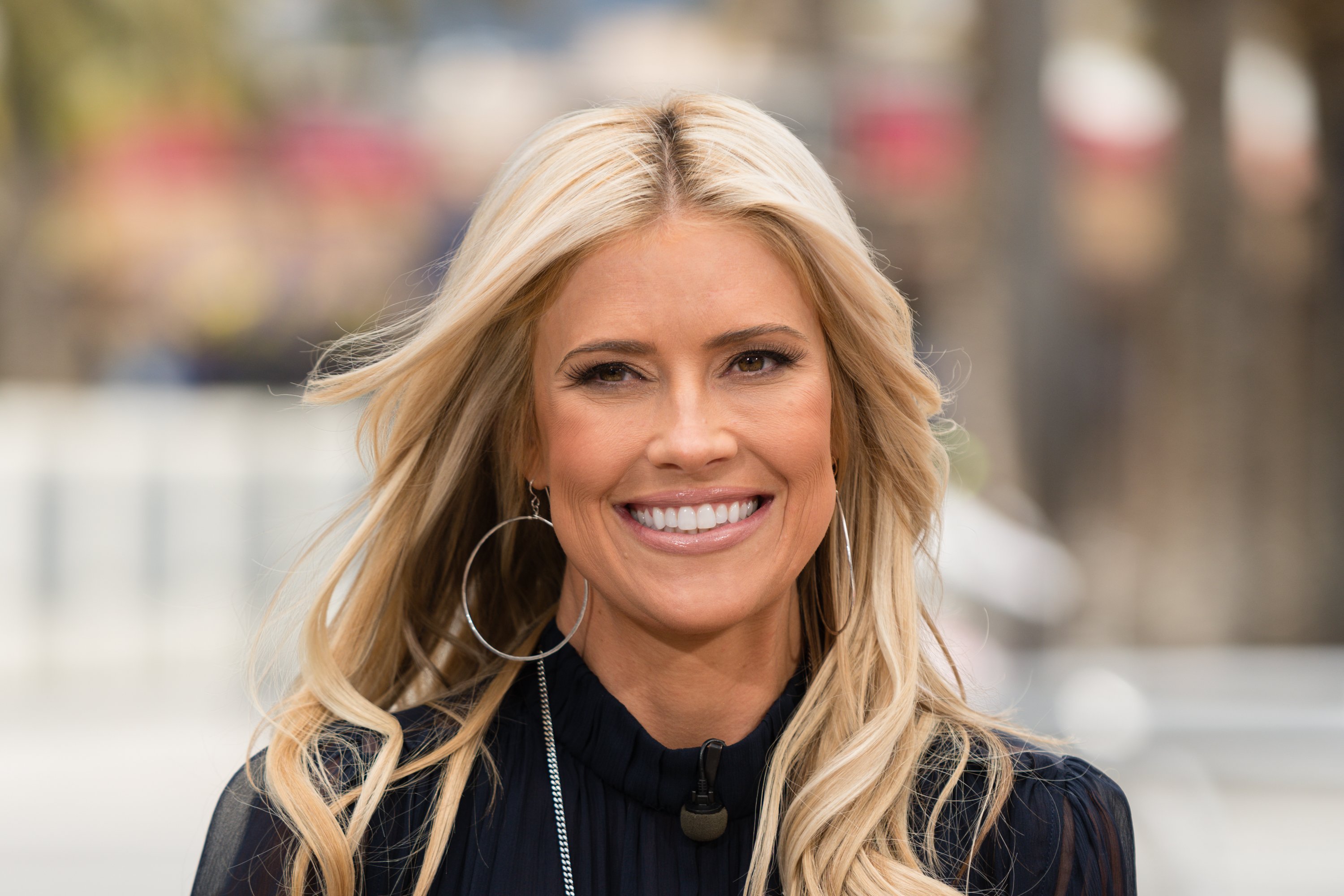 THE REALITY SHOW 'VIBES'
Taking to social media, Christina shared a suave shot taken wearing a jeans jumper and oversized sunglasses, the adorable Boston Terrier completing the scene perfectly. Keeping the caption sweet and short, Christina merely teased, "Season 3 vibes ⚡️."
"Christina On the Coast" airs on Thursday nights on HGTV, and the reality star loves how much the third and current season differs from the previous two. Elaborating on the focus of this season, Christina previously shared:
"What I really like about this part of the season is every client was totally different. They had completely, unique styles."
WHAT FANS CAN EXPECT
The 37-year-old teased that fans can expect a lot of colors, especially in kitchens, as well as a range of esthetics and the emotional side from her client's perspective, which had her don a therapist hat here and there.
But Christina has a lot more on her plate, and viewers can also follow how she juggles being a mom to three kids, a wife, in addition to filming the new season of "Flip or Flop" with her ex-husband Tarek El Moussa.
SLOWLY GETTING BACK TO NORMAL
Because of the novel coronavirus, the production of "Christina On the Coast" came to a halt, but that also resumed again early August. 
With new episodes in the works, fans can see the reality star's daily life being a mom to Brayden and Taylor, whom she shares with her ex Tarek El Moussa, and little Hudson, her ten-month-old son with husband Ant Anstead.
CAUSE FOR CELEBRATION
Just last month, Christina and Tarek got together to film "Flip or Flop" in Long Beach, California, and the pair seemed in high spirits as they reunited after the pandemic put everything on hold.
However, Tarek's good mood is understandable, given that he recently became engaged to Heather Rae Young on their first anniversary as a couple. While in Newport Beach, California, in July, Tarek romantically dropped to one knee, and Christina couldn't be happier that her ex found love again.
37-year-old Christina Anstead also recently felt reminded of the fleeting nature of time, as little Hudson turned 1 on September 6. Taking to social media, Christina reflected on the past year and shared that she can't wait for Husdon to run around with his siblings, as she wished him a happy birthday.