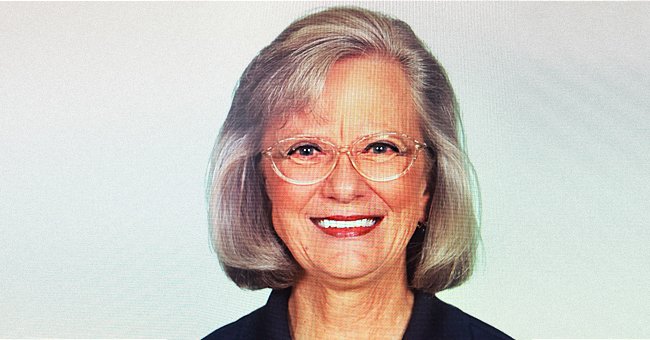 facebook.com/CressonVFD
Volunteer Firefighter, 63, Dies in Accident While Working with Her Son to Stop California Wildfires
A brave volunteer firefighter, Diana Jones, 63, died tragically in a vehicle accident while battling to stop the ongoing California wildfires alongside her son, Captain Ian Shelly.
The last few months have proven to be one of the most challenging times in recent American history. From the novel coronavirus pandemic to the Black Lives Matters protests and, more recently, the ongoing California wildfires.
More than 600 fires have continued to wreak havoc in California, with over 1.2 million acres of land scorched. Tens of thousands of people have also been forced to evacuate several communities and six deaths recorded.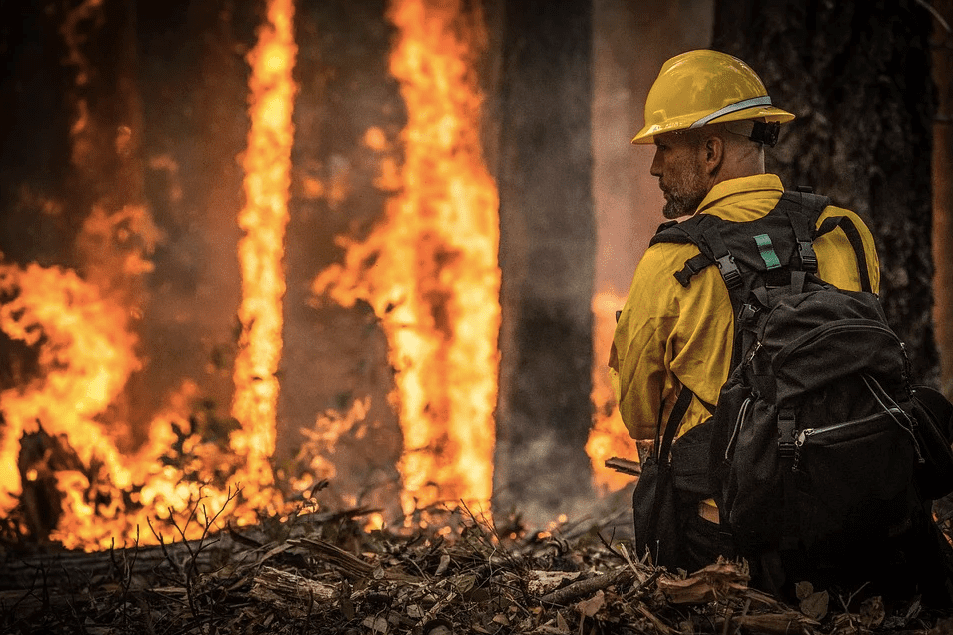 A firefighter looks on during a wildfire mission | Photo: Pixabay
Recently, a statement from the USDA Forest Service revealed that there had been one death and one injury recorded from a tragic vehicle accident on August 31, 2020.
Nearly 24 hours later, a statement from the Cresson Volunteer Fire Department confirmed the deceased's identity as 63-year-old Diana Jones. The post was shared with the family's permission, and it read in part:
"Diana Jones would have been with us 5 years in November. Together with her son, our Captain Ian Shelly, she would go to the Pacific Northwest to work on wildfires."
Jones had been working as a volunteer for more than four years and had reported for duty alongside her son on the Tatham fire in northern California.
While battling the fire, it grew out of control, and Jones and her crew had to abandon the mission. However, their frantic effort to escape led to a tragic accident when their truck fell fifteen feet down an embankment into a tree.
The Santa Cruz County Sheriff's Department arrested five people who took advantage of the crisis to carry out looting activities
The truck almost immediately became engulfed in flames with Jones trapped inside. The second firefighter survived and was treated for burn wounds while the third person escaped without any injuries.
The California Highway Patrol (CHP) confirmed it would be opening an investigation into the accident. Following her death, tributes have poured in for Jones, with many praising her selflessness. While speaking to Today Parents, Cresson Fire Chief Ron Becker said:
"Calm, steady, and always there would be adjectives to describe her."
Despite the selfless efforts being made by firefighters and volunteers to fight the ravaging fires, some unscrupulous individuals have been taking advantage of the chaos to perpetuate dastardly acts.
Last month, as a firefighter was at work, his wallet was stolen. The robbery did not end there as they proceeded to empty his bank accounts. A spokesperson for the Santa Cruz sheriff's department revealed that the incident is still under investigation.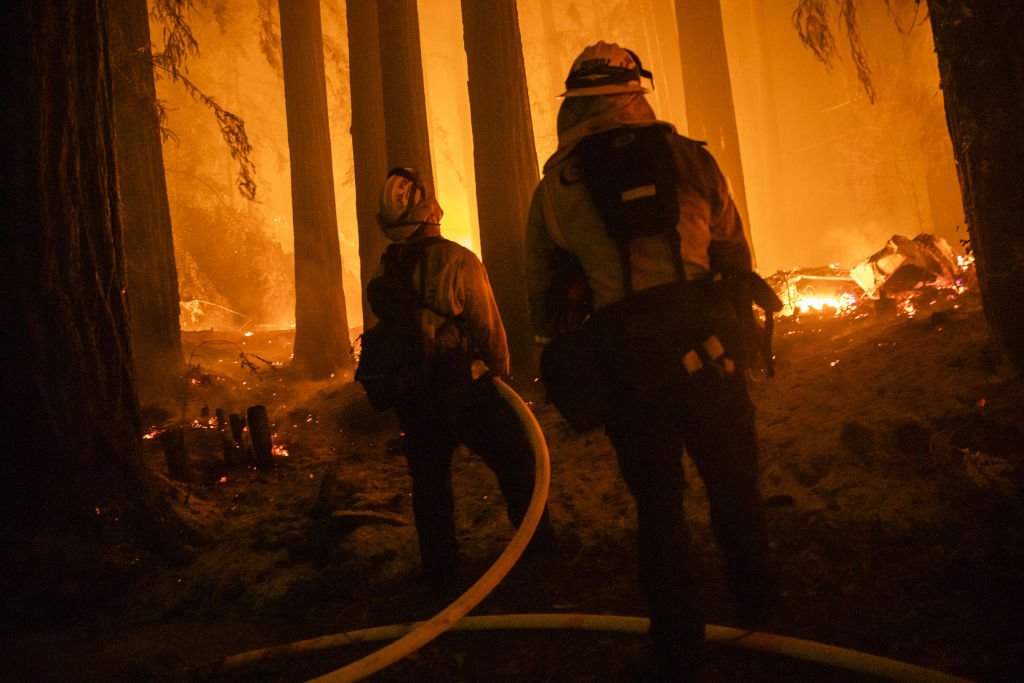 Firefighters with the Jamison Creek CDF station protect a home on Acorn Drive as flames approach during the CZU Lightning Complex fire | Photo: Getty Images
Earlier in August, the Santa Cruz County Sheriff's Department arrested five people who took advantage of the crisis to carry out looting activities.
It is unbelievably sad that in a time when the world is calling out for selfless heroes like Diana Jones, there are still those who seek to take advantage of the losses of others. This is why Jones must be celebrated the more, even in death.
Please fill in your e-mail so we can share with you our top stories!