Ludacris & His Wife Eudoxie Thrill Fans as They Pose Together in Gorgeous New Photos
American rapper Ludacris and his beautiful wife, Eudoxie Bridges, thrilled fans on Instagram as they posed together in stunning photos.
Fans of "Fast and the Furious" star Ludacris were dazzled as the actor and his wife, Eudoxie, looked dashing in the photos they recently posted on Instagram.
The fans had a lot to say about the stunning photos in which Ludacris was seen standing behind his stylishly seated wife, striking a cute pose together.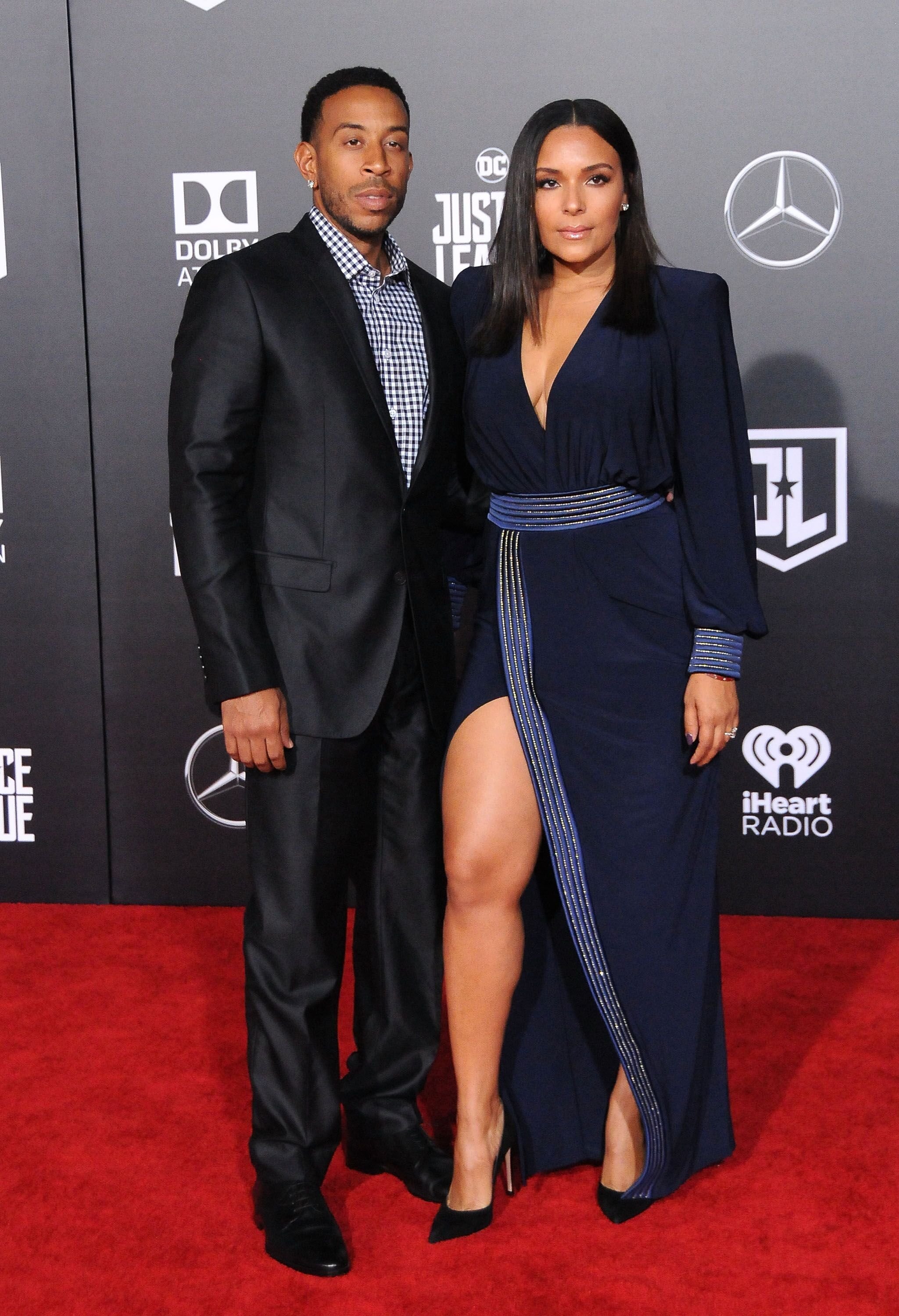 Many happy fans gushed about how beautiful they looked together while a particular enthusiastic fan went as far as endearing them as his favorite celebrity couple. 
Also, a fan passionately referred to them as the power couple. The rapper's wife, Eudoxie, captioned the gorgeous photos, writing:
"Today is Ludaday in ATL. Happy #Ludaday"
The happy couple met on August 30, 2008, and remained together for six years up until they tied the knot in 2014. Eudoxie joked that the pair did not kiss for months when they started dating. It was until the following year that they shared a kiss. 
The couple was hit by a major scandal when it was reported that Ludacris impregnated another woman.
The pair's love has always been there for all to see. Earlier this year, the rapper and actor decided to embrace his wife's African roots. He further announced that he had obtained citizenship in Gabon where his wife was born and raised.

It hasn't been all smooth for the couple, as Ludacris and Eudoxie have also battled their share of relationship issues together. In 2018, Eudoxie had a miscarriage and underwent surgery.
This had been a test of the strength of their relationship. Notwithstanding, the beautiful couple managed to stick it out through the highs and the lows. In a heart-wrenching post on her Instagram, Eudoxie captioned:
"This year didn't necessarily start off right for us. I had a miscarriage and needed to have surgery…"

Also in 2014, the couple was hit by a major scandal when it was reported that Ludacris impregnated another woman during their relationship. The development was a major blow to their union. 
Eventually, the pair came out unscathed. They welcomed their beautiful daughter, Cadence, a few months after their marriage in 2014. 

Six years later, their love seems to only wax on stronger as they never stop wowing the world with evident shows of affection seen in their social media posts.
The couple has inadvertently won the hearts of many people across the world as their marriage serves to prove that there are truly matches made in heaven.