TikTok Star and Activist Uses Platform to Support People of Color — Get to Know Jackie James
Young TikTok star Jackie James has turned to the social media app to tackle the many social issues that plague the society with the help of her wit and humorous videos.
For many TikTok users, the short video platform is a safe space to have fun, make amusing videos, and watch others enjoy the creative process.
However, for black TikToker Jackie James, the platform had become a place for her to speak about her passion and support for people of color.
In an August TikTok video shared on her account, the fast-growing TikToker after the seemingly arising rift between Africans and black Americans on the internet a clip with the caption:
"I promise the oppressive system can't tell you apart so what are you going on about? ?" 
The TikTok showed James lipsyncing to an audio that expressly asked what was happening and wondered how the plot of the "movie" changed.
Clad in a black outfit with matching makeup and hair, the message James was passing concerning the unnecessary discord between both parties was clear.
For James, the TikToking began in March 2020 just as the pandemic began.
Before TikTok ever came up as a potential platform for anyone at all, this bright and rising TikToker always knew in her heart that she was meant to be an activist. Coming from an immigrant family from South Sudan to a hardly diverse North Dakota at a young age was the turning point in James's life.
At a young age, the young black woman living in North Dakota's Fargo had to quickly understand and grasp the concepts of race and balancing life between two worlds.
It was not until she saw black actress Skai Jackson on TV playing the role of Zuri on the Disney Channel series "Jessie," that James knew there was one purpose she needed to fulfill in her life: she needed to become an activist; not just an activist but a marvelous star.
Opening up about her journey to activism in an exclusive with Elite Daily, James who goes by the name Jax revealed that it all started with a drama production at her high school. She played the role of the brilliant and witty Ethel McCormack in their production of "Footloose."
That was where her understanding of art and stardom kicked off. Still, in high school, James went on to start "People's Project," an initiative aimed at connecting students in the school who would have otherwise never said a word to each other.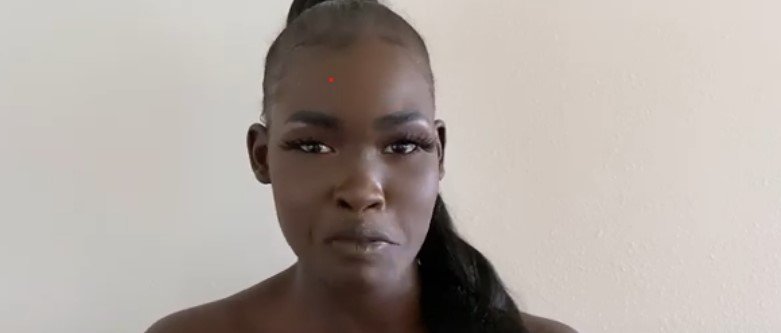 Students involved in the initiative would converse about various pressing social issues like mental illness, feminism, racism, and much more. That same intelligence that drew her classmates together and into their social consciousness soon transitioned to her TikTok space.
The 17-year-old told the news outlet that her charm and social media influence was "really just from the brain." James understood that her content needed to be relatable and the best way to do that was to create content in a way that felt like she was talking to friends.
For James, making clips on TikTok began in March 2020 just as the pandemic began its global climb. By the end of that month, a hundred thousand followers were hers, and ever since then, the growth did not slow down.
James said that coping with the pressing social issues needed to be done with humor and quick wit rather than the complex details of the reality she and many other black people faced daily.
So, she would continue to make her funny and eye-opening TikTok videos, grabbing attention, making people listen, and continuing to make the change she needed to see.
At only 17, this young social media star has made the internet her stage, and people sure are watching and listening.