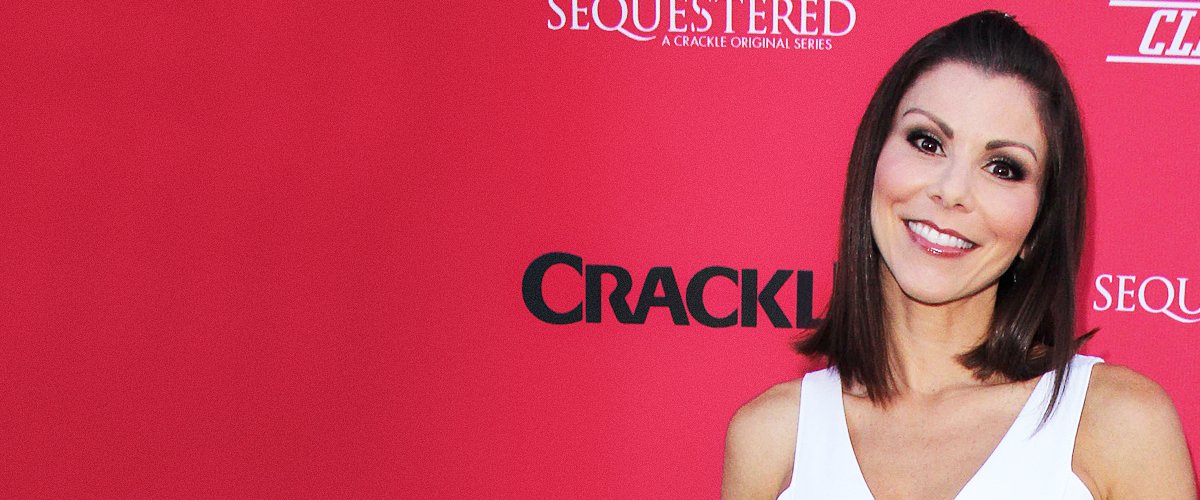 shutterstock.com
Heather Dubrow's Daughter Max Came Out as Bisexual — inside the RHOC Alum's Huge Family

Maximillia Dubrow, "RHOC" star, Heather Dubrow's 16-year-old daughter, went public with her sexual orientation in July 2020. She courageously revealed to the world that she was bisexual and had no regrets about her preferences.
"Real Housewives Of Orange County" alum Heather Dubrow has a large family free from the bustle and drama of the typical Californian town. The icon's 16-year-old daughter made the headlines in July following her outward show of courage as she confirmed her bisexual status to the world.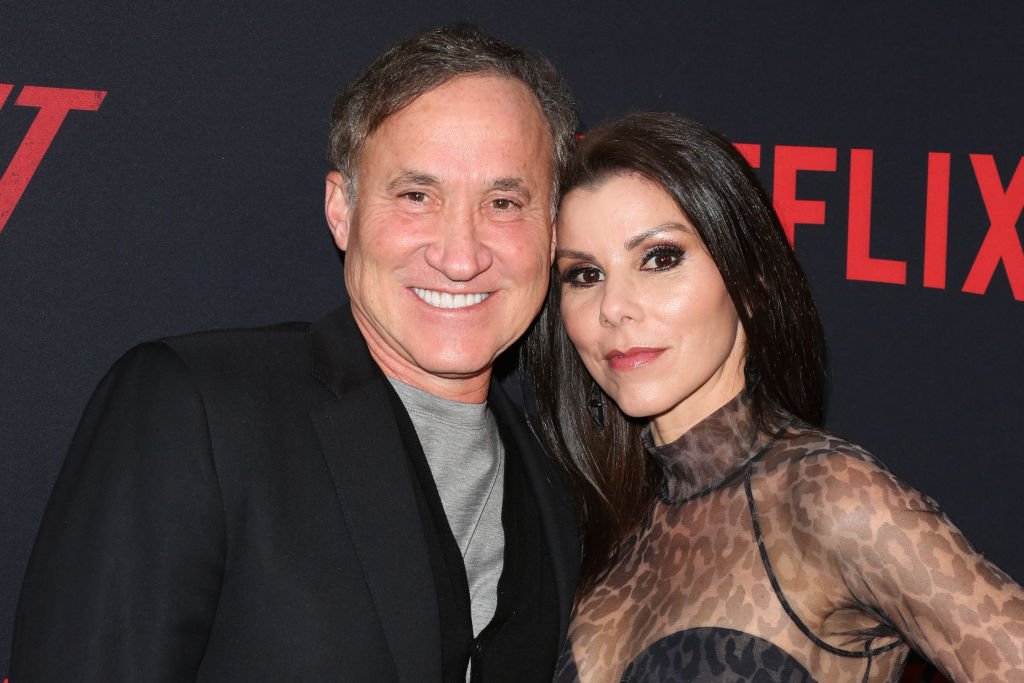 Terry Dubrow (L) and Heather Dubrow (R) attend the Premiere Of Netflix's "The Dirt" at ArcLight Hollywood on March 18, 2019 | Photo: Getty Images
The teenager made her big reveal via an Instagram post, garnering words of support and encouragement from her followers. More importantly, her mom, Heather, showed support for Max, utilizing the platform to declare how proud she was of the youngster.
Heather, who shares three other children with her husband of 21 years, Terry Dubrow, built a family of love over the years. Her open show of support to her daughter and Max's courageous revelation is proof of the family's dedication to each other.
HEATHER DUBROW'S LONG-LASTING MARRIAGE TO TERRY DUBROW
Terry and Heather Dubrow legalized their union in 1999, while they were at the onset of their Hollywood careers. Twenty-one years down the line, the pair have remained the ultimate sweethearts, having welcomed four additions to their family.
Like most marriages, that of Heather and Terry has seen its downsides. Recounting their most difficult moments since their marriage, the "RHOC" star disclosed that sharing their marriage and family life with the world on the reality show was a major struggle.
Filming the show and having the cameras constantly on them resulted in marital fights, misunderstandings, and tension, which almost cost them their marriage.
In the end, they managed to make it work. Heather starred in the series for five years, exiting after the eleventh season, all the while striving to keep her family together.
WHO IS HEATHER DUBROW'S HUSBAND?
Heather Dubrow's husband, Terry Dubrow, is a Plastic surgeon and television personality best known for his stints on "The Swan" and "Botched."
Aside from his heroic acts of fixing surgeries-gone-wrong on TV alongside Dr. Nassif, the 61-year-old icon has starred in other shows. He made appearances in "RHOC" and hosts the talk show, "Good Work." Additionally, he also starred in "Post OP," as well as "Botched By Nature," a spin-off series from "Botched."
THE KEY TO THEIR LASTING MARRIAGE
For 21 years and counting, the Dubrows have kept their marriage going strong. When asked how they've achieved that so far, the couple divulged the secret to their relationship success, saying:
"We get to be creative and passionate about something together. I think that's the secret of a relationship where two people are very busy."
Going further, Terry advised other married couples to find a way to work together on anything that counts. Admittedly, their working relationship was not their key to a happy marriage. Heather once revealed that staying connected through date nights and scheduled sex was important in sustaining a lasting union.
HEATHER AND TERRY DUBROW'S CHILDREN
Heather Dubrow's kids with Terry are no strangers to the spotlight, having appeared on "RHOC" during their mom's five-year run on the show.
The couple is parents to Maximillia Dubrow and her twin brother, Nicholas Dubrow, whom they welcomed in December 2003.
They also share daughters, Katarina Dubrow, born in 2006, and Collette Dubrow, born in 2010. Heather's children grew up to be loving, trend-breaking individuals, as evident in Max's coming out and her siblings' acceptance of her sexuality, as well as their show of support.
While Max runs a YouTube podcast and is priming up for the next season of "American Idol," Collette, 10, is already a black belt champion.
MOTHERHOOD AND PARENTING
Having kids, of course, came with its fair share of responsibility, which the Hollywood sweethearts faced head-on. One of their top parenting approaches was to give the kids a "real sense of gratitude and family." That way, the quad would learn not to take their comfortable lifestyle for granted and hence, remain grounded.
Another challenge is keeping the children safe within or outside their space. Achieving that proved even more daunting during the 2020 novel coronavirus outbreak, with the family transitioning from total lockdown to a gradual easing off, and eventually, creating "quarantine pods" of their closest peers.
HEATHER DUBROW'S LIFE AT A GLANCE
Born Heather Paige Kent on January 5, 1969, the reality star delved into entertainment in her mid-twenties and achieved fame soon after. Heather is of Jewish ancestry and spent her early years in Chappaqua, New York.
She snagged her first major role in the CBS drama, "That's Life," in 2000, staying on for the next two years. Before that, she made appearances in "Married With Children," "Nowhere Man," "Men Behaving Badly," and "Jenny."
However, her most notable gig to date was in the Bravo reality show, "Real Housewives Of Orange County." The actress appeared as one of the housewives from the seventh season to the eleventh, alongside her beautiful family.
Please fill in your e-mail so we can share with you our top stories!