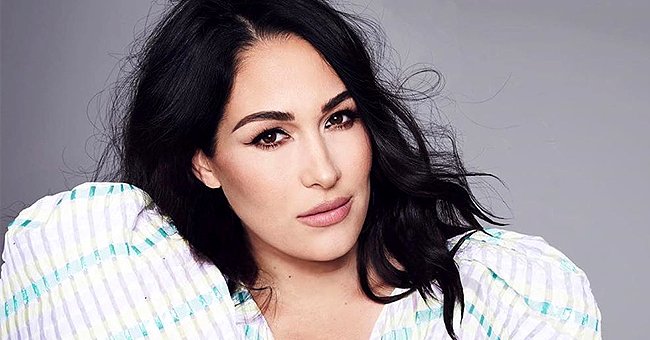 instagram.com/thebriebella
Brie Bella Says She Needs to Lose 13 Pounds to Return to Her Pre-baby Weight
Brie Bella shared an Instagram story, revealing that she is 13 pounds away from her weight before having her second child, Buddy.
Brie Bella welcomed a baby boy, Buddy, on August 1, 2020, and gained a few extra pounds from her pregnancy. However, she is committed to getting back to her pre-baby weight in the coming weeks.
In her recent Instagram story, the former WWE Hall of Famer shared her weightloss journey story five weeks after giving birth and one week before returning to the gym.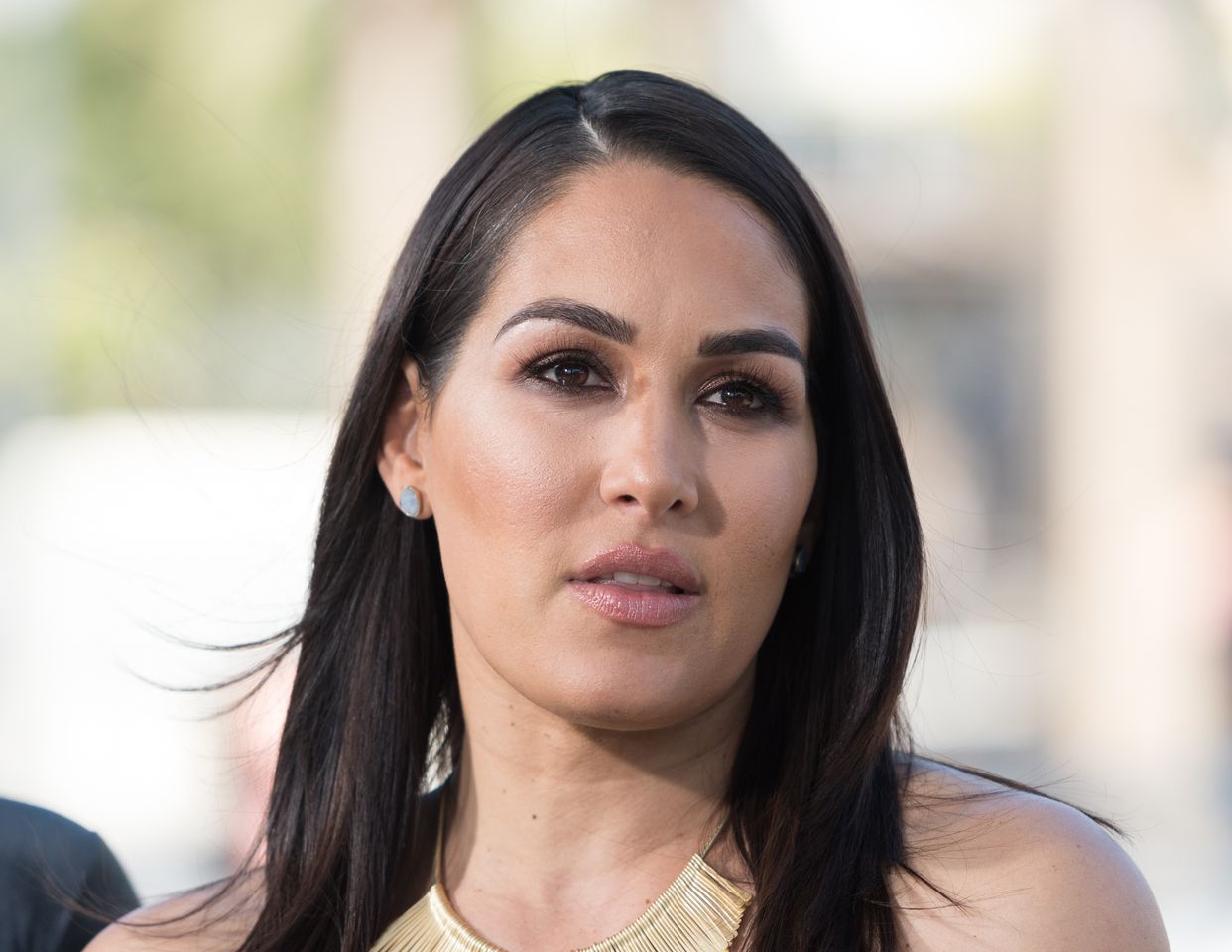 Brie Bella at "Extra," Universal Studios Hollywood on October 26, 2017 in Universal City, California. | Source: Getty Images
The "Total Bellas" star revealed that she has been wanting to workout but is still waiting for her clearance. Although already looking fit, Bella noted that she is "about 13 pounds away" from her original weight.
She went on to ask her followers tips on shedding the extra pounds and shared that "someone told me yesterday that I could do 30 minutes of hardcore walking on a treadmill, so I'm gonna try that."
Brie, who considers fitness as a part of her life, inspired many moms to incorporate workouts in their lives, especially after giving birth.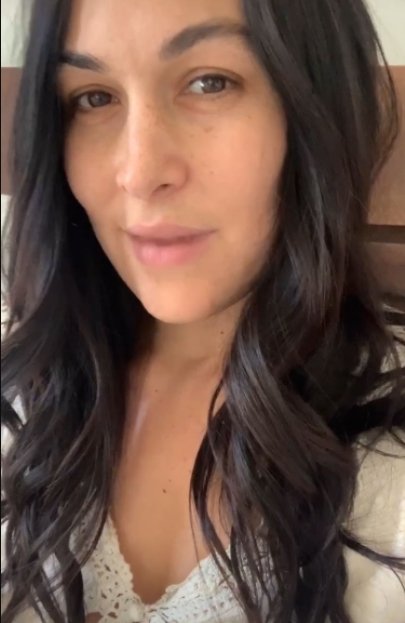 Screenshot of Brie Bella's Instagram Story, as she talks about her weight loss journey. | Source: Instagram.com/TheBrieBella
The former wrestler's pregnancy was nothing short of special as she experienced it alongside her twin sister, Nikki Bella. Surprisingly, Nikki welcomed her first child 22 hours before her sister.
The famous sisters confirmed that it might take up to half a year before their mom returns to optimal health.
Nikki was initially due for labor on August 6, while Brie was scheduled to have a C-section on August 1. The siblings have since graced PEOPLE with a cover shoot alongside their newborns.
After knowing that their babies came one after the other, the twins grew excited for the little ones to meet. Luckily, their hospital rooms were right beside each other and have been in quarantine together.
"Because I had a cesarean] section and couldn't get out of bed, they came in the middle of the night, around midnight. It was really emotional to see them and to see her holding a baby," Brie said.
Nikki welcomed her first child, Matteo, with her fiance Artem Chigvintsev, while Brie had her second child with her husband, Daniel Bryan. The two also share an older daughter, Birdie Joe.
UPDATE ON KATHY'S RECOVERY
A few months ago, Brie and Nikki's mother, Kathy Colace Laurinaitis, underwent brain surgery. The procedure was done to prevent further complications after a mass was found on the matriarch's brain.
Her twins confirmed that the surgery went well, but Kathy's road to recovery may take a while. The famous sisters confirmed that it might take up to half a year before their mom returns to optimal health.
The medical situation began when Kathy's left face was partially paralyzed. After initially thinking it was a Bell's palsy diagnosis, the doctor said otherwise and suggested surgery to prevent further problems.
Please fill in your e-mail so we can share with you our top stories!