Brad Paisley & Carrie Underwood Give Stunning 'Whiskey Lullaby' Performance at the Grande Ole Opry
Country Music Awards co-hosts Brad Paisley and Carrie Underwood, recently reunited for a dual performance on the Grand Ole Opry stage.  
Two of country music's greatest singers, Brad Paisley and Carrie Underwood, came together to stun their fans with a mind-blowing performance on the famous Grand Ole Opry stage.
The pair united to perform many of their biggest hits. Underwood opened the show with a beautiful rendition of her all-time classic "Jesus Take the Wheel," then added some of her other hits, "I Told you so" and "Dirty Laundry."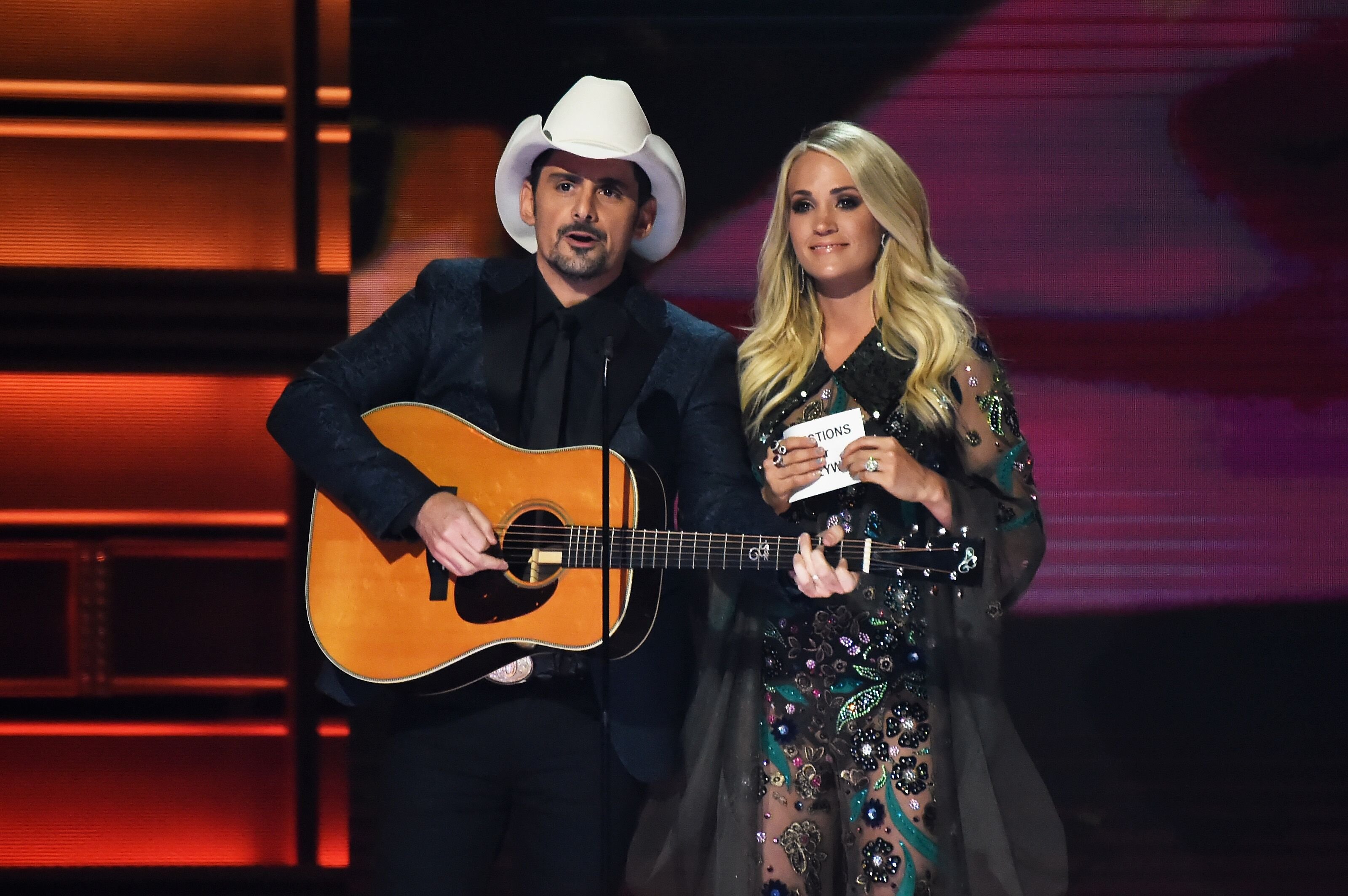 Paisley performed his new single, "No 1 in Beer," and many of his other hits. However, the pair combined to perform the heart-melting "Whiskey Lullaby" and their hit, "Remind Me." 
Though the long time friends and co-hosts gave an outstanding performance together, they had to maintain a safe distance due to the novel coronavirus pandemic. Paisley, during the performance, said:
"As long as the Opry keeps going, I have hope for country music and Nashville." 
The Grand Opry house was blessed to have these familiar legends perform on its stage after such a long period of silence. The pair joked about the space between them and compared it to a river that was 6ft apart.
After continuously co-hosting the annual CMA Awards, it seemed befitting enough for the friends to reunite for the one-night performance on the "show that made country music famous."
Paisley became an Opry member in 2001, while the "American Idol" winner, Underwood, became a notable member in 2008. The renowned singers hosted the CMA Awards together from 2008 to 2018.
The show aired live at 7 pm CST from the Grand Ole Opry House in Nashville and both cable viewers and online viewers could tune in on all platforms.
Famous country music star Bobby Bones hosted "Opry Live" on Circle, while Natalie Stoval of the "Southern Weekend" program, hosted the online show.
However, the COVID-19 pandemic made Opry leadership adopt the audience-free performances in mid-March, so everyone got to watch the concert without a hindrance. 
Also, in the coming weeks, country stars like Riley Green, Tenille Townes, Ashley McBryde, and Mark Wills will perform on the beautiful stage; fans will be looking forward to that.