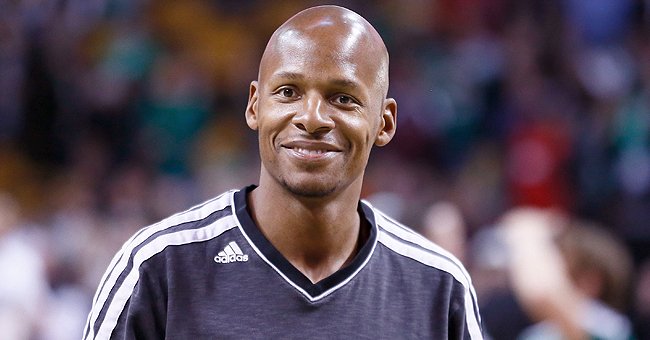 Getty Images
Here's How Ray Allen & His Wife Shannon Celebrated Their First Born Son's 16th Birthday
Former basketball star Ray Allen and his wife Shannon celebrated the 16th birthday of their firstborn son Walter Ray by taking turns to post heartwarming tributes in his honor on their Instagram pages.
Proud parents Ray and Shannon Allen took turns to wish their first son Walter a happy birthday as the latter turned sixteen on Tuesday.
In his post, Ray shared several pictures of Walter, including one that showed the teenager seated on a cream-colored sofa, wearing a pink suit, pink pants, and white sneakers.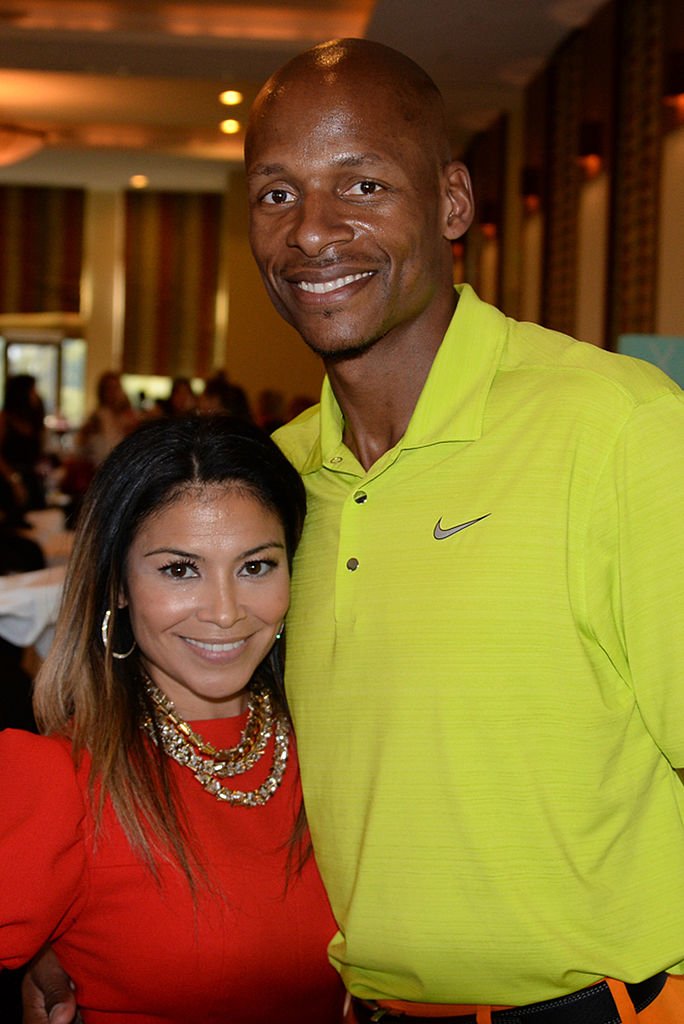 Ray Allen and Shannon Walker Williams during a charity golf tournament on January 27, 2014. | Photo: Getty Images
In the caption to his post, Ray reminisced about the day Walter was born, explaining that he had become a better person every single day of the past sixteen years because of his son.
The proud father also revealed that he worried daily about his son's place in the world and described him as a kind, ambitious, driven, and hardworking individual. In the concluding part of his loving post, the former basketballer wrote:
"I'm excited to travel alongside you on your journey. Your future is so bright. I love you. Happy 16th birthday, son."
In Shannon's post, she shared many more pictures of her son, including four that showed Walter playing basketball topless under his famous father's watchful eyes.
Shannon also shared pictures of herself when she was nine months pregnant with Walter and rare photos from his days as a baby.
Ray found himself involved in controversy after one Bryan Keith Coleman filed a suit against him, accusing the former Boston Celtics star of stalking him.
In the caption to her post, the proud mom wished her son a happy 16th birthday. Just like her husband, Shannon had nothing but nice words for Walter, describing him as the kindest, most beautiful, loving soul she has ever known.
She revealed that she was awed by Walter's commitment to being hardworking, dedicated, and passionate about achieving his heart's desires. She also wrote:
"Never knew I was capable of loving anyone so fiercely until your Dad placed you in my arms."
The loving mom went on to pray for God's abundant blessings upon her son, wishing him safety, wellness, good health, and the fulfillment of his dreams.
Ray and Shannon are parents to four boys and a daughter. The couple endured a scare when one of their sons, Walker, almost died of diabetes at 17 months.
Shannon stepped in at that point and took their son to the hospital, where it was revealed that the boy's sugar level had risen to 639, hundreds ahead of the average blood sugar level.
Luckily, they could get insulin for Walker, who recovered days later and even celebrated his father's triumph at the NBA Championship.
Ray's wife, Shannon was formerly a member of Motown Records' group "Shades." She is also a graduate of Northeastern University. She is currently a television chef and has a mission along with her husband to reinvent America's fast food industry.
In 2017, Ray found himself involved in controversy after one Bryan Keith Coleman filed a suit against him, accusing the former Boston Celtics star of stalking him.
However, Ray filed a motion asking the court to dismiss the case. The former basketballer claimed that he was a victim of catfishing, revealing that Coleman tried to extort him and disclose private information about his family.
Ray said that Coleman tricked him into believing he was talking to several beautiful women.
Please fill in your e-mail so we can share with you our top stories!