Gabrielle Union & Dwyane Wade's Daughter Kaavia Looks like a Teacher as She Poses in Glasses
Gabrielle Union's daughter, Kaavia James gave fans a dose of her goofy personality during her media display as she donned a pair of clear glasses while channeling the little teacher in her.
Little Kaavia James is a ball of talent and she has already garnered the attention and admiration of netizens since she was born.
On her official Instagram page, Kaavia informed fans that school was back in session as she role-played with a pair of glasses and looked like a little teacher.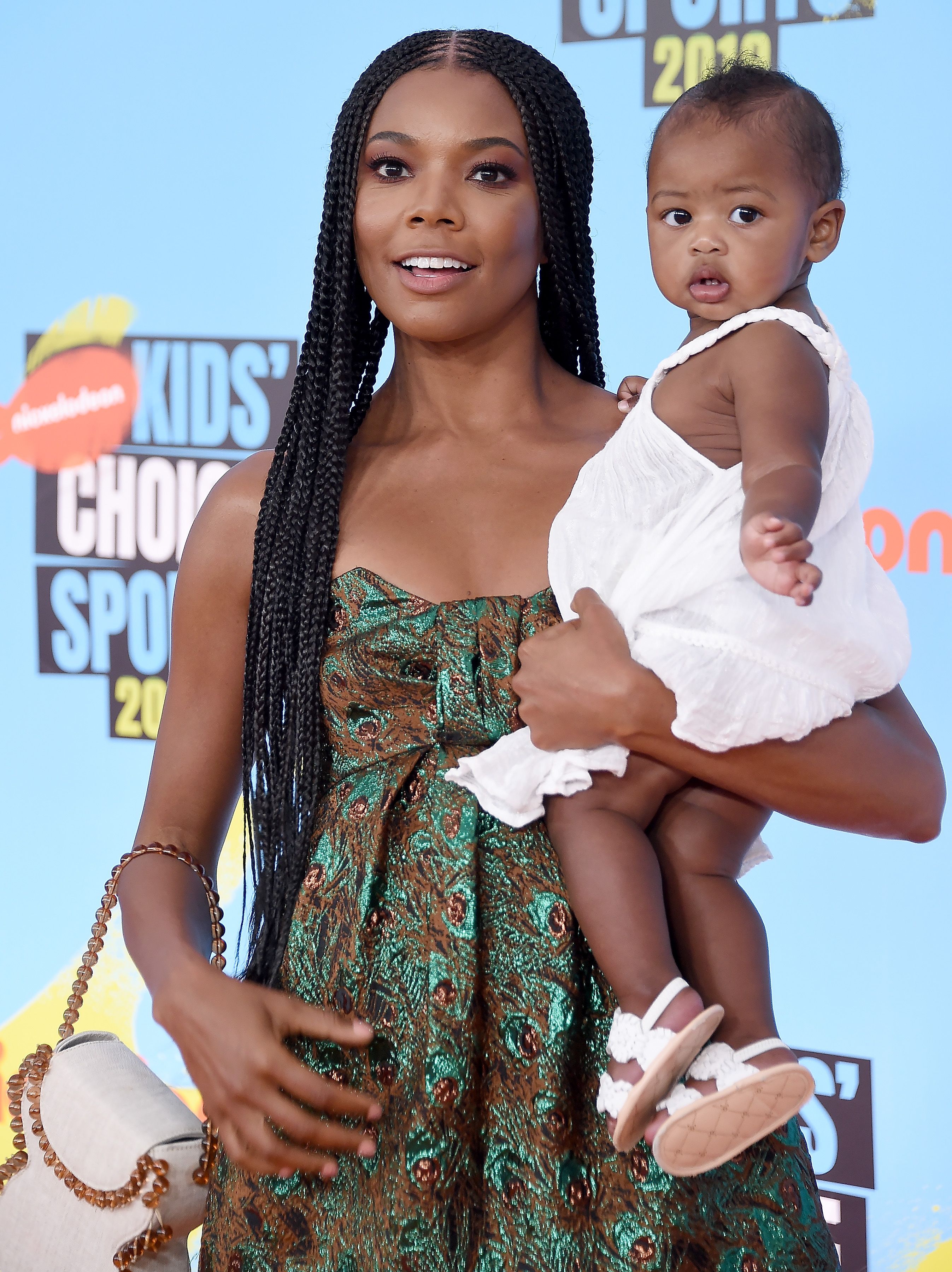 SCHOOL IS BACK
The location tab on Kaavia's photo hilariously alluded to a classroom as she rocked a pair of big-framed glasses. Kaavia looked like she was photographed in her home's interior as she rocked a green top and propped her glasses like a teacher. The caption read:
"When the teacher sees you passing notes. #Don'tMakeMeComeBackThere."
The baby girl indeed looked like she was scouting for errant students from the back of the imaginary classroom as fans in the comments reeled with laughter. While some dubbed her a little professor, one fan admitted that she was the "queen of memes."
MOM-DAUGHTER GOALS
Since she gave birth, Union and her tiny tot have remained inseparable as they spend a lot of quality time together and show off mom-daughter moments. The quarantine period made sure the working mom had enough time on her hands.
Some would ask her to add adornments or little ribbons.
During one of the Instagram updates, Union showed fans that she and her baby girl had a whole lot in common. The actress was seen rocking her natural curls after wash day with Kaavia perched on her back. The toddler sported her own mass of curly hair and they warmed the hearts of admirers.
UNION'S PARENTING STYLE 
Among a lot of things she is passionate about, body image stays top tier. Union stated this in an interview when she discussed her take on black hair texture.
Union explained that she was working at denouncing thoughts that had to do with the "acceptable kind of hair," and its complexities.
Loving and caring for one's hair was part of self-confidence and she is determined to instill those values into her kids, Zaya, and Kaavia.
The award-winning actress shared that fans have at one time or the other come at her and questioned how she handled Kaavia's hair. 
Some would ask her to add adornments or little ribbons, but this strengthens her to teach and dissuade Kaavia on hair standards.