Watch Marjorie & Lori Harvey Show Their Skill as They Face off in an Outdoor Game of Ping-Pong
The celebrity pair Marjorie and Lori Harvey were mom-daughter goals in their latest media update. The duo indulged in family moments by showing their ping-pong skills.
While Marjorie Harvey and her grown celebrity daughter, Lori Harvey are fashion goddesses in their own rights, the duo also knows how to keep fit with fun games. Marjorie confirmed this in her new Instagram share.
A video shared to her page showed the star mom and Lori sweating out over a ping-pong game. The duo was filmed showing their athletic skills on the foyer of their sprawling mansion.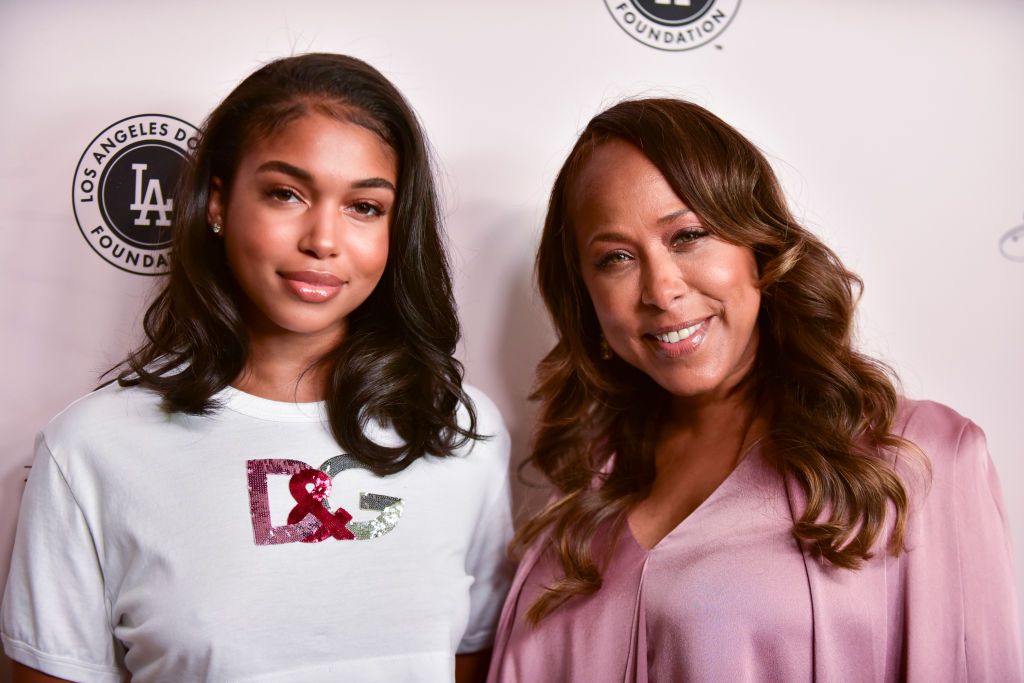 While Marjorie went for an all-black outfit with her sleek hair swept up in a ponytail, Lori rocked a large T-shirt, a pair of baggy ripped jeans, and tiger print slippers. The media personality styled her hair in her signature sleek bun.
Lori's mom, Marjorie and seasoned showman, Steve Harvey tied the knot in 2007 and became a family of nine.
For a while now, Lori has been in the news regarding her romance with rapper Future. These days there seems to be trouble in paradise after their break up was confirmed.
However, it seems Future is undaunted about their breakup as a recent selfie on his Instagram story showed the "Mask Off" rapper showing off his bling and bearing a big grin. 
Fans got the cue that the duo was no longer an item after they unfollowed each other on social media platforms. Future also deleted all of Lori's pictures on his Instagram page.
Lori's mom, Marjorie and seasoned showman, Steve Harvey tied the knot in 2007 and became a family of nine. The celebrity couple is also grandparents to five adorable tots.
Steve has four children – twin girls, Brandi and Karli, Broderick, and Wynton – from his older relationships, and his fashion connoisseur wife gave birth to three children, Jason, Morgan, and Lori, from her previous marriage.
The "Family Feud" star is a well-decorated TV host who has garnered acclaim over decades through standup comedy. His children are also doing well in their chosen fields.
His oldest child, Brandi, is a successful entrepreneur who uses her wellness organization to help women. Her twin sister, Karli, is a fitness instructor, and together, they own the Young, Fit, and Fly female empowerment franchise.
Karli is married with one child. Broderick runs a shoe business while Wynton is into photography and modeling. Jason owns a fashion franchise, Morgan has a good blog, and Lori is a successful model and media star.