Meet Justin Chambers' Beautiful Wife Who Holds a Big Role in the Actor's Life
Justin Chambers is well-known as one of the actors on "Grey's Anatomy" but besides playing a doctor, the star is also a husband to his wife Keisha Chambers.
Justin Chambers, who was 50 in the year 2020, plays the role of Doctor Alex Karev on "Grey's Anatomy" but offscreen he's been a loving husband for more than two decades. The actor and his wife, Keisha, are parents to five children.
They share Isabella, twins Maya and Kaila, Eva, and Jackson, who were all over 18 in 2020. Speaking about his relationship with his wife in a 2007 "Good Housekeeping" interview, Justin said:
"Every relationship has its ups and downs, but I'm glad I get to go through the ups and downs with her."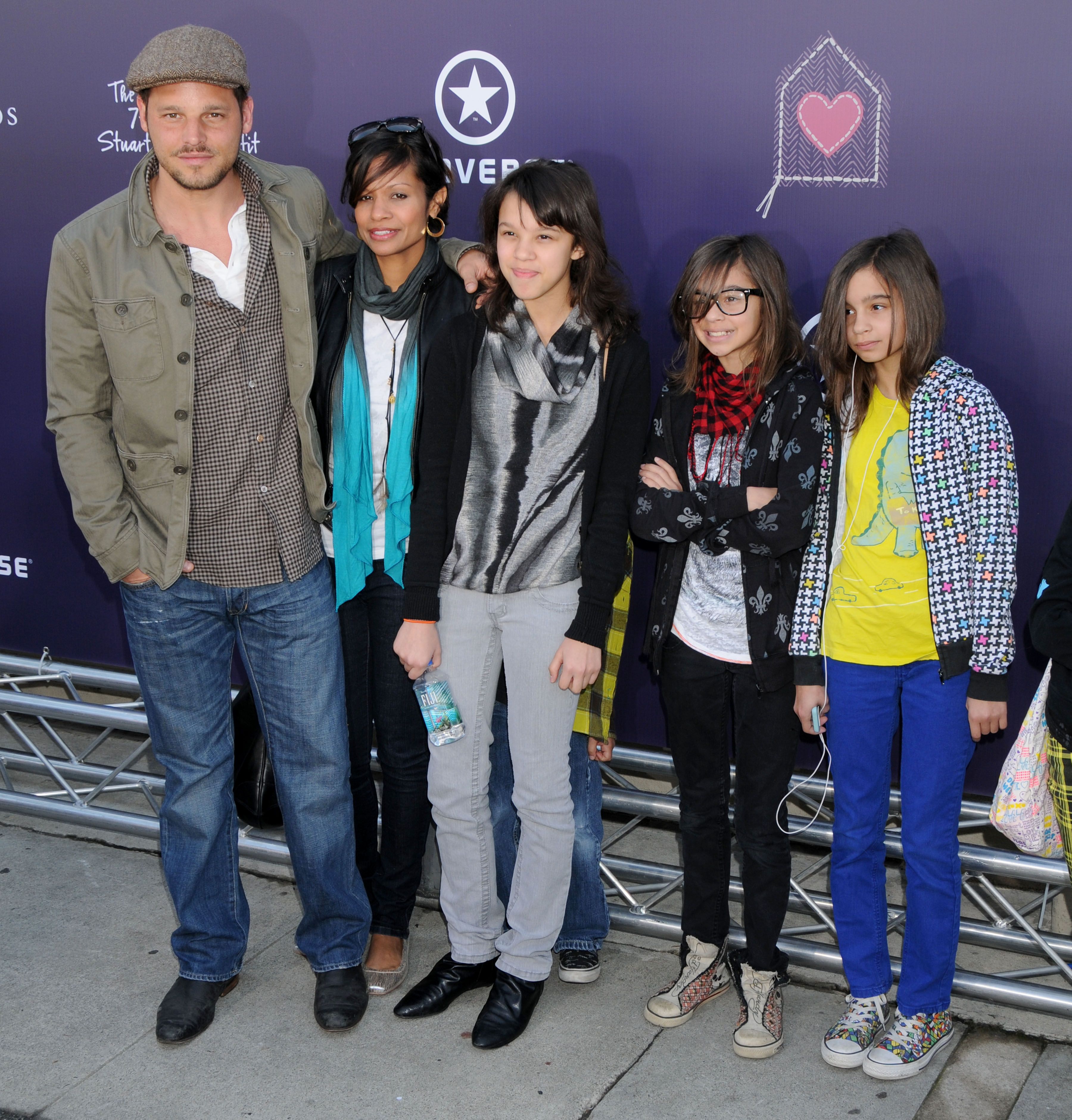 FORTUNATE TO HAVE KEISHA
The star explained how he felt fortunate to have discovered someone who could be his partner in the journey of life. She was also by his side when he decided to leave "Grey's Anatomy" after starring on the show for 15 years.
Justin Chambers revealed to "Good Housekeeping" that he and his wife hadn't planned on having so many children.
Justin made the announcement in January 2020. The couple isn't that keen on being in the public eye and they try their best to live quiet private lives out of the spotlight.
STAYING OUT OF THE SPOTLIGHT
Even on social media, the actor hardly posts images of his family. He only had a few photos on Instagram in 2020 and some of them were of his children.
HIS PRIVATE PERSONAL LIFE
Chances are that some of his fans didn't even know he was married and had such a big family. He revealed to "Good Housekeeping" that they hadn't planned on having so many children.
JUSTIN'S TWINS
The twins were a surprise for Justin, who is also a twin, because he thought the offspring were supposed to skip a generation. The actor, who was discovered as a model on a Paris metro, and he and his wife got married in 1993, and she's a former agency booker.
HOW THE COUPLE MET
Keisha met him when he was modeling for Calvin Klein. He studied acting at New York's HB Studio and made his film debut in 1999 in the drama "Liberty Heights."