Check Out This Selfie Rob Kardashian's Adorable Daughter Dream Took of Herself Wearing His Hat
Reality television star Rob Kardashian of "Keeping Up With the Kardashians" fame shared a selfie of his adorable daughter Dream which showed the little tot wearing his hat. 
Rob Kardashian's daughter, Dream recently took a selfie of herself wearing her father's hat and the proud dad shared the photo with fans on Instagram, writing:
"Loving seeing these selfies my baby takes of herself in my hats lol."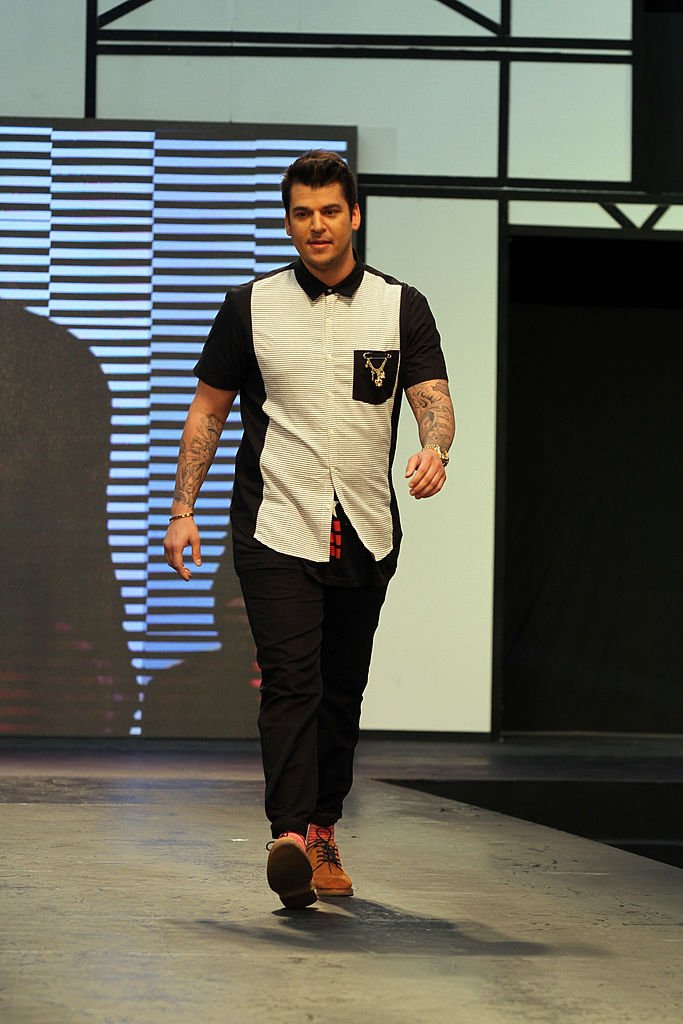 The selfie showed Dream's beautiful face and her cute eyes. The little tot kept a calm expressionless face as she looked at the camera. The picture attracted loads of likes and comments from fans. One fan wrote: 
"Prettiest child in the milky way." 
The black hat which had a blue underside fit Dream's little face perfectly with her lovely curls also visible in the snap. Another fan said that the 3-year-old looked very beautiful. 
Kardashian's post showed that his daughter is taking after him when it comes to wearing hats as the reality television star enjoys wearing them. That notion was not lost on one fan who tagged Dream as her father's twin. 
Fans noticed his transformation and expressed their delight at his great look.
Kardashian loves to share pictures of his daughter on his Instagram page. In July, he shared a photo of the adorable 3-year-old that made fans smile. 
The picture showed Dream in a cozy sweater and beanie. She smiled as she posed for the camera, and many fans reacted to the post with several affectionate words for Dream. 
Kardashian recently made a comeback on social media after a long absence. He was seen for the first time in a while when he made an appearance at his sister, Khloe Kardashian's birthday bash in June. 
His mother, Kris Jenner, shared two pictures of him taken from the bash, showing his incredible weight loss and transformation. One of the photographs showed him posing with his sisters, Kendall and Kylie Jenner, and Khloe. 
He wore a black hoodie, black pants, and black sneakers, which he matched with his usual blue cap. Fans noticed his transformation and expressed their delight at his great look.
Kardashian was also pleased with his new look and began to share selfies on social media, including a selfie he shared in July showing off his flat stomach and feet. 
Fans were left in awe of his look and delighted that he was sharing his selfies with them again and urged him to continue doing so.