'House of Payne' Fans Flood Social Media after Seeing Grown-Up Jazmine Payne in New Episode
Fans of the beloved TV show "House of Payne" were pleasantly surprised to see a grown-up Jazmine Payne played by actress China Anne McClain in the latest episode of the show. Here is what they had to say about her. 
Actress China Anne McClain was merely a kid when she stole fans' hearts with her character Jazmine Payne in the beloved show "House of Payne."
With the premiere of the show's ninth season on September 2, fans have been feeling pretty nostalgic as they enjoy watching the shenanigans at the Payne residency.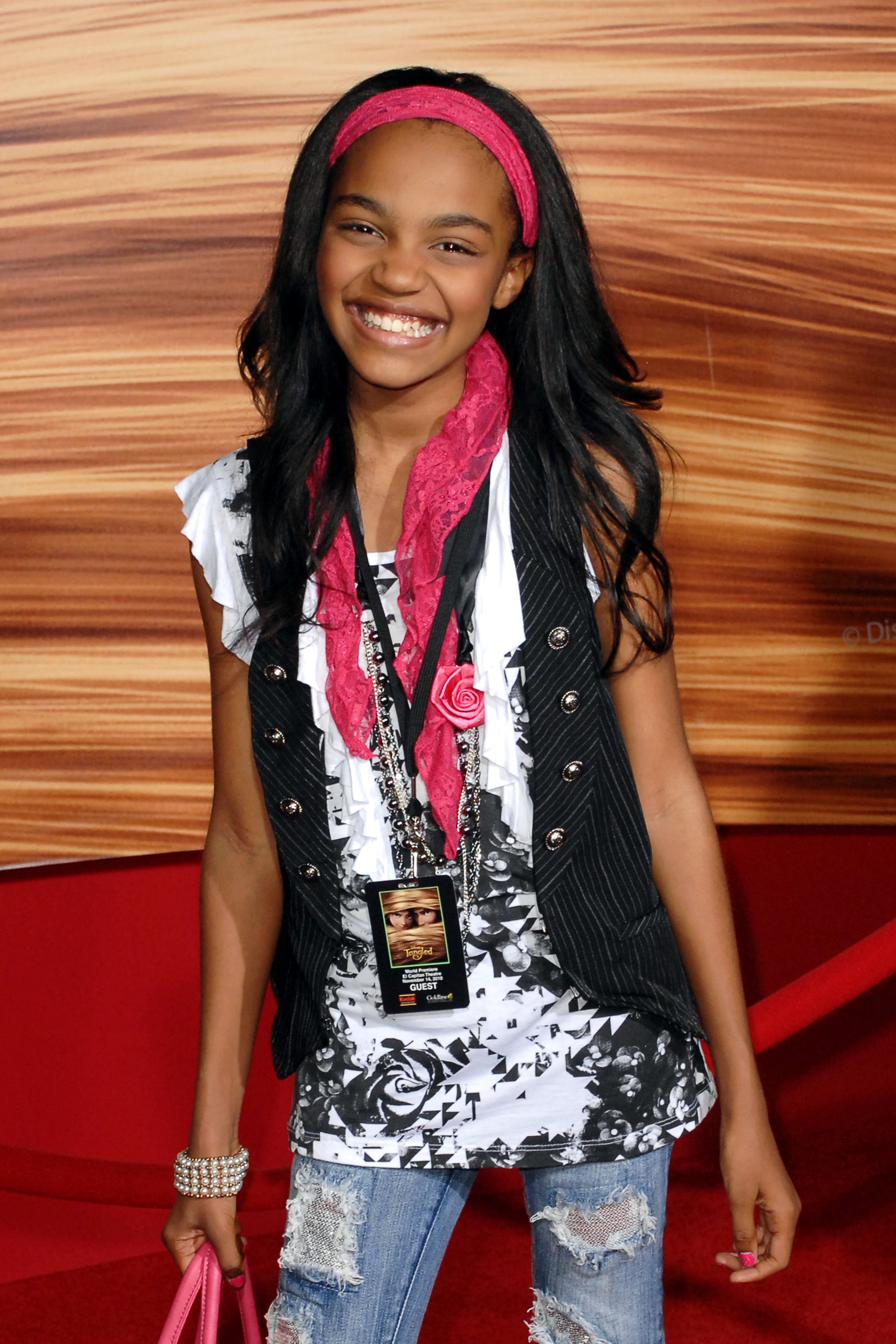 WHAT A PLEASANT SURPRISE!
The latest episode, however, was more surprising than the others. The viewers were shocked for all the right reasons as a grown-up Jazmine graced their screens. 
Netizens took to Twitter to express their amusement upon seeing one of their favorite characters grow up into a beautiful woman. They simply could not stop gushing about her!
@BET #HouseOfPayne AWWWWW JASMINE GETTING OLDER AN LOOKING BEAUTIFUL YAAAAAAAASSSSSSS 💖💖💖💖👍👍👍👍👍 pic.twitter.com/cPDJjDC7Yt

— Jacki'Starr Settles (@tyrastarr6) September 10, 2020
One fan was taken aback as he realized that Jazmine is of age to go to college now. It was only natural for them to be shocked because the last time they saw her on-screen, she was not older than 12. 
Besides "House of Payne," McClain is known for her roles in "Black Lightning" and "Descendants 2."
Another fan had a similar reaction. They simply could not get over the latest episode because of grown-up Jazmine's debut. A third fan was simply in awe of her beauty. 
Jazzy is college age now?!?? JESUS 😩😩😩 #HouseOfPayne

— A M B E Z Y (@bezy_bby) September 10, 2020
ABOUT "HOUSE OF PAYNE"
Viewers can watch the latest episodes of the show on BET. In case they do not have a cable, they can use online streaming sites including "Philo" or "Fubo TV" that offer seven-day free trials. 
For those who do not know, "House of Payne" is a show about an Atlanta firefighter, Curtis "Pops" Payne who is desperately in need of a house since his nephew and kids are in for an extended stay. 
Jazmine is the best part of the new House of Payne 🤣🤣🤣

— eira✨ (@_aleirakaee) September 10, 2020
Meanwhile, Payne's son Calvin also keeps showing up because of his poor financial status. The only person who keeps the patriarch sane is his wife, Ella, who is a loving but no-nonsense woman. 
CHINA'S CAREER
Besides "House of Payne," McClain is known for her roles in "Black Lightning" and "Descendants 2." But it was Tyler Perry's show that really kickstarted her career as an actress. 
She also starred in one of Disney's top-performing shows, "A.N.T. Farm." Her performance in the series was so amazing that it earned her an NAACP Image Award.