Tia Mowry & Her Daughter Cairo Look like Twins as They Dress in Matching Colorful Dresses
Actress Tia Mowry and her 2-year-old daughter, Cairo, melted hearts in a recent picture shared on Mowry's Instagram which showed them wearing matching outfits.
Tia Mowry and her 2-year-old daughter, Cairo, have repeatedly proved that they make the most adorable mom-daughter duo. The actress recently posted a snap of them rocking matching outfits with a caption that read:
"My #beautiful brown skin girl. Your skin just like pearls. The best the thing in the world. Never trade you for anything in the world~ @beyonce. ?"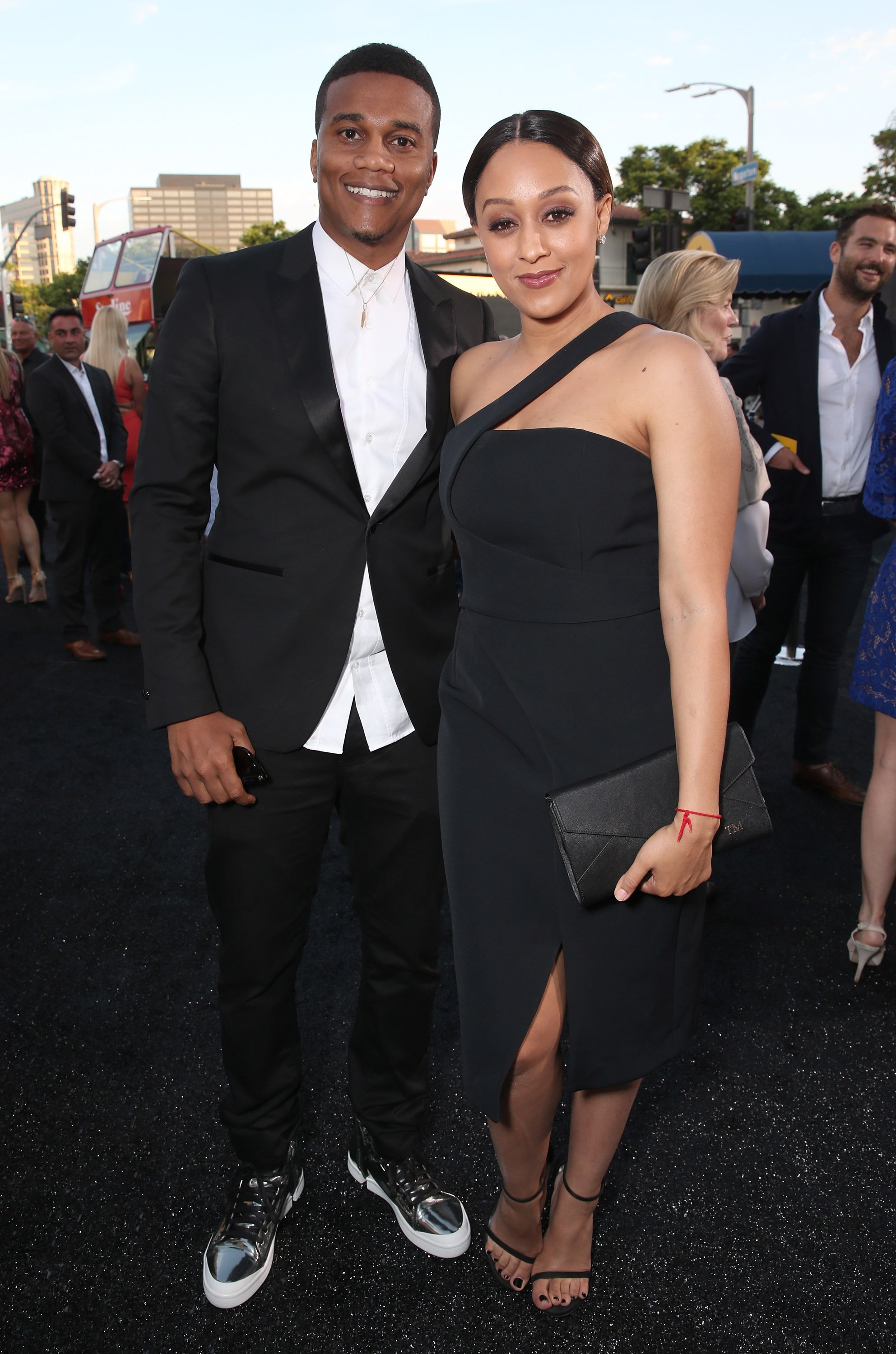 True to Mowry's words, both she and little Cairo looked absolutely stunning as the happy mommy carried her daughter. The mom rocked a beautiful maxi dress with colorful stripes while Cairo wore an outfit with the same design.
Mother and daughter topped off the look with their precious smiles. Mowry accessorized with hoop earrings and let her dark curls sit freely on her head.
As always, Cairo and Mowry manage to melt the hearts of the actress' many followers. Comments flooded the post, with fans gushing about how perfect the pair looked.
Mowry revealed that she and her sister are so close that her 2-year-old Cairo sometimes even mistook Tamera for her mom.
Although the confidence and pride in her skin was written all over Mowry's post and the caption was undeniable, there have been times when she experienced racial discrimination because of it.
In a recent interview, the actress revealed that she and her twin sister, Tamera Mowry, experienced racial discrimination while they were still rising teen stars. As was expected for many teen stars, appearing on magazine covers was a norm they all passed through.
However, when the sisters were starring in their famous '90s sitcom, "Sister, Sister," they were denied the opportunity to be featured on the cover of a very popular teenage magazine.
When given the reasons, they found out that the magazine was reluctant to feature them because they were Black and would not sell. The actress expressed how much that encounter haunted her and stayed with her for years.
Contrary to what the magazine thought then, both Mowry sisters went on to be highly successful women in the industry and beyond. 
The actresses have beautiful families that share a lot of love and sweet memories. In August, Tia revealed that she and her sister are so close that her 2-year-old Cairo sometimes mistook Tamera for her mom.
Little Cairo has become one of Tia's fans' most favorite features on her social media besides her older son, Cree.
In 2019, months before she was even a-year-old, Cairo cracked her mom's fans up when Tia revealed that the only way she got her to smile for photos was by asking her to "show her teeth." 
True to her words, it worked every time, and now, this duo does not lack any cute mommy-daughter photos. They love to play dress-up and little Cairo has gotten to dress as many things, including a chef, flower princess, and lots more. There could be no better duo than these two right here.