Josie Bates' Motherhood and Family Life Amid Tragic News of Her Miscarriage
TV personality Josie Bates, the daughter of Gil and Kelly Bates and one of the stars of "Bringing Up Bates," revealed on social media that she suffered a miscarriage.
Josie is one of the 19 children Gil and Kelly Bates share. Just like the Duggars, the Bates attracted the attention of a TV network, and in 2012, they landed their own show called "United Bates of America."
There is an empty spot in our hearts and in our home.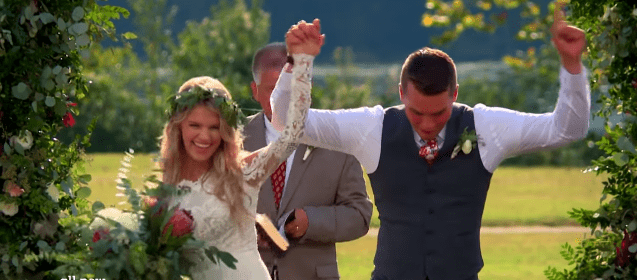 JOSIE BATES AND KELTON BALKA'S RELATIONSHIP
In 2015, though, the show's name changed to "Bringing Up Bates," and it has been on the air ever since. Kelly and Gil, who married in December 1987, have nine sons and ten daughters, born between 1988 and 2012.
Out of all of their children, seven are married. One of them is Josie, who has been in a "relationship" with Kelton Balka for years.
Similar to what happens with the Duggars, courting is significant for the bates as they describe it as "serious dating" with a focus on God and purity.
So, after being friends for years and dating for a while, Kelton asked Gil and Kelly if he and Josie could start courting at the beginning of 2018 while they were all in South Carolina for Thanksgiving in 2017.
JOSIE BATES GOT ENGAGED
Josie's parents agreed, and the couple wasted no time! In June 2018, Josie Bates and Kelton Balka went all the way to Utah, where he got down on one knee and popped the question.
On October 5, 2018, the couple tied the knot in a beautiful ceremony that had its fair share of drama, including a somewhat long delay due to wreck.
As shown in the episode aired on 2019's Valentine's Day, Josie (who was 19 years old at the time), and Kelton (23 at the time), were getting ready for their big day when Kelly called one of Josie's sisters to say that interstate traffic was at a standstill, so they needed to add 30 to 60 minutes to their travel time.
Such news put them behind schedule, but they made it to Cove Lake State Park in time. However, the wreck delayed some of their guests, as well, so the couple ultimately decided to postpone everything for one hour.
JOSIE BATES' WEDDING HAD A LOT OF TEARS
When the ceremony started, Kelton had a hard time controlling his emotions. His mother, Kristy, passed away in 2009, so his father, Michael, had to walk alone.
Kelton, who burst into tears when he saw Michael walking to the front by himself, admitted that his emotions were building up in him throughout the entire day, but that seeing his dad alone "really hit" him.
Since Bobby Smith, his best man, knew what was going on in Kelton's mind, he pulled him over and prayed with him, which helped to calm him down and carry on with the ceremony.
Kelton cried again when Josie and her dad, Gil, were walking down the aisle. The young man confessed that it was probably one of the times he cried harder in his life.
Later, in February 2019, the couple announced that they were expecting their first child together. On July 19, Josie Bate's baby daughter, Willow, was born.
Talking to Knox News in March this year, Josie revealed that parenthood gave her and her husband "so much more perspective on life."
Although their sleeping hours got reduced significantly, raising Willow has been the "most fascinating and rewarding" experience in their lives. Josie also admitted that her daughter taught her to be flexible and to be ready to adapt constantly.
JOSIE BATES' MISCARRIAGE
Unfortunately, on September 9, 2020, Josie Balka took to Instagram to announce that she and her husband were thrilled to be expecting their second child, who would have been born around March 2021, but she suffered a miscarriage. She confessed:
"I've never experienced the type of pain and loss that I've had these past weeks. There is an empty spot in our hearts and in our home."
The upcoming season of "Bringing Up Bates" will feature Josie telling Kelton about their second pregnancy.
Although the network UPTV offered to edit that part of the episode, Josie Bates and Kelton Balka requested to keep it as a way to preserve the memory of learning about her pregnancy and help cement their unborn kid's spot in their family.