Rick Moranis of 'Honey I Shrunk the Kids' Makes Rare Appearance 24 Years after Hollywood Exit
After leaving Hollywood to raise his kids following his wife's death, actor Rick Moranis shocks fans by appearing in a Mint Mobile advert alongside actor Ryan Reynolds, 24 years later.
In 1991, actor Rick Moranis lost his wife and made the tough decision of leaving Hollywood to focus on raising his two kids. Now, after the more-than-two-decades hiatus, actor Ryan Reynolds shocked the world by bringing Moranis back in a Mint Mobile ad. Right before Moranis stepped on screen, Reynolds began:
"...So to introduce it, we brought in an actor we've all gone too long without."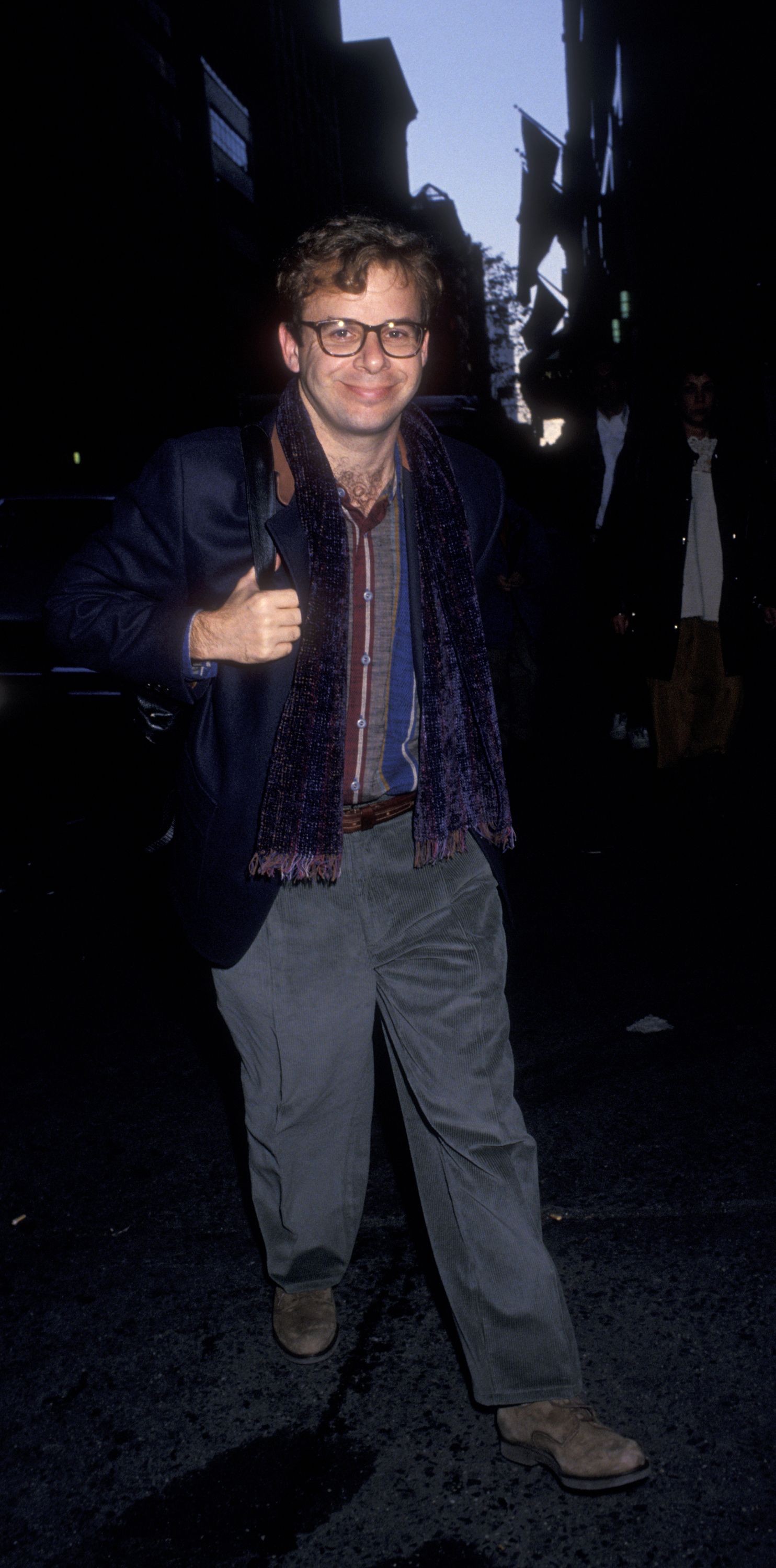 Moranis then walked into the frame and asked the "Deadpool" star if he needed to say something about Mint. Reynolds, who was clearly "fangirling" over Moranis, said no and told him that he was only there because he was such a huge fan.
As humble as ever, Morans of "Honey I Shrunk the Kids" fame urged Reynolds to stop with the praises as the "Deadpool" actor continued to gush over him shyly.
Rick Moranis is back back back... for an ad with Ryan Reynolds: https://t.co/H6VMiGoX0q pic.twitter.com/o35S7Gsh0V

— Empire Magazine (@empiremagazine) September 10, 2020
As awkward as the video was intended to be — a hilarious exchange between one superstar and a totally obsessed fan — the comment section was brimming with love and adoration for Moranis, with all of them excited to see him after so long.
Moranis admitted that he is now open to the idea of returning to acting.
Moranis is a comedy legend known for appearing in the hit movies, "Ghostbusters," "Little Shop of Horrors," and "Honey, I Shrunk The Kids." Following his impressive success streak was the hiatus after which, moviegoers started to miss the actor sorely.
In a 2015 interview with The Hollywood Reporter, Moranis opened up about his life after exiting the Hollywood scene and what his career had become due to that significant decision. He said:
"I took a break, which turned into a longer break. But...I still get the occasional query about a film or television role."
Comedian and 'Honey, I Shrunk the Kids' star #RickMoranis quit show business almost 30 years ago. Now he's back https://t.co/yNchUXHehg

— The Hollywood Reporter (@THR) May 7, 2020
Moranis admitted that he is now open to the idea of returning to acting if he is offered a role that sufficiently piques his interest. That, however, is definitely not going to be a reboot of "Ghostbusters."
The 67-year-old admitted that he had been asked to return for a reboot of the movie, but he just was not interested. Yes, he is picky, but he knew that being picky had always worked for him.
Report confirms Rick Moranis won't be among the original #Ghostbusters stars returning for the new movie: https://t.co/tQwsiIRvEN pic.twitter.com/eYaSGYIKox

— ComicBook.com (@ComicBook) January 26, 2020
Although a "Ghostbusters" reboot allegedly made no sense to Moranis, it seemed like a reboot to "Honey, I Shrunk The Kids" sounded much better as he is reportedly set to star in one anytime soon.
Moranis stepped away from Hollywood in the '90s following the tragedy that hit his family. Fans never stopped missing him, and now after so many years, it seems that Moranis is ready to return to his loving fans.