Mavis Spencer Is Alfre Woodard's Gorgeous Daughter — Meet the Gifted Equestrian
Stunning equestrienne, 29-year-old Mavis Spencer is the oldest daughter of 4-time Emmy-award-winning actress Alfre Woodard and writer-producer Roderick Spencer.
While her mother and father are both in the movie business, Mavis Spencer is into horses, and has been she was a little girl. The daughter of acclaimed actress  Alfre Woodard, and writer Roderick Spencer, Maeve grew up in glamorous, glittering Hollywood, but her parents made sure she kept her feet on the ground.
For Mavis, acting and entertainment were never an attraction, she simply loved horses and decided that that was how she intended to earn her living. When she informed her parents of her choice, their response was surprising.
Alfre and Roderick made sure that Mavis and her brother Duncan were appreciative of what they had and were not unduly spoiled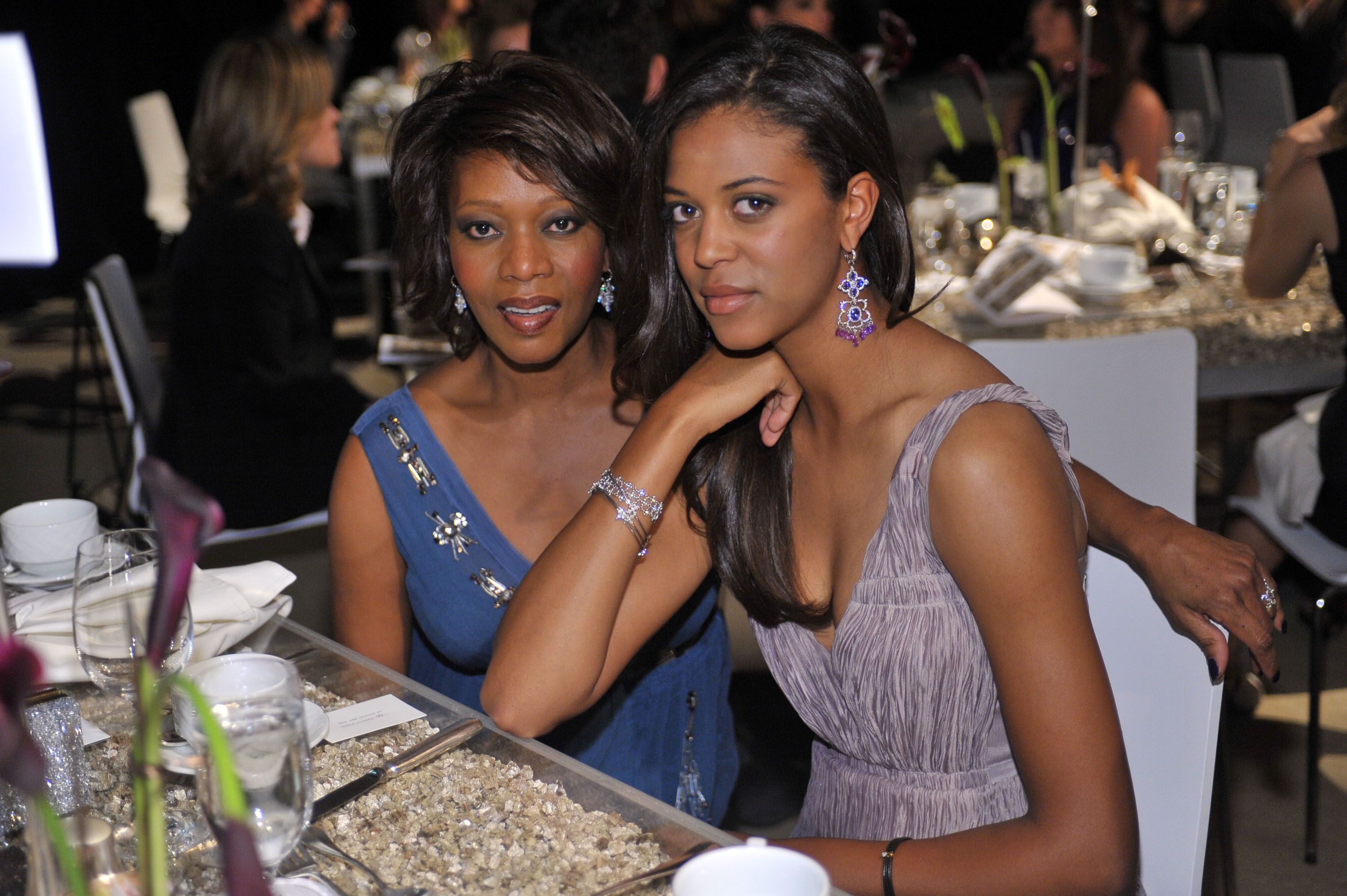 HORSE-MAD
Alfre and Roderick told their daughter that they would be supportive what whatever decision she made -- but that she would have to make it on her own without counting on their influence to pave the way. Roderick provided the young Mavis with a motto for life:
"The harder you work, the luckier you get."
Mavis' love of horses started at the age of 2 when she was led out on an old, steady retired jumper for a first ride. From then on there was only one love in Mavis' life: horses, and she decided there and then that she wanted to be a rider.
While so many of Hollywood's celebrity parents indulge their children to the hilt, Alfre and Roderick made sure that Mavis and her brother Duncan were appreciative of what they had and were not unduly spoiled. So Mavis shared her first pony, Norton, a bad-tempered creature, with another little girl. In her first year of riding, Mavis spent more time in the ER from being thrown off by Norton than on the saddle, but she never gave up.
JUNIOR RIDER
Throughout her childhood and her teens, Mavis competed as a junior rider, and in the 2008 Adequan/USEF National Junior Jumper Championship she won the individual silver and team silver medals.  In 2009 Mavis traveled to Australia for the Youth Olympic Festival as part of the U.S. team, where they competed on borrowed horses and won an honorable fourth.
At 18, Mavis started working for jumper rider Kent Farrington as a working student, and as a groom. Mavis groomed horses, mucked out stalls, and did every hands-on task and chore. Her hard work and expertise earned her the position of head groom for champion rider Darragh Kenny at his prestigious training facility, Oakland Ventures.
Then, in 2014, Mavis got her break. She went to work as a groom for professional circuit rider Lorenzo de Luca, who rode international horse dealer Neil Jones' horses in competitions. Mavis accompanied de Luca to the World Equestrian Games in France, and when the Italian champion was injured he asked Mavis to take his place in the competition.
It was the beginning of Mavis' professional career as a circuit rider, and she hasn't looked back since. She is now the pick for the owners of champion horses, and the accolades and the trophies keep piling up. US Equestrian nominated Mavis as an Ambassador of horse sports, sharing her love of riding with the young and encouraging others to follow in her footsteps.
MOM'S BIGGEST FAN
Mavis is her mother's biggest fan, and Alfre has admitted that being a good mother to her two children is her greatest and her proudest accomplishment. The actress has been married for 36 years, and she and Roderick adopted Duncan and Mavis as babies. Their biracial relationship was criticized but they endured, married, and have proved all the nay-sayers wrong by being happy and raising two wonderful children to adulthood.
Recently, Alfre starred in a Netflix film "Juanita" based on a screenplay written by Roderick, and costarring actor Adam Beach. Alfre has a leading role in the  Apple TV+ hit series "See," along with  Jason Momoa. The series has been renewed for a second season, but filming has been delayed due to the COVID-19 pandemic.