Jenna Bush Hager Reveals Toast She Made to Twin Sister Barbara at Her Wedding
Jenna Bush Hager opened up about the heartfelt toast she made at her twin sister Barbara's wedding in her new book "Everything Beautiful In Its Time." The wedding was an intimate family ceremony in Maine that included their late grandfather.
Jenna Bush Hager's new memoir not only focuses on the special bond she shares with her late grandparents but also with her twin sister, Barbara.
During Tuesday's episode of "Today," the show host read an excerpt from the book "Everything Beautiful In Its Time," which revealed the heartfelt toast she gave at Barbara's wedding to Craig Coyne.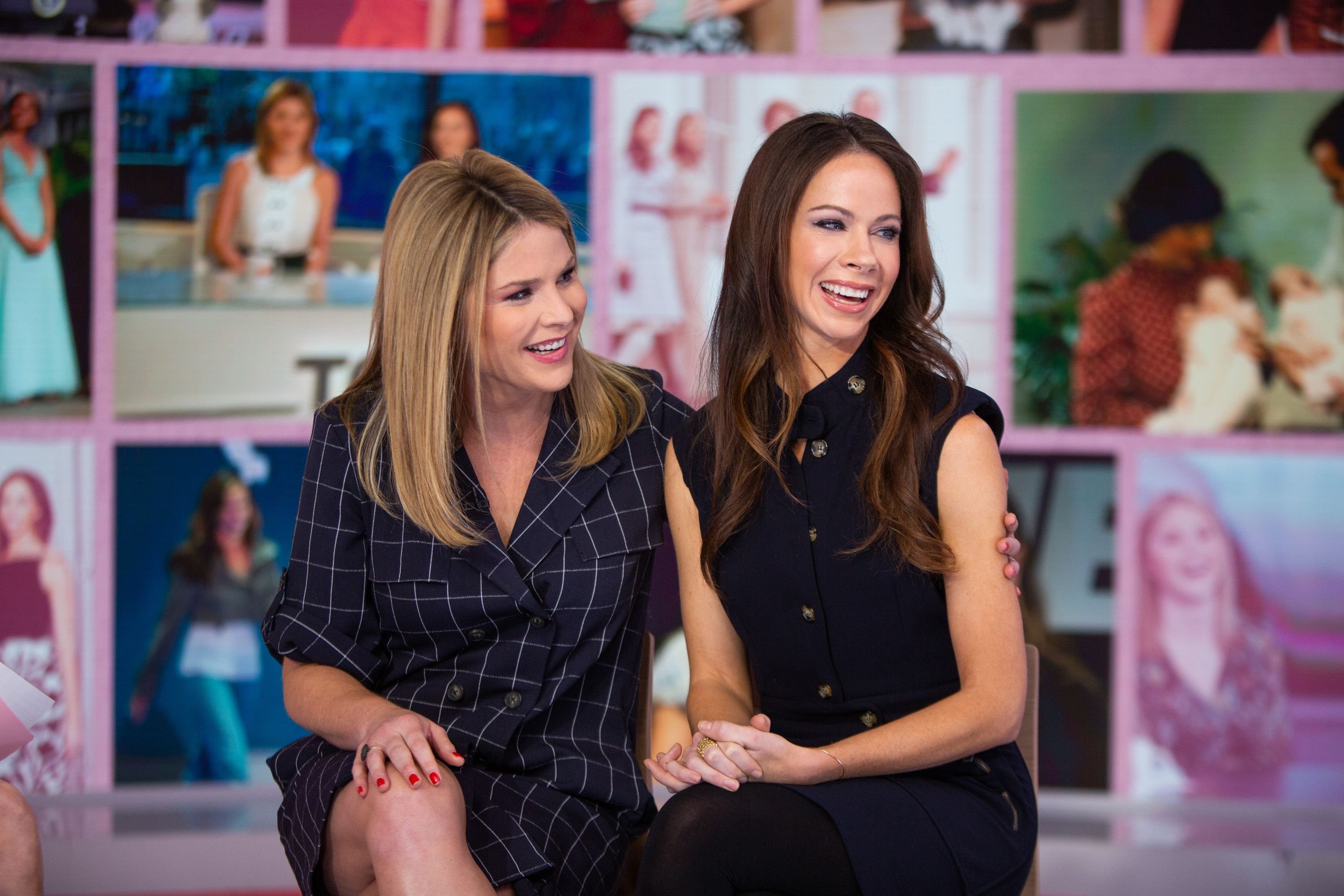 Barbara and Coyne tied the knot in an intimate ceremony in the family's home in Maine six months after their grandmother, former first lady Barbara Bush passed away.
Jenna also revealed the code names given to them by the Secret Service.
Recounting the night before the wedding, Hager revealed that she wrote the toast while their late grandfather was sitting between them. It began:
"I want to toast my beautiful, closest Barbara on the night of her wedding. Tonight, guided by the ocean, the soundtrack of our childhood, you married sweet Craig."
Hager honored her late grandmother in the toast, who they famously referred to as "Ganny." In the book, Hager reflected on her childhood with Barbara and how people always pestered her about her twin not being married when they reached their 30s.
She recalled a book tour they went on and how people would walk up to her and ask her why her sister wasn't married. Hager admitted that she felt angry that all that mattered was her marital life despite Barbara's accomplishment.
Finally, when they went on a promotional tour for their book, "Sisters First," in Atlanta, Barbara met the man that would eventually become the love of her life.
Although Barbara was hesitant at first, Hager and a colleague set them up, and the rest is history. Speaking about the special moment Barbara and Coyne met, the "Today with Hoda & Jenna" host said:
"I believe that love comes when it is supposed to; I saw it happen for my beloved sister when we were on our book tour." 
Six months after they met, the lovebirds tied the knot in an intimate ceremony with only 20 people. They had to move up the wedding because of their grandfather, former President George H.W. Bush's failing health. Unfortunately, he passed away weeks after the ceremony.
In April 2019, the new couple had a second wedding with about one hundred of their closest friends. Unlike their first ceremony earlier, this was a huge party at the twins' parents ranch in Texas called "The Prairie Chapel."
On Tuesday's episode of the show, Jenna also revealed the code names given to them by the Secret Service. While speaking about co-host Willie Geist's nickname for his wife, the mother-of-three disclosed that she and Barbara were called "Turquoise and Twinkle."
Barbara was Turquoise because she had turquoise blue eyes. As for Jenna, her nickname was not straightforward because "Twinkle" could get confused with "Tinkle." 
Apart from writing about her dynamic relationships with her family, Jenna also got candid about motherhood and enduring survivor's guilt, when she found out she was pregnant with her son Henry.
Between sharing her happiness with her sister and co-star Hoda Kotb, who had to settle for adoption, Jenna narrated how she navigated her emotions and words during her pregnancy and the time after.