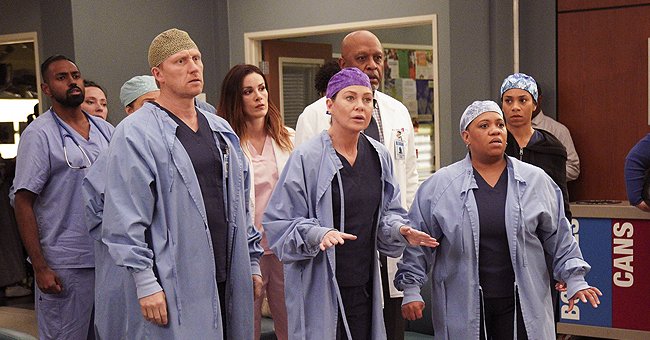 Getty Images
Debbie Allen Shares Freeze Frame from New Season of 'Grey's Anatomy' with Episode on COVID-19
Debbie Allen teased fans with a freeze-frame from the new season of "Grey's Anatomy" on her Instagram page. The actress hinted that the show might do some COVID-19 episodes.
Allen teased fans about the medical series' new season with a photo that showed her dressed in blue medical overalls and a face shield.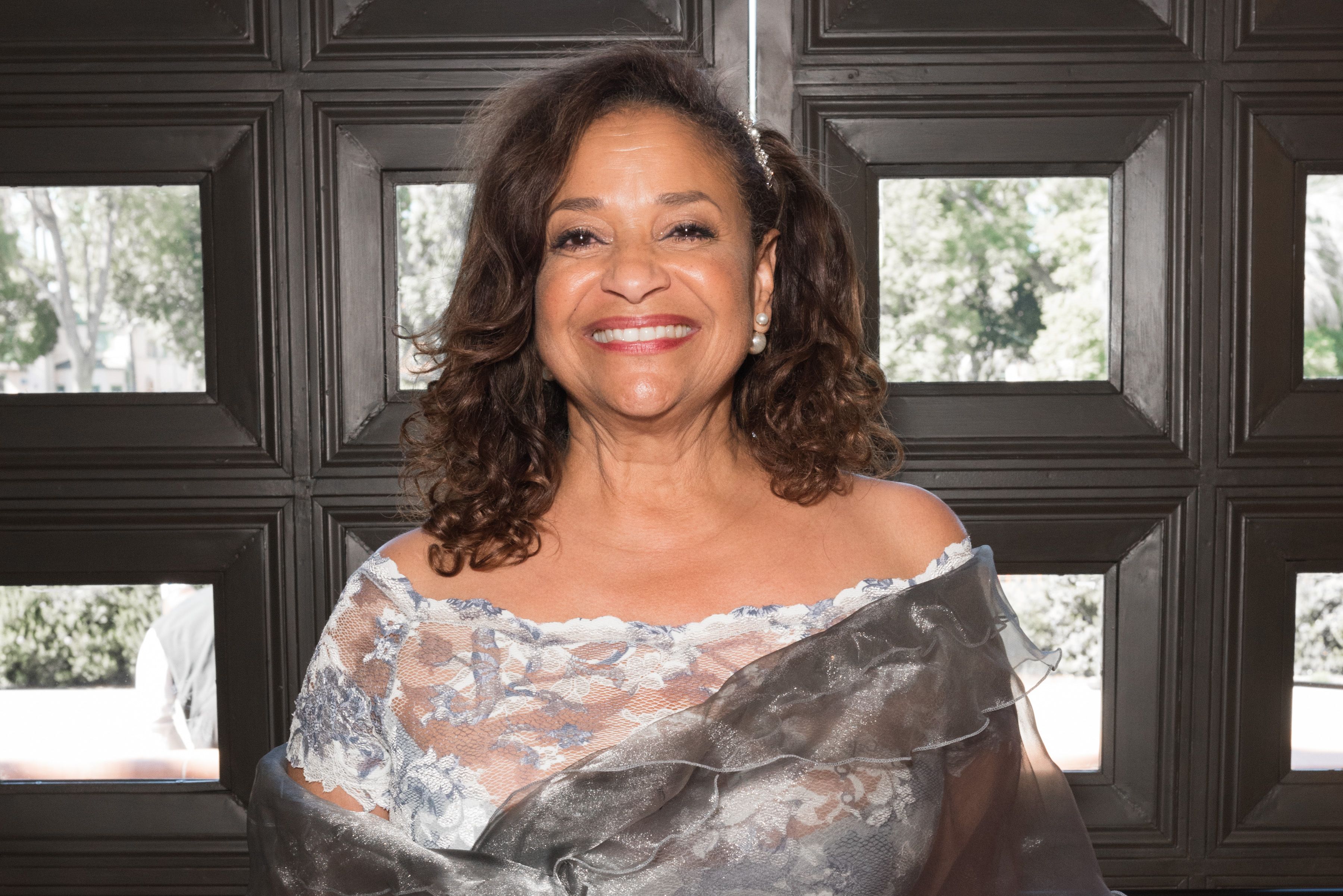 Debbie Allen attends the Sunday Matinee Of "Turn Me Loose" on October 15, 2017 | Photo: Getty Images
The 70-year-old looked serious while holding onto the hands of a human-sized doll dressed in a hospital gown lying down in the hospital bed.
In the accompanying caption, Allen confirmed that the new season would include scenes about the global, ongoing pandemic in its latest shooting. She wrote:
"It's going down on @GreysABC! COVID-19 is no joke."
With four episodes left to complete the 16th season, the ABC show was cut short due to the COVID-19 pandemic. In past years, fans always looked forward to starting a new season in September and ending in May of the following year with a mid-session break.
"Grey's Anatomy" was one of the first shows to stop production in March but has now resumed in Los Angeles.
However, the 16th season was disrupted with its last episode airing in April. Luckily, production for the new season began in September, about four months after the writers' room began working.
Ellen Pompeo, who plays the lead actress in the series, posted a selfie on September 8 with fellow actor Richard Flood confirming the new season has started production.
In the caption, she revealed that it was her first time on set since they shut down and dedicated her post to the health workers who have passed away.
Back in July, showrunner Krista Vernoff revealed that she had no intention of covering the pandemic in the new season. However, her writers convinced her to include it as it would be" irresponsible not to. "
"Grey's Anatomy" was one of the first shows to stop production in March but has now resumed in Los Angeles. Unfortunately, ABC is yet to announce the exact premiere date for season 17.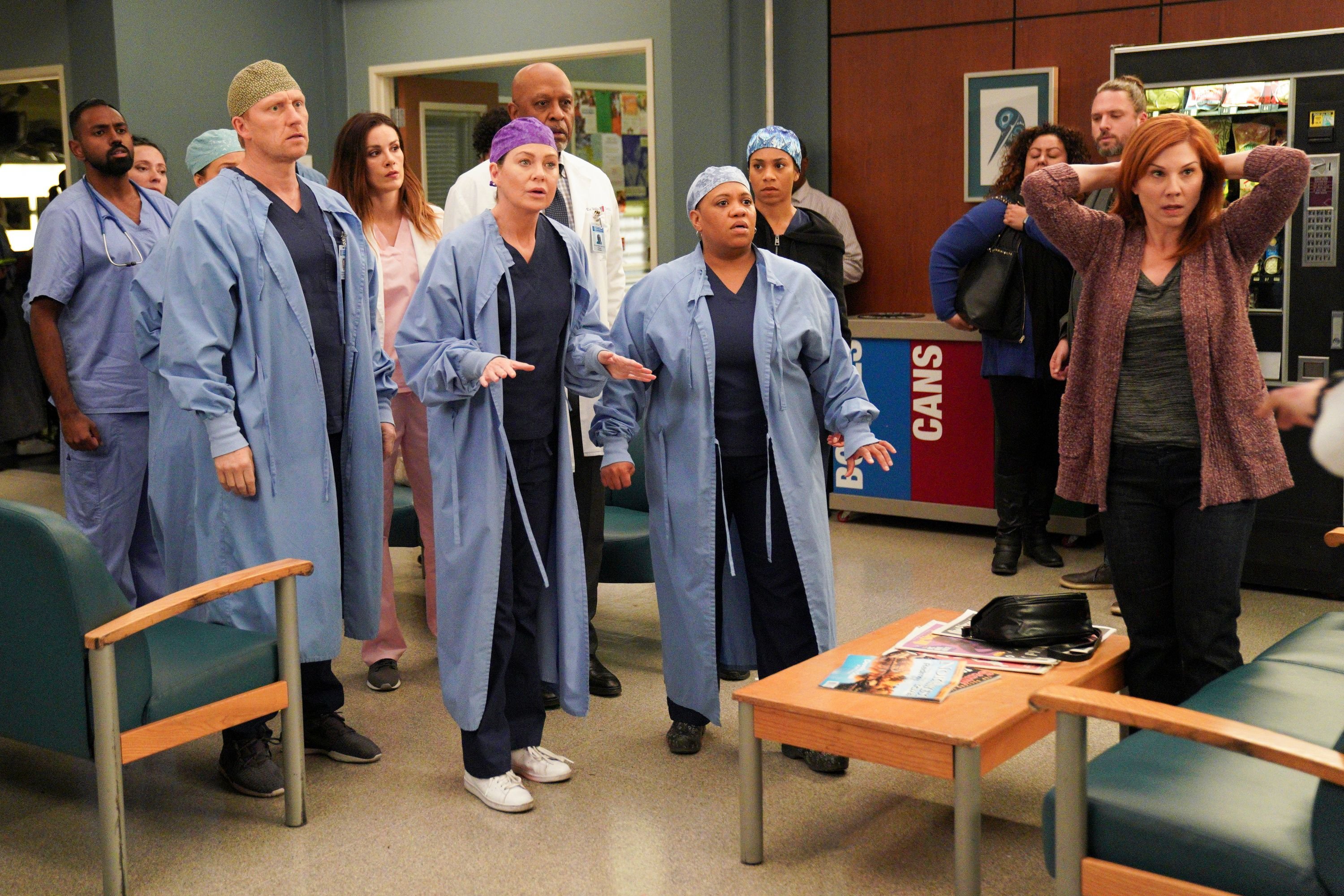 Cast of "Grey's Anatomy" in an episode aired on February 05, 2020 | Photo: Getty Images
Allen's teaser comes months after she spoke about what it felt like to direct the sexual assault episode of season 15. The veteran actress, a part-time director in the show, explained that although she wasn't in the significant scene of the episode, she felt it because "every frame was me."
She disclosed that the episode titled "Silent All These Years" is one of the many ways the award-winning show has presented itself as a mighty one for the viewers.
Please fill in your e-mail so we can share with you our top stories!