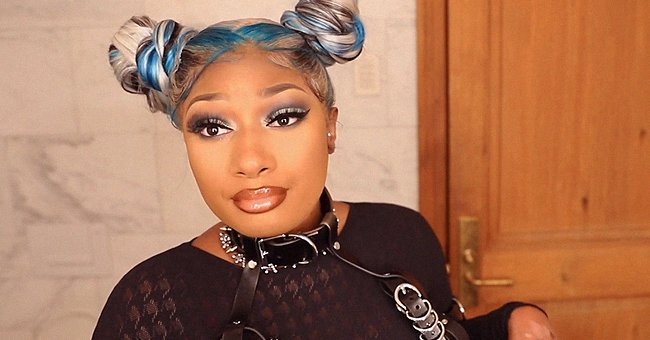 YouTube/Megan Thee Stallion
Watch Megan Thee Stallion Share Makeup Tips as She Uses a Blue & White Color Palette
Talented rapper Megan Thee Stallion recently uploaded a video on her YouTube channel where she gave her fans some useful tips on how to come up with her "hot girl" look.
Megan Thee Stallion first gained recognition when videos of her freestyling went viral on social media. In 2017, the 25-year-old rapper released her first commercial EP, "Make It Hot," which enjoyed massive airplay.
Since then, she has released two other EPs and is the recipient of several awards. Last month, Megan became the global brand ambassador for cosmetics and skincare giant, Revlon.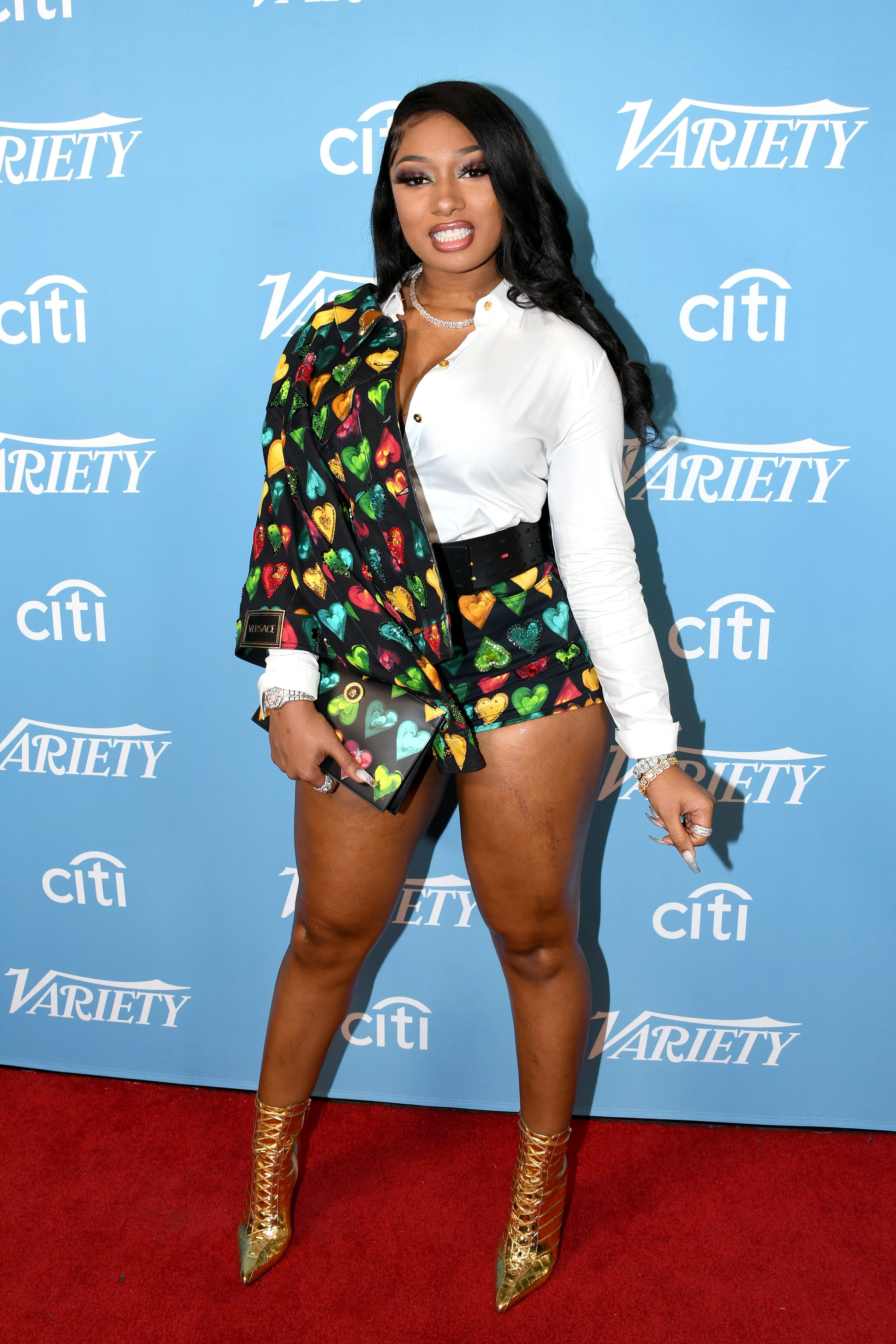 Megan Thee Stallion arrives on the red carpet for Variety's Hitmakers Brunch at Soho House on December 07, 2019 | Photo: Getty Images
Barely a week after making the announcement, the "Savage" rapper released her first-ever makeup tutorial on her YouTube channel which is loaded with beauty hacks to help her fans come up with the "hot girl" look.
In the video, Megan shows her fans how to create the sharp blue cut crease and winged liner combo she had on during her Revlon campaign debut. While explaining why she opts for the bold eye look, she said:
"I want these boys to know I see everything. You want your man to know your eyes are big, so he knows you see everything."
As per Megan, the bold eye look involved first applying a touch of tone-brown and blue colors in the crease. Afterward, the lid space is carved out using a deft touch of concealer and then you smoke out the lower lash line with brown shadow to give the eyes a pop.
Megan also applies a shiny bone color to the lid to make the eyes even more pronounced. Fans of the rapper know how dramatic she can be and she revealed she always wants to be the center of attraction when she walks into the club.
The song "WAP" which explicitly emphasizes the vagina's power has been generating a lot of controversies.
She finishes off the look with a perfectly executed winged liner and subtly highlights the inner corner. More importantly, the "WAP" rapper opts for a light shade of foundation beneath her eyes rather than concealer because of her oily skin.
Megan's lips are not left out as she lines it with a warm chocolate shade and a pink hue to the middle part. The blend of both colors and plenty of lip gloss creates a beautiful pout. After adding incredibly long lashes and some matte face powder to control excess oil, her work is done. She ends the clip with some wise words:
"When you're a hot girl, you just got to live bold; be you; be b-e-autiful."
Meanwhile, the beautiful rapper has been in the news lately. In August, Cardi B and Megan's song "WAP" took over social media and fans could not get enough of their dramatic hair and makeup.
Following the trending music video and buzz surrounding the duo's hair and makeup, a talented black makeup artist took it upon herself to recreate the look and share it on social media. Cardi B loved it and the tweet immediately went viral.
The song "WAP" which explicitly emphasizes the vagina's power has been generating a lot of controversies. Still, Megan has maintained that the song promotes positive female sexuality.
Megan has been enjoying a fantastic year with three of her singles currently on Billboard's Hot 100 Chart and her recent deal with Revlon. Amidst all the fame and fortune, she is also pursuing a bachelor's degree in Health Administration. She is a girl on fire!
Please fill in your e-mail so we can share with you our top stories!