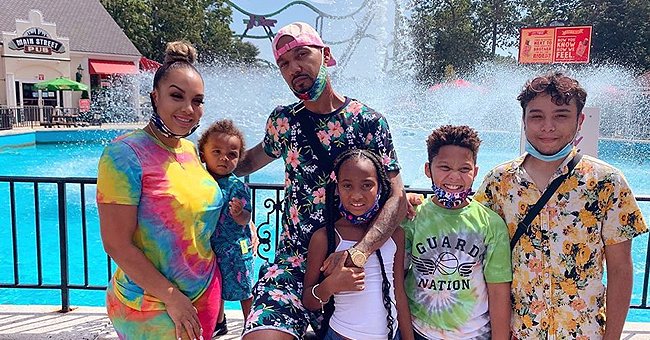 Instagram/kimbellasworld
Juelz Santana Hugs His Wife & Kids in New Colorful Family Photos after Getting Out of Jail
Rapper Juelz Santana posed with his beautiful wife, Kimbella and kids in heartwarming photos weeks after being released from jail.
Several weeks ago, rapper Juelz Santana was released after an 18-month stay in jail. Recently, his wife, Kimbella shared heart-warming photos with Santana and their kids hugging it out and spending well-deserved family time together. She captioned one:
"I LOVE my family ??????? #AllIAskedFor."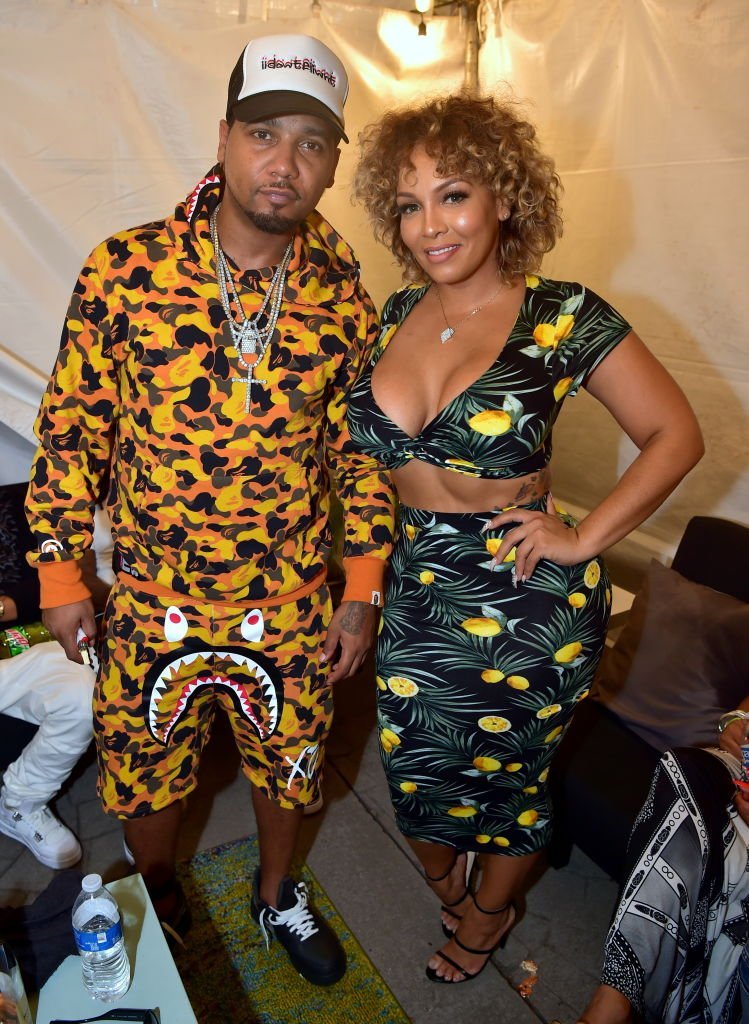 Juelz Santana and Kimbella attend the 2018 A3C Festival at Georgia Freight Depot on October 7, 2018. | Photo: Getty Images
The happy wife wore a rainbow-colored matching T-shirt and shorts while her sweet husband wore a similar floral-patterned matching T-shirt and shorts.
The rapper looked happy and content with his four kids and his beautiful wife surrounding him. Kimbella and Santana posed for a parents-only picture in which they cozied up to each other.
Santana then took an adorable photo with the kids, all seated by his side and embracing him. The heartwarming images touched Kimbella's followers' hearts, many of whom commented on how beautiful the family looked.
He was caught trying to pass through airport security with a loaded handgun.
Santana was released last month. The long-awaited reunion with his family came on August 4 and the happy wife and husband could not wait to share their joy with the world.
The rapper wasted no time logging into his social media to have his online reunion with his fans who waited for his return. Santana shared a video of him in a car, presumably on his way, and a touching snap of him connecting with his youngest child. He announced:
"Free at last #ImBack #SantanaFree ???✔️."
Many of his fans were excited about his return. Several comments and likes were showered on the post, welcoming the rapper back to his life.
Santana's journey to and from jail began in December 2018. The rapper was reportedly apprehended after he was caught trying to pass through airport security with a loaded handgun and eight oxycodone pills in his luggage.
After he pled guilty to the charges of unlawful possession of a weapon and possession of a controlled substance, he snagged a 27-month sentence behind bars. Sadly, his prison sentence began just months before his third child with Kimbella was born in July 2019.
Months before his release, his loving and hopeful wife, Kimbella launched a Change.org petition for his early release due to the pandemic.
Hopeful that she would have her petition granted, she asked several people and his fans to sign it so that Santana would serve the rest of his sentence at home with his family.
Kimbella and Santana tied the knot in January 2019. This family is now finally back together and complete and the couple would not have it any other way.
Please fill in your e-mail so we can share with you our top stories!