Scottie Pippen Said His Luxurious Mansion Is like a Vacation House — inside the Property
NBA legend Scottie Pippen, who won six NBA championships with the Chicago Bulls, opened the doors of his "vacation house" in Chicago to Architectural Digest.
Born in September 1965, Scottie Pippen is considered one of the greatest basketball players in NBA history for his outstanding 17-season career and all of the things he achieved during that time.
The NBA legend built an in-door basketball court in his basement.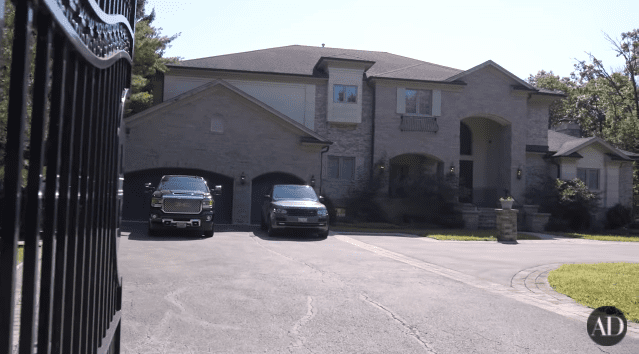 His best years were, undoubtedly, the 90s, when he teamed up with Michael Jordan in the Chicago Bulls to win six NBA championships.
These days, he lives mostly in Los Angeles but has a few other properties, including one in Chicago that Architectural Digest visited earlier this year. Take a look at the most impressive features of one of Scottie Pippen's houses.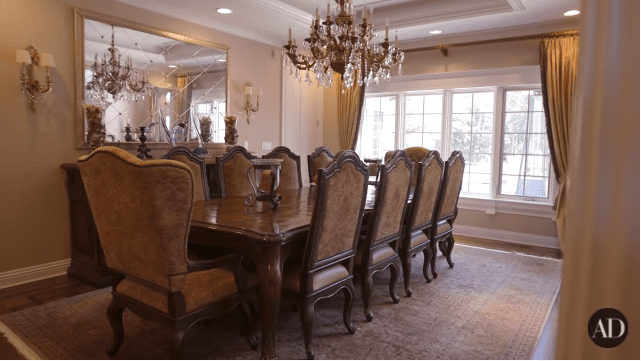 DINING ROOM AND HANG-OUT ROOM
The tour begins in the retired NBA player's dining room, which features a beautiful wooden table with a chandelier on top, a big mirror hung on one of the lateral walls, and a clear view to the property's back yard.
One of the things Scottie is most proud of about the dining room is a boat sculpture he bought in Venice years ago.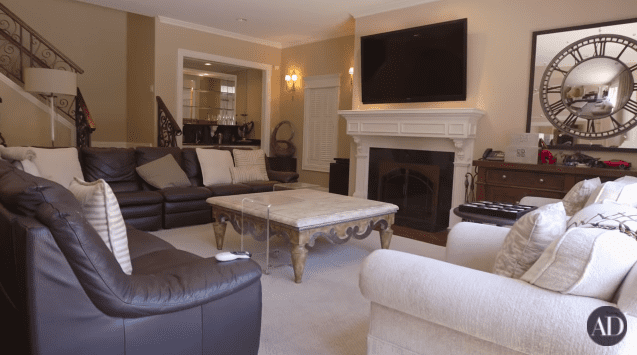 After pointing out that this house is mostly for vacation and showing off his family trophy case, he moves on to the family room, which he also calls the "hang-out room."
There, he spends time with his family watching sports games, and it is located right next to the kitchen.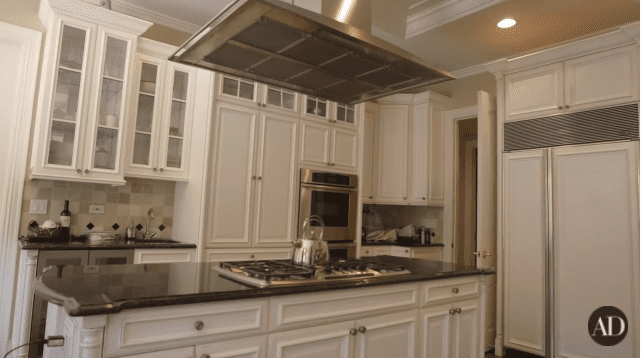 KITCHEN AND POOL
For Scottie, his kitchen is the "coolest place" in the house. It has a center island with burners and a wide empty area where most of the chopping probably takes place, a built-in oven, and plenty of shelves.
The fact that most of the kitchen is white combines perfectly with the silver shade of the oven and burners and the black of the island.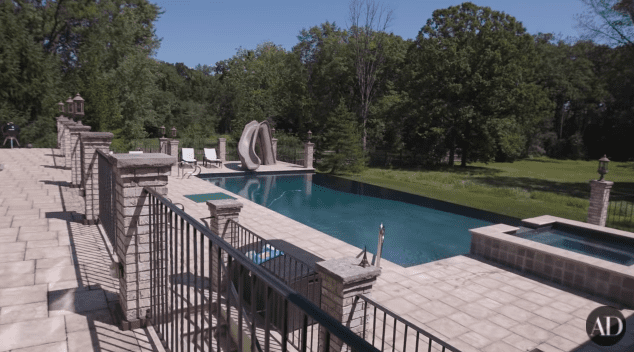 From the kitchen, Scottie Pippen and his kids have access to the pool area. It has a beautiful pool with a slider, a hot tub close to a TV screen, a grill, and even a little golf greenery.
He also displayed his "meeting room," where he hangs out with his financial team from time to time. It has a piano because his children used to play it, but they "outgrew" it, so he now considers it a "wasted room."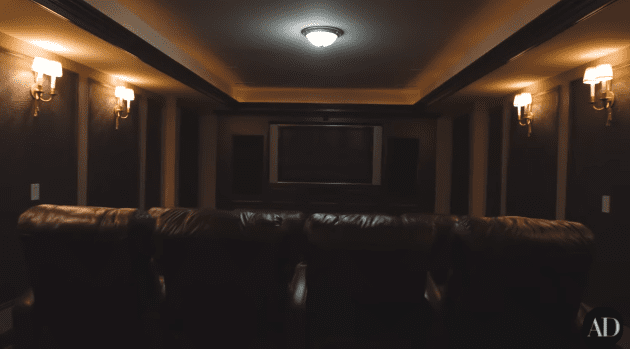 BASEMENT – MOVIE THEATER
Scottie then takes the AD team to the basement, which looks like anything but a basement. After revealing his wine cellar and the table where they drink their wine, he moves on to his movie theater, which features a big screen and several comfy-looking seats.
He also has a workout room that is mostly for cardio, as he explains but has everything from weights and a massage table to treadmills and exercise bikes. Down in the basement, there's also a "junky room" where his children put their toys.
Scottie Pippen has a sauna and a steam shower, which is his favorite place in the house. However, his kids probably love a different section of the basement: the playroom.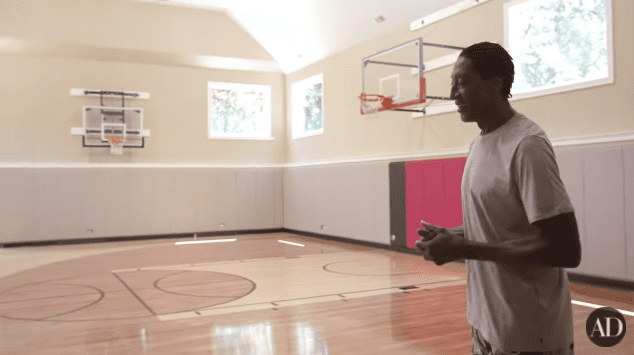 PLAYROOM AND BASKETBALL COURT
In the playroom, Scottie's children can choose from playing videogames, air hockey, or, well, basketball. The NBA legend built an in-door basketball court in his basement, where he and his children probably spend a lot of time.
He also revealed that his favorite videogame of all time is Ms. Pac-Man, and he has the arcade machine in the playroom.
After that, Scottie takes the AD team to the bedrooms upstairs that, as he said himself, are pretty simple, especially if compared to the other incredible places in the house.
Speaking of Scottie Pippen's Chicago house, it was put up for sale back in 2016 for under $3.1 million but apparently, he couldn't reach a deal with anyone. He is still living in LA and also has a mansion in Fort Lauderdale, Florida, so he has more than one option to quarantine at.