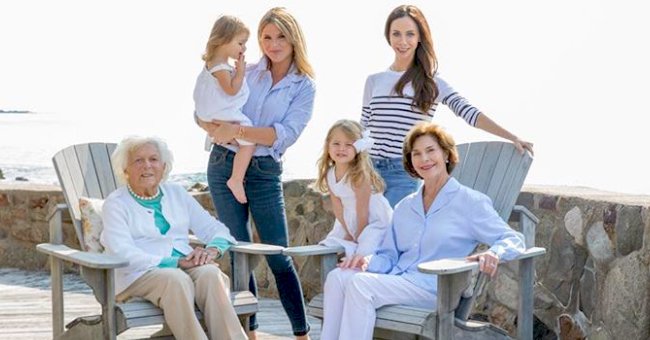 Instagram.com/laurawbush
Jenna Bush Hager Recalls How Her Mother, Laura Bush, Once Praised Her Husband's Parenting
The former first lady left with her twin daughters at a conference when she told the audience that her son-in-law was a "saint." Her daughter's husband was at home with her children while she attended the conference.
Jenna Bush Hager is a hardworking and independent woman even though she is married with three children. The writer and anchor for "Today" lead a busy and successful professional life. However, she is also an exemplary mother and wife in the eyes of her family.
But it was not she who got the highest praise but her husband, Henry Hager, from her mother Laura Bush. After her mother told the audience what she thought of her son-in-law's parenting, Jenna reminded her that they weren't in the 1950s and that her husband was at work and the girls at school.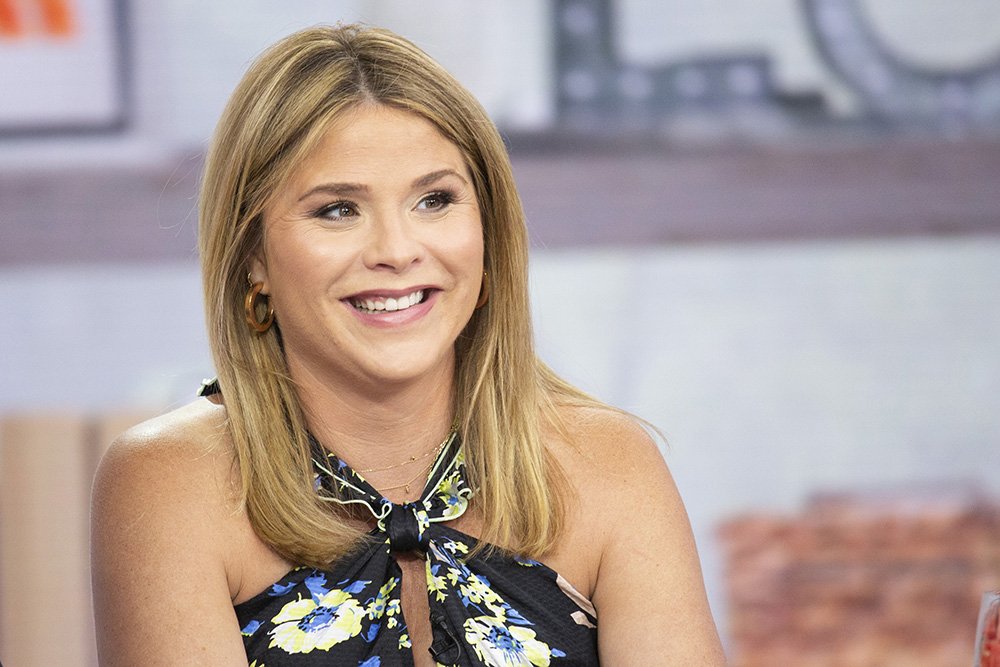 Jenna Bush Hager at the set of the "Today" show in June 2019. I Image: Getty Images.
The anecdote that Bush Hager included in her book: "Everything Beautiful in Its Time" continues, as the audience could not help but laugh after the conversation between mother and daughter. And the fact is that the Bush Hagers couple thinks that raising children is teamwork.
Bush Hager and her husband have been married for 12 years and together they have three children: a boy Henry "Hall" Harold, one-year-old and two daughters, Poppy Louise, 5 years old and Margareth "Mila" Laura, 7 years old. The couple married in May 2008 in Crawford, Texas.
During this time of pandemic and the isolation it has imposed on people, the Bush family is no exception. The Bush Hager team had not been able to visit their parents due to social distancing, but in May they were able to visit them and share together as a family.
This family gathering was very special, as the grandparents, former President George Bush and former First Lady Laura Bush had not seen Baby Hall in a long time. The girls Poppy and Mila were also very excited to see their grandparents again.
The "Today" co-host shared how excited she was to see her parents and sister again after being separated by the pandemic. She commented that they were tested for Covid-19 and then prepared to travel.
The family shares very close ties, not only are the sisters very close, but Bush Hager is also very close to her mother, who taught her to be a good mother, as she shared in her book. For her part, the former first lady is a woman who continues to care about the well-being of all.
Mrs. Bush expressed her good wishes for parents during this time of isolation to focus on spending time with their children. She pointed out that surely when all this happens or when the children grow up, their memories will not be about the challenges and challenges they faced.
She believes that what children will remember is the time they managed to share with their parents, the times they helped them with homework, conversations shared, and moments together watching movies. Her
is that love, hug and kiss the children, spend time with them and keep them safe.
Please fill in your e-mail so we can share with you our top stories!