Joel Madden Shares Rare Photo of His and Nicole Richie's Son Sparrow James on His 11th Birthday
Good Charlotte rocker Joel Madden posted a rare picture of his son Sparrow James in celebration of his birthday. He might have turned eleven, but to his father, Sparrow is still his "baby boy."
Joel Madden is looking forward to embarrassing his son Sparrow James for many more years to come, but for now, he contently celebrated his birthday with a sweet throwback picture and heartfelt words.
Sparrow James is Joel's son with wife Nicole Richie, and together they form a family that gave Joel far more than he could ever imagine. A place where he could be himself and be good enough.
THE MADDEN BROTHERS
Good Charlotte had Joel and his brother Benji Madden at the heart of the band ever since they broke onto the music scene in 2000. While Joel tied the knot with Nicole Richie, is brother wed Cameron Diaz back in 2015.
After Nicole and Joel welcomed Sparrow James to the world, fatherhood had a grounding effect on the rocker. Before then, Joel felt like he needed to prove himself repeatedly to feel worthy, but fatherhood changed all that, as he said:
"I think I felt like I needed to constantly sell something. I needed that validation, and that's what my family gave me. It is the first time I've felt good enough."
THE BIRTHDAY BOY
Even though Joel and Nicole generally refrain from posting about their children on social media, Sparrow James' birthday is one occasion Joel just had to share. Alongside an adorable throwback picture of father and son, Joel wrote:
"Happy 11th Birthday to my baby boy! I love you Sparrow ❤️ here's to many more years of being best friends and me embarrassing you."
IT'S BEEN MONTHS
Fans last saw a glimpse of the Madden family back in May in celebration of Mother's Day, when Joel and Sparrow James bowed their heads in appreciation of all mom Nicole do for their family out of love.
Nicole has a bit more on her plate now amid the novel coronavirus pandemic, as the children attend school remotely. Joel and Nicole also share a daughter two years older than Sparrow James called Harlow Winter Kate, and Nicole noted that the pandemic caused its fair share of irony on top of everything else.
Over the last decade, Nicole, the daughter of the legendary singer Lionel Richie, tried to keep her children as far away from any type of screen as she could. But now, amid the pandemic, it's become a lifeline to them.
Lionel Richie also became a lifeline of sorts to Nicole during her childhood years. The singer officially adopted her at the age of nine, but he took care of her long before then.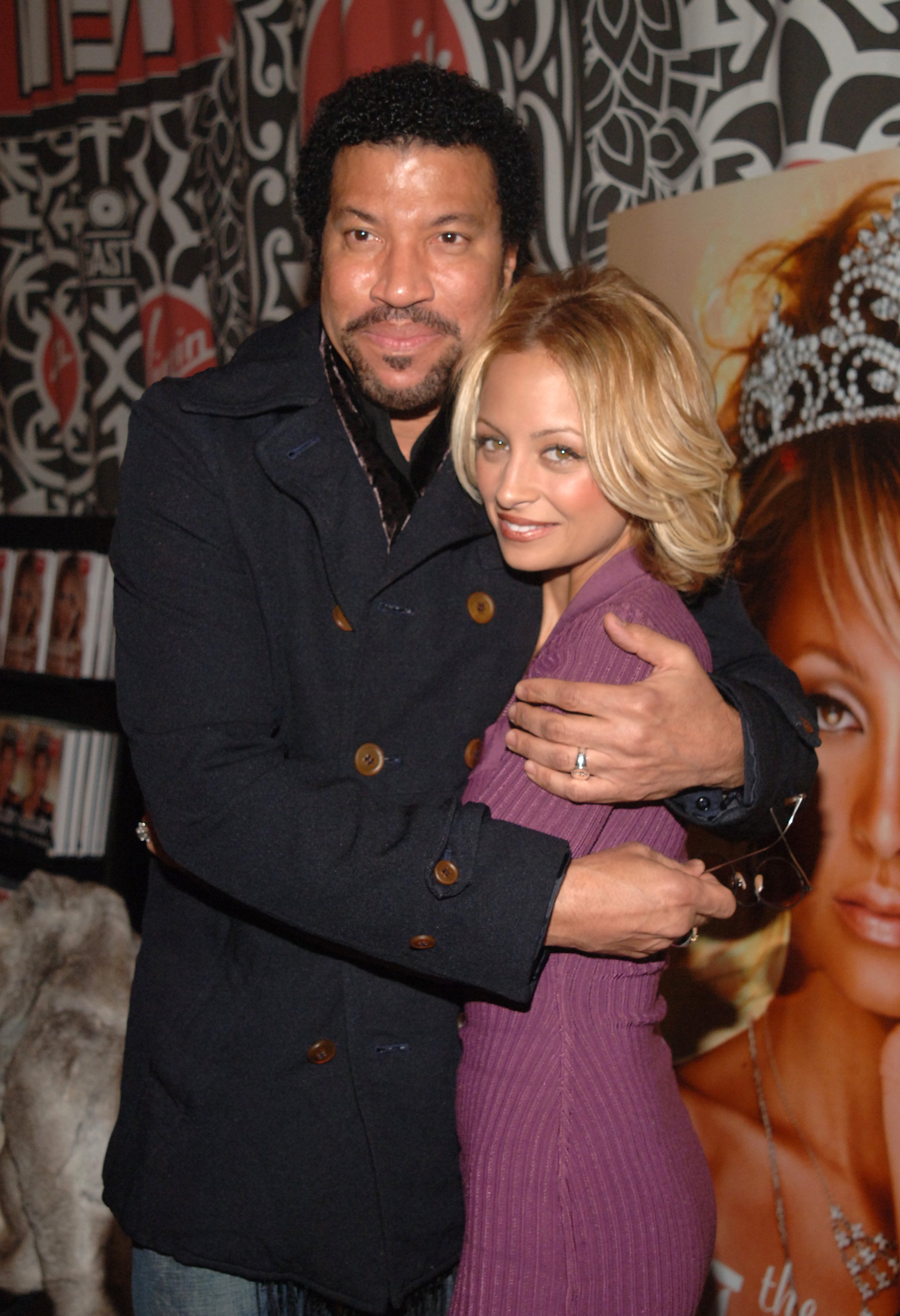 Nicole's biological parents worked for Lionel at the time, and unable to take care of the little girl he'd grown fond of, he took her in and raised her with his wife Brenda.