See Alicia Keys' Sweet Tribute to Her Husband Swizz Beatz on His 42nd Birthday in This New Post
Alicia Keys celebrated her husband with an adorable picture alongside a heartfelt message shared on Instagram as he turned 42 on Sunday.
Grammy Award-winning singer and songwriter Alicia Keys recently shared a heartwarming post in honor of her husband, Swizz Beatz who turned 42 over the weekend.
The post featured a candid photo of Keys and Beatz sitting at a table set up outdoor for what appeared to be a romantic date.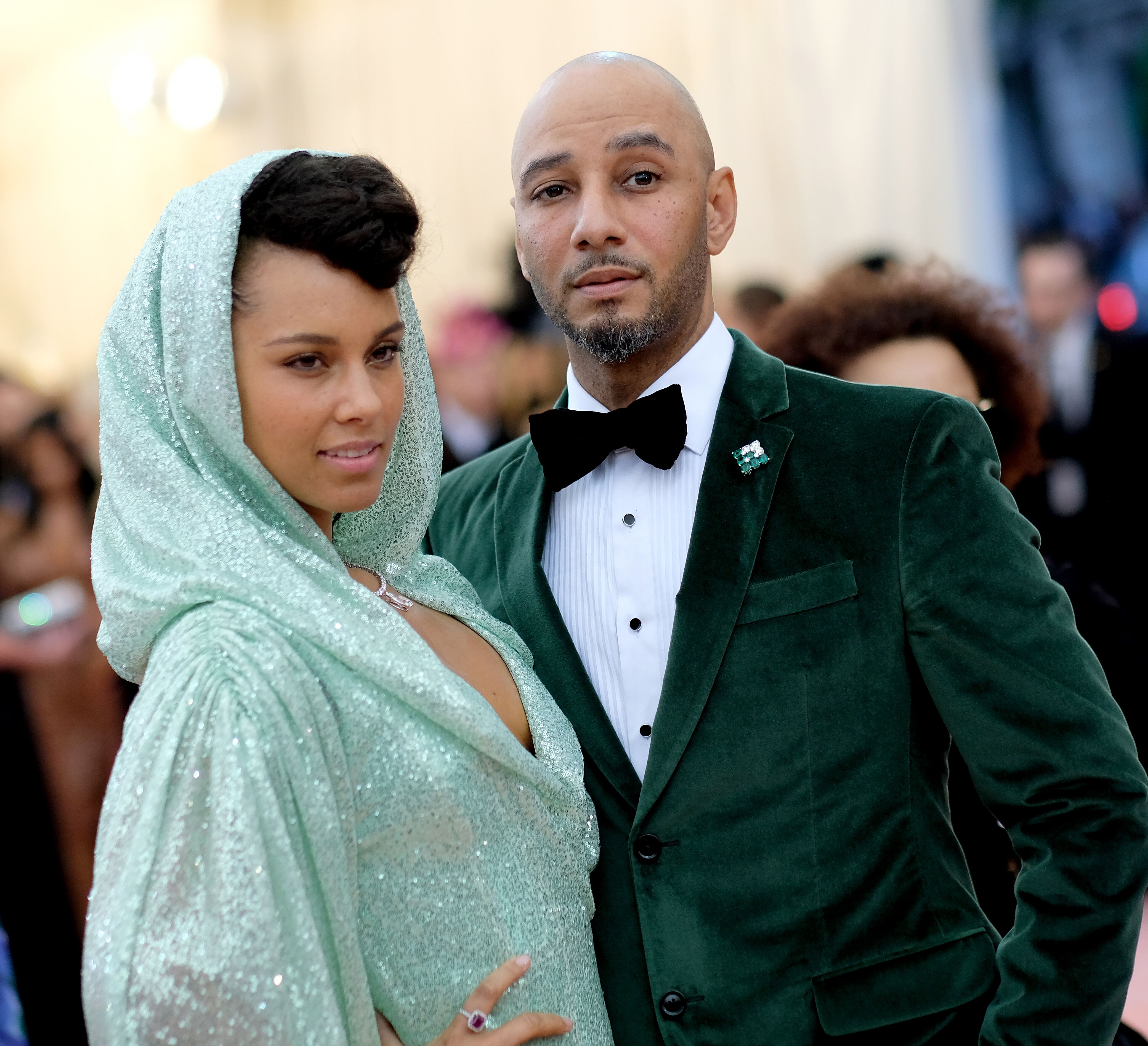 While Keys rocked a black and orange outfit, Beatz opted for white pants which he paired with a yellow T-shirt. The barefoot duo seemed to enjoy the feel of sand against their feet.
In the picture, Keys was captured reaching out to Beatz who bowed his head with his arms resting against the table.
Keys accompanied the picture with a touching tribute where she reaffirmed her love and dedication to her husband. She wrote:
 "I will sit at the table of our love forever and always. I'll sit by your side and sip wine…."
She continued by expressing her excitement over Beatz's birthday while describing his life as an amazing one. Keys added that there is nothing about her husband that she is not in awe of and concluded by noting that she could not wait to see all of the good things the new year would bring for him.
Beatz also made a name in the hip hop industry with his work as a producer and songwriter.
Keys and Beatz started their relationship in 2008 and by 2010, they tied the knot in a private ceremony held at an undisclosed Mediterranean location. At the time they started dating, Beatz was separated from his first wife, Mashonda Tifrere, who he married in 2004. 
In 2009, Tifrere reportedly accused the couple of having an affair, but Keys denied the allegations by stating that she and Beatz only started dating after he separated from her.
Keys first met Beatz while they were both growing up in New York City working on music. Surprisingly she did not like him at first.
While Keys is a 15-time Grammy Award winner, Beatz also made a name in the hip hop industry with his work as a producer and songwriter. In the past, he has worked with some of the biggest music acts in the industry including Beyonce, Jay Z, and rapper Lil Wayne.
Today, Beatz and Keys remain one of Hollywood's power couples, and without a doubt, these two sure make a good team!