Jessica Simpson, 40, Shows Drastic Weight Loss as She Flaunts Her Perfect Figure & Endless Legs
Jessica Simpson took the liberty to kill two birds with one stone, showing off her toned body and latest style collection. 
Posting on her Instagram page, the fashion mogul wore a pair of Daisy Dukes that showed off her perfect figure and gorgeous legs.
In the picture, she is giving off summer feels posing next to a surfboard and a campervan. The image aims to promote Simpsons' fashion range still available for purchase.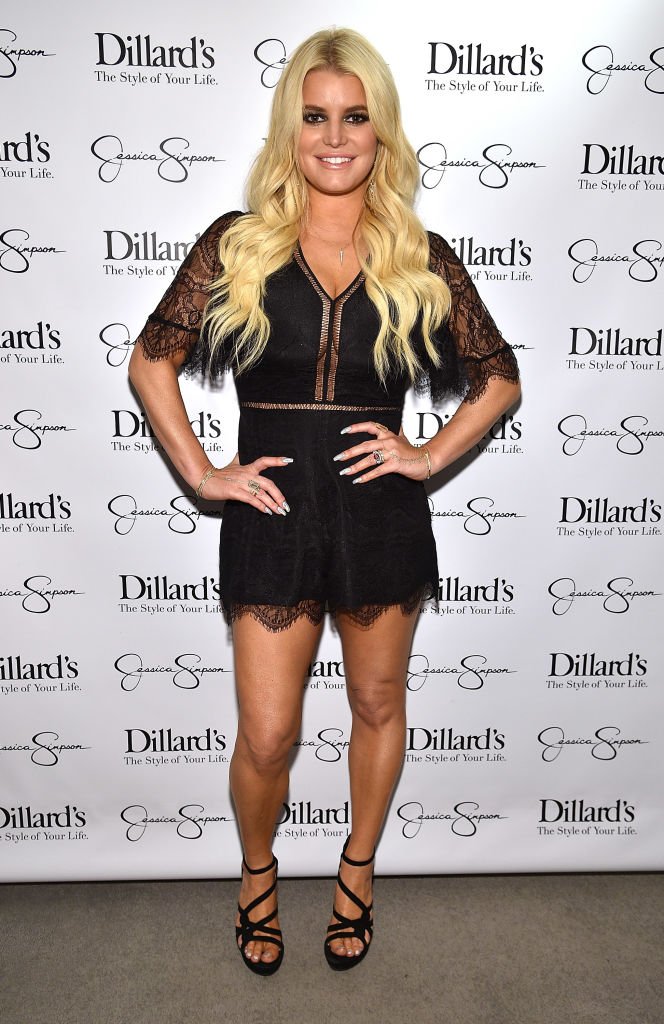 LOSING 100LBS.
After gaining over 200 pounds during her third pregnancy, Simpson shed the weight in a short space of time. Prior posting her collection on Instagram, she showed off her slimmed-down figure in an all-black ensemble, saying: 
"Six months. 100 pounds down. (Yes, I tipped the scales at 240)."
She revealed her physically fit body six months after Birdie Mae was born, Birdie Mae. Simpson says that shedding the extra kilos was tough during an appearance on online store, HSN.
GOING BACK IN TIME
The look recaptures the 2005 movie she starred in, the "Dukes of Hazzard". Over the years the look has become her signature attire, featuring on her stage performances.
The mom of three shared her secrets to losing the extra pounds on HSN.
The denim shorts have featured in the video of her remake of Nancy Sinatra's 1966 tune "These Boots Are Made For Walkin". Fans continue to remember the iconic song that was the themed cover. 
FINDING HERSELF
The mom of three shared her secrets to losing the extra pounds on HSN. She said that cauliflower has made up most of her diet.
Losing the weight has made her feel like herself again. Stating that even though it felt impossible, the hard work has paid off.
Simpson, shares three kids — Maxwell, Ace, and Birdie — with Eric Johnson. The couple has been married for six years.
She celebrated turning 40 by wearing True Religion jeans she's kept  for over a decade. Simpson says that the jeans still look pretty good as they did all those years ago.
Simpson often shares her love for motherhood, saying that being a mother is an opportunity and challenge she's been blessed with in life.
Her followers continue to shower her with praise, commending her family snapshots wishing her luck and many more happy moments.